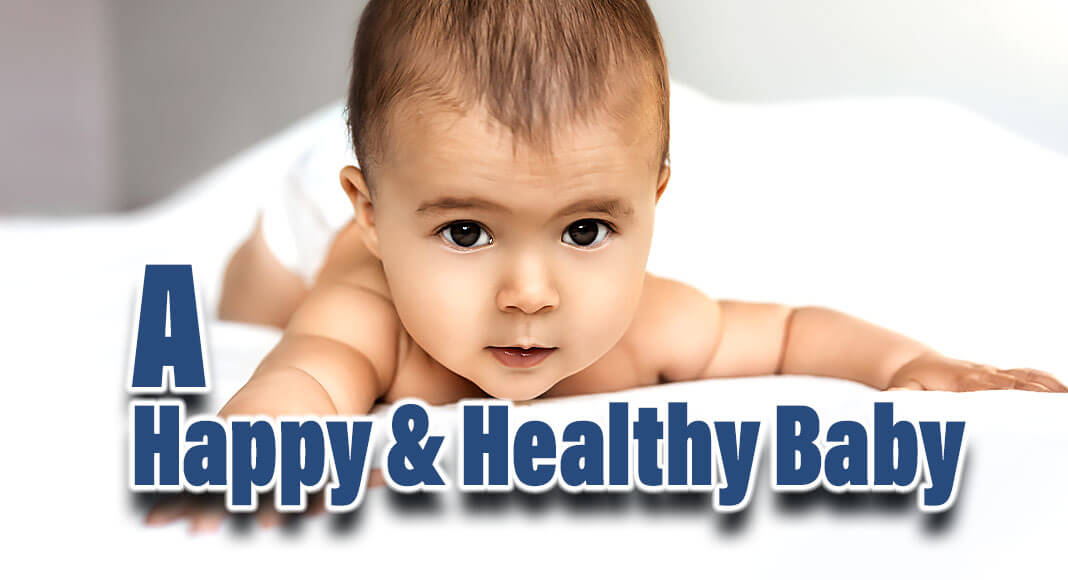 Mega Doctor News
- Advertisement -

CDC – For babies in the first year of life, a good start begins with good nutrition, a safe home environment, regular medical and dental care, and car safety. Learn what steps you can take to give your baby the healthiest start in life.
Good Nutrition
Consider breastfeeding.
Breastfeeding is the best method for early infant feeding and the healthiest option for most mothers and infants. Infants who are breastfed have reduced risks of ear and respiratory infections, asthma, sudden infant death syndrome (SIDS), and obesity.
The 2020-2025 Dietary Guidelines for Americans and the American Academy of Pediatrics recommend infants receive only breast milk for about the first 6 months of life. These tips can help prepare you to breastfeed as soon as possible after delivery and get the support you need to stick with it.
Add healthy solid foods at 6 months.
Babies should be introduced to foods other than breast milk or infant formula when they are about 6 months old. Starting good nutrition practices early can help children develop healthy dietary patterns. CDC offers information and practical tips for feeding healthy foods and drinks to infants and toddlers.
- Advertisement -

Safe Home Environment
Two of the most important ways to make a home healthy and safe for infants are to make sure no one smokes in the home and to maintain a safe sleep environment.
Prevent exposure to secondhand smoke.
Babies who breathe secondhand smoke are more likely to die from SIDS and are sick more often with bronchitis, pneumonia, and ear infections. Don't allow anyone to smoke in your car or home. Rolling down a car window will not protect babies from secondhand smoke. Smoking in another room like a bathroom or bedroom pollutes all the air in your home. In an apartment, smoke in one room can go through the whole building.
Maintain a safe sleep environment.
Most sleep-related infant deaths, including deaths from SIDS, happen while the infant sleeps in an unsafe environment. To keep your baby safe while sleeping, you should:
Place them on their back for all sleep times—naps and at night.
Use a firm, flat (not at an angle or inclined) sleep surface, such as a mattress in a safety-approved crib, covered only by a fitted sheet.
Keep their sleep area (for example, a crib or bassinet) in the same room where you sleep, ideally until they are at least 6 months old.
Keep soft bedding such as blankets, pillows, bumper pads, and soft toys out of their sleep area. Don't cover their head or allow them to get too hot.
---
Medical and Dental Care
Stay up to date on well-baby care.
Well-child visits are important for many reasons, including:
Making sure your baby is growing as expected and able to do what's expected for their age, like hold their head up or crawl.
Discussing any concerns about your baby's health.
Getting scheduled vaccinations to prevent illnesses like measles and whooping cough (pertussis) and other serious diseases.
Take care of your baby's mouth and teeth.
Oral health is essential to general health and well-being, and good oral health starts during infancy. Parents and caregivers should:
Wipe gums twice a day with a soft, clean cloth in the morning after the first feeding and right before bed to wipe away bacteria and sugars that cause cavities.
When teeth come in, start brushing twice a day with a soft, small-bristled toothbrush and plain water.
Visit the dentist by your baby's first birthday to spot signs of problems early.
Talk to your dentist or doctor about putting fluoride varnish on your baby's teeth as soon as the first tooth appears.
---
Car Safety
Make sure your infant is properly buckled in a rear-facing car seat.
Infants and toddlers should be buckled in a rear-facing car seat with a harness, in the back seat, until they reach the maximum weight or height limit of their car seat. This is typically between ages 2 and 4 years.
Check the car seat manual and labels on the car seat for weight and height limits.
Never place a rear-facing car seat in the front seat. Front passenger air bags can injure or kill young children in a crash.
Information Source: CDC