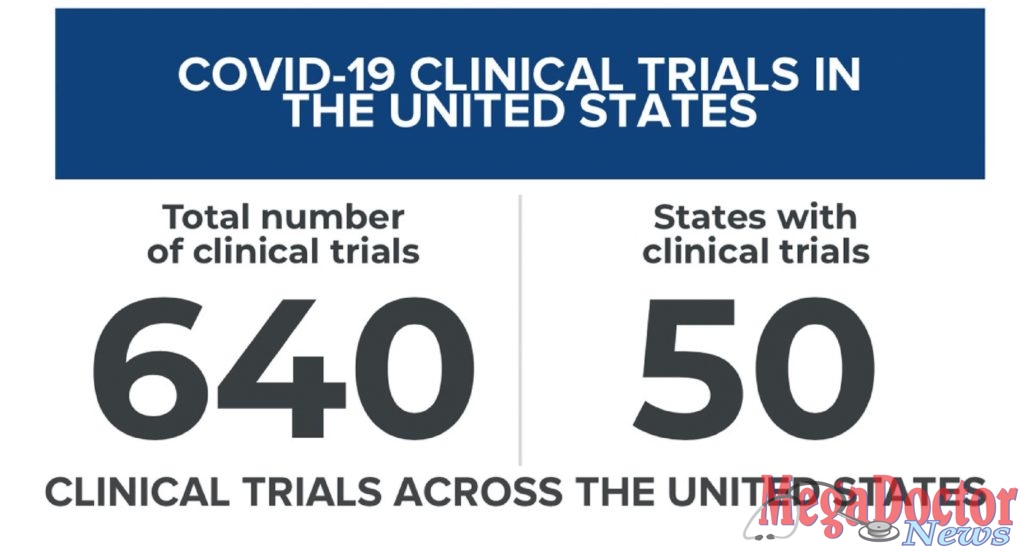 Mega Doctor NEWS
As the dog days of summer drag on, the heat has proven to be no match for COVID-19. Yet, the business community remains confident that something else will come to the rescue: science.
There are currently 640 clinical trials for COVID-19 therapeutics and vaccines taking place across all 50 states. Gilead's innovative medicine, remdesivir, has been making headlines as the first antiviral treatment for COVID-19 to demonstrate patient improvement in clinical studies—enabling patients to recover more quickly, potentially freeing up provider time and hospital resources.
On Monday, the company announced it is seeking full regulatory approval for remdesivir to treat COVID-19, the final milestone needed for the medicine to be used widely with coronavirus patients.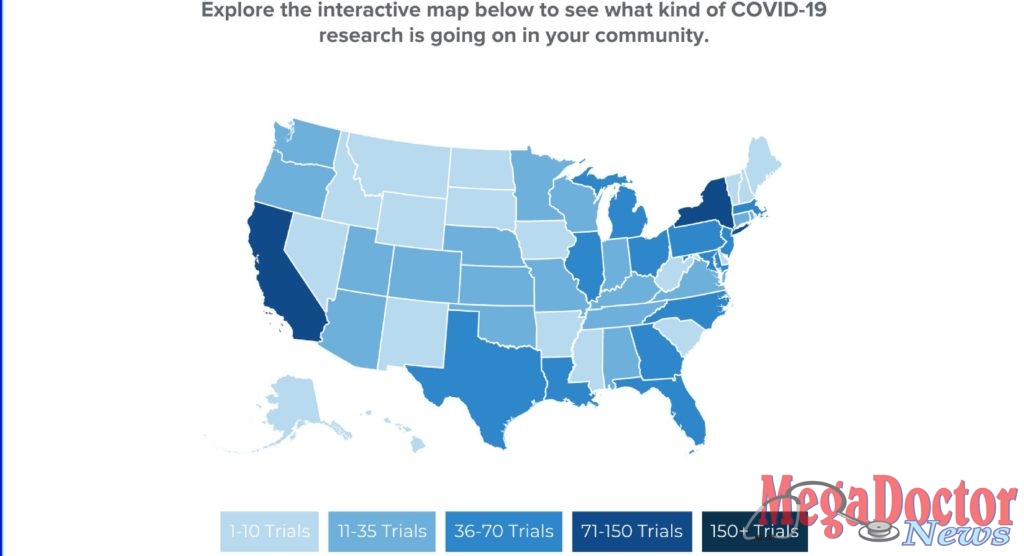 Because remdesivir is delivered intravenously and is complex to manufacture, Gilead is partnering with 40 companies across North America, Europe, and Asia, with a goal of meeting global demand for the medicine by October. Just last Friday, the company announced it would team up with Pfizer to produce remdesivir at Pfizer's McPherson, Kansas facility.
The partnership illustrates the unprecedented scope of industry collaboration to combat COVID-19. Pfizer's CEO Albert Bourla said it best: "Together, we are more powerful than alone."
Indeed, the scope of industry collaboration also extends to R&D, with multiple studies of combination treatments underway in the hope of improving upon patient outcomes.
The National Institute of Allergy and Infectious Disease is evaluating a combination of Gilead's remdesivir and Eli Lilly's anti-inflammatory drug baricitinib. Studies are also underway to determine the benefits of Roche's rheumatoid arthritis therapy tocilizumab in combination with Gilead's remdesivir.
Yet recently, some actors in the United States are threatening the ability of innovative companies to work together to invest in the science needed to combat COVID-19. Proposals to impose artificial price controls oroverride patent protection will hinder the research and development into life-saving treatments and cures at a time when they are desperately needed to defeat COVID-19.
Now, more than ever, innovators need to keep their eyes on the ball to deliver solutions to COVID-19, but they can't do it alone.
The Chamber calls on policy makers across the U.S. to reject proposals which threaten the investment in innovation that is needed to lead us beyond the coronavirus crisis once and for all.