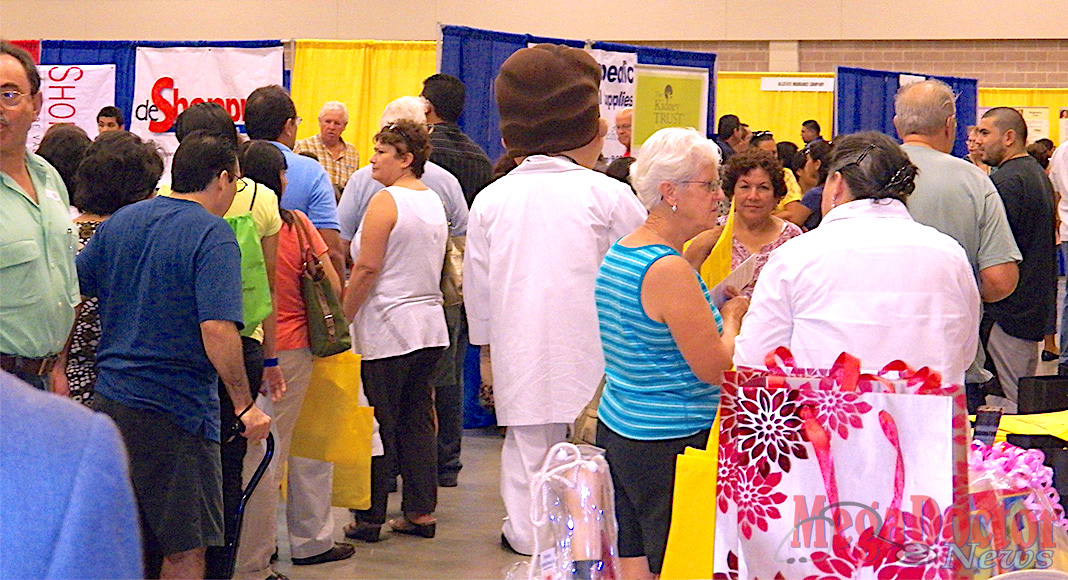 - Advertisement -

Mega Doctor News 
For its year in a row, the Travel, Health and Wellness Expo will merge the "Heart of the Valley" Health Fair with the McAllen International Travel Show at the McAllen Convention Center in a single better and greater event. Rio Grande Regional Hospital and Boggus Ford are the title sponsors for this event in partnership with the McAllen Chamber of Commerce.
The Travel, Health and Wellness Expo will be hosted on February 13 and 14, 2018 from 8:30 am to 3:30 pm at the McAllen Convention Center. With over 7000 thousand in attendance, this is certainly the largest health event in the Rio Grande Valley!
The Expo will provide local businesses with an opportunity to promote a fun and healthy lifestyle in the Rio Grande Valley and bring awareness about wellness solutions for the attendees.
Among the business expected to participate are health care providers, dentist offices, pharmacies, nutritionist advisors, massage therapists and spas, weight loss product businesses, insurance companies, sport clubs and organizations, stress management services, holistic centers, financial management, travel agencies, tour operators among many others.
Free health screenings, glucose examinations, in-house massages, healthy nutrition ideas, stress management information, financial planning consulting will be available for attendees to enjoy. In addition, exhibitors will provide valuable information on professional health care solutions, good nutrition and healthy habits.
This event is expected to host thousands of visitors from the valley, including visiting winter Texans.  A stage with musical performances and square dancing will be in place. Hundreds of prizes will be given away by playing and winning Bingo at the event.
For Mexico lovers, the Mexico Lindo walkway will host 20 selected artisans that will bring beautiful demonstrations of Mexico's art and culture that people can buy.
- Advertisement -

Admission is free!
For more information about the event, please call the McAllen Chamber at 682-2871.