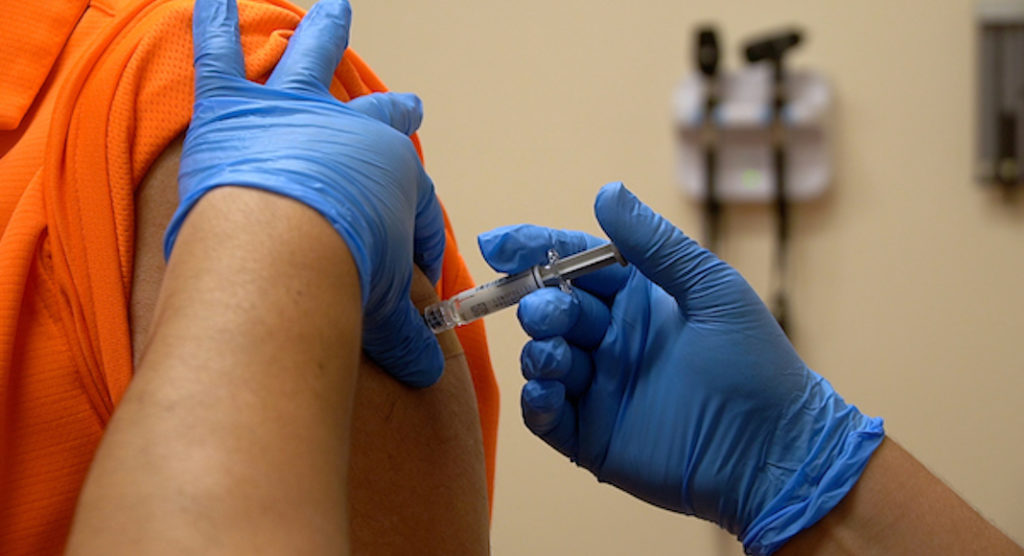 Mega Doctor NEWS
By Dimitra Trejo
RIO GRANDE VALLEY, TEXAS – UT Health RGV is making flu vaccinations available during early voting at the UTRGV Edinburg Campus starting Oct. 15, as a way to increase the public's access to the vaccine for the 2020 flu season. 
The flu vaccines will be administered near the voting site at a tent located by the entrance to the Student Union, so when community members visit the campus to cast their ballots, they also will be able get a flu shot, while supplies last.
LOCATION
Edinburg Campus Ballroom, 1201 W. University Drive
DATES OF AVAILABILITY
Thursday, Oct. 15 to Friday, Oct. 30
WEEKDAY TIMES
Monday – Friday, 8 a.m. to 5 p.m.
Clinical staff will be on site and will consist of one advanced practice provider (APP), two medical assistants (MA), and one patient service representative (PSR), to help give the flu shots.
No appointment is needed. Staff will be available to register you on-site. Please bring your ID and insurance card.
If uninsured, the self-pay rate is $20.
The flu vaccine is free for UTRGV students, faculty and staff who present their university ID.
The 2020 flu season is different from previous flu seasons due to the ongoing pandemic. Given complications that could arise from confusing COVID-19 with the flu, UT Health RGV medical professionals are strenuously encouraging the public to be vaccinated for the flu.