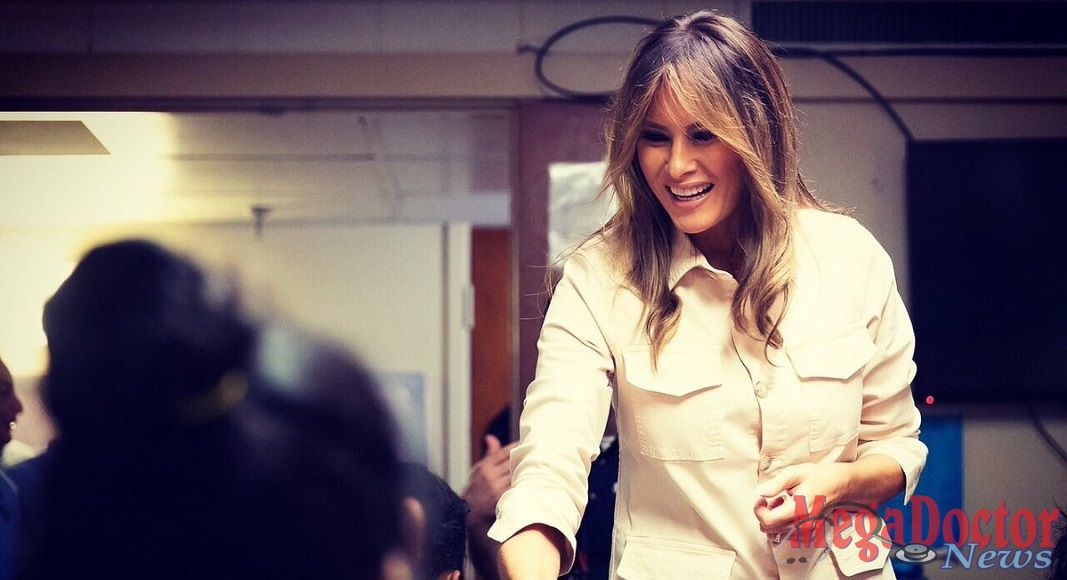 Mega Doctor News
From the White House
First lady Melania Trump made an unannounced trip to the border on Thursday, June 21, 2018, visiting a children's shelter in McAllen, Texas.
"She supports family reunification," said Stephanie Grisham, the first lady's communications director, according to a pool report from The Dallas Morning News. "She thinks that it's important that children stay with their families."
Trump toured the Upbring New Hope Children's Shelter, a facility, officials said currently houses 55 children between the ages of 12 and 17, according to the pool report. Six of those children had been separated from their parents; the rest had arrived unaccompanied, the officials said.
First Lady Melania Trump was reassured, by the facility staff, that children are assessed for physical and mental health issues as soon as they arrive. They are taken care of as quickly as possible.
Trump held a roundtable discussion live-streamed by The Washington Post with shelter workers before the tour, thanking them for their "heroic work" taking care of the children and asking how she could help "these children reunite with their families as quickly as possible."
The message, "Acts of kindness make me bloom," was printed in bright yellow letters on the wall behind Trump.
First Lady Melania took part in briefings at a nonprofit social services center for children who have entered the United States illegally. She thanked law enforcement and social services providers for their hard work and asked how the Administration can build upon its efforts to reunite families.
"It's about keeping families together, while at the same time, being sure that we have a very powerful, very strong border," President Donald Trump.
First Lady Melania Trump wants to do as much as she can to help "these children reunite with their families as quickly as possible."