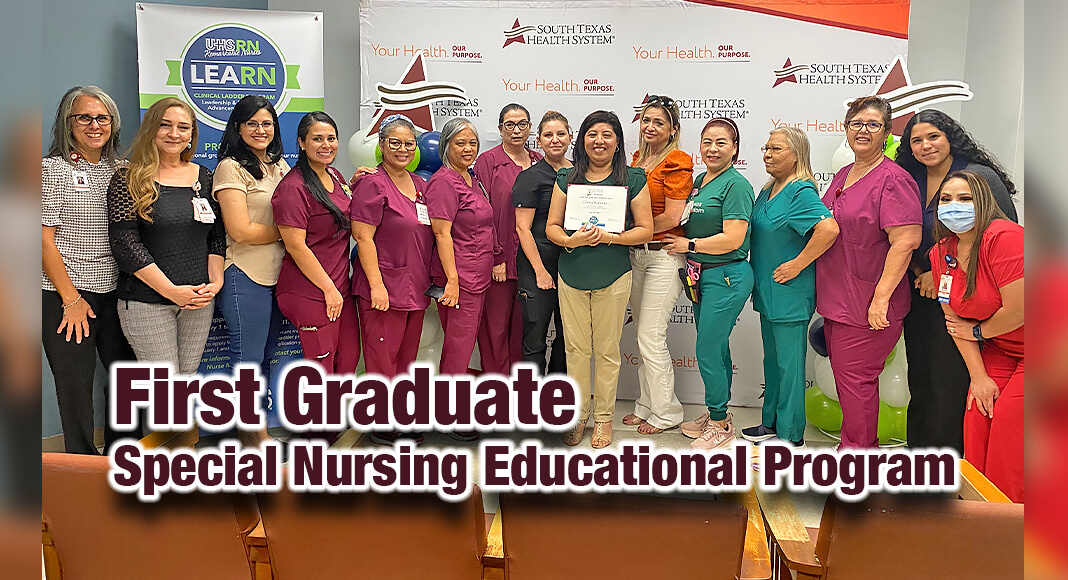 Mega Doctor News
Nursing is one of the largest professions in the United States, with nearly 5.2 million registered nurses nationwide, according to the American Association of Colleges of Nursing. Nurses also make up the largest component of the healthcare workforce, serving as the primary providers of hospital patient care.
With nurses playing such a large and integral role in a patient's treatment and journey to recovery, South Texas Health System is celebrating one local nurse's trailblazing efforts in continuing her professional development.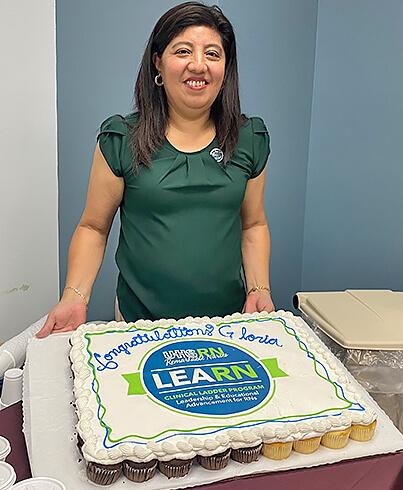 A long-serving registered nurse became the first graduate of the Leadership & Educational Advancement for RNs (LEARN) Clinical Ladder Program, a program created to promote the professional growth of its nurses and enhance the quality and safety of the patients they serve.
In July, Gloria Ramirez, a registered nurse who has treated patients at South Texas Health System Edinburg since 1997, was the first to complete the year-long clinical ladder program, which enables nurses to build their professional portfolio and move up the ladder in their professional growth from Clinical Novice (Level 1) to Clinical Expert (Level 5) by completing required skills or activities at each level.
Ramirez reached Clinical Colleague (Level 2) following her completion of the program, during which she shepherded two projects. The first project focused on educating her peers on chest pain and the reinforcement of their processes to ensure they are taking care of their cardiac patients.
The second project dealt with pain assessment, reassessment and documentation. Ramirez began by helping conduct audits on patient charts and, in doing so, recognized an opportunity to improve on their documentation and the way they treat patients who complain of pain.
She then educated her peers on ensuring they were following the right processes when the patient is complaining of pain or is on a pain management plan, such as conducting a proper assessment, documenting, executing the necessary intervention, reassessing and initiating a care plan.
Ramirez said she was surprised to have been the first one to graduate from the program but is proud of her accomplishment, which required hard work and working long hours.
"I feel happy to be an example of long-tenured nursing staff who is continuing to improve and grow in their knowledge and ability to care for our patients," Ramirez said. "It required extra hours of work, but it was worth it. Being able to see the difference and seeing the nursing staff realize what improvements could be done and their positive response to that, was worth the effort."
She said she was motivated to embark on the clinical ladder program to demonstrate the ability of nurses who have been with STHS for many years to continue to learn and grow in their professional career.
One the biggest takeaways from her experience was learning the importance of being able to adapt to any situation that arises while also seeing situations from the perspective of her supervisors.
"The directors are always telling us to do things a certain way and the program helps you understand where they're coming from," Ramirez said. "It opens up your eyes to their perspective and helps you understand what they're looking for and why we have to follow certain protocols."
The vision of the LEARN Clinical Ladder Program is to help nursing staff be the innovative leaders in providing compassionate evidence-based care that focuses on quality, safety and meaningful experiences for all patients, families and staff. In addition to promoting the professional growth of nurses and enhancing the quality of care for patients, the purpose of the program is to retain bedside/direct patient care nurses and create opportunities for the nurses' growth and development.
"When the nurses grow, that reflects on the quality of care that they provide to the patients so it enhances the care that they provide," said Lorda Tauli, Project Director of Clinical Education Coordination.
"Gloria's peers were very receptive of her efforts to improve their processes and she's very passionate about projects so hopefully, even after this program, she will continue to help out with chart audits to ensure we continue improving in our compliance and commitment to patient care."
The LEARN Clinical Ladder Program runs annually. The next cohort of RNs will begin their journey through the program this September.
To learn more about the ongoing efforts at STHS to maintain the highest level of quality, compassionate care and learn more about its services, please visit SouthTexasHealthSystem.com.