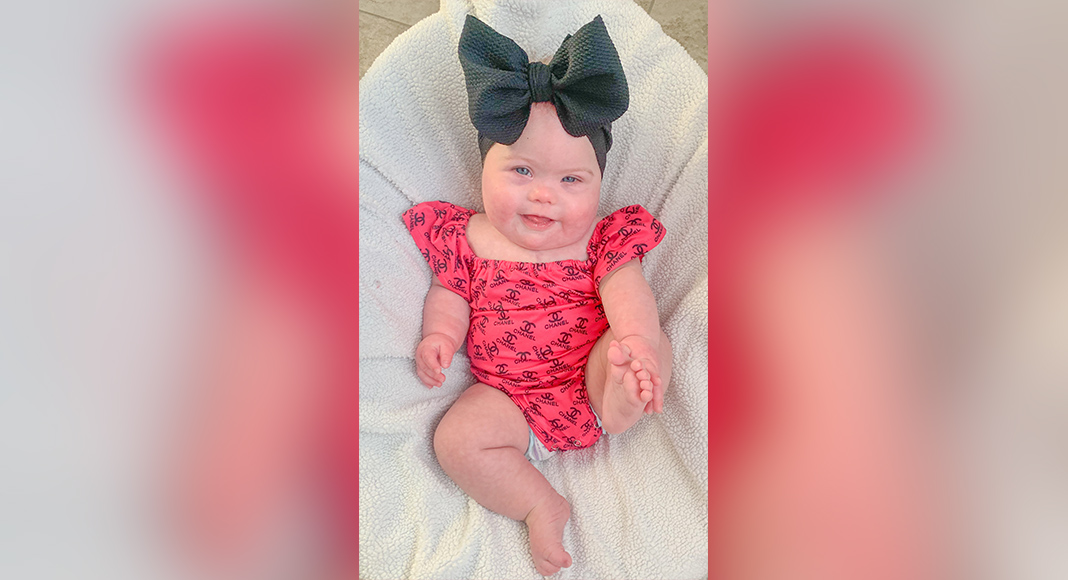 Mega Doctor News
Marcie Lawson of Odem was 20 weeks pregnant when she and her husband, Matt, were informed their baby girl Mia did not have a normal heart and would require surgery within the first several months of her life.
The name of the condition Mia had is complete atrioventricular septal defect, which means the walls between all four chambers of the heart did not form completely, leaving space for blood to mix between them. The problems with this diagnosis are mixing of oxygenated and deoxygenated blood, too much blood going to the lungs, and the pumping chamber of the heart having to work harder.
Prior to Mia being born, Marcie and Matt met with Stephen M. Langley, MD, FRCS (Cth), FETCS, Cardiothoracic Surgeon and Medical Director of the Heart Center at Driscoll Children's Hospital, who would be the surgeon performing the procedure. After delivery, Mia was closely followed by Garbiñe Goya, MD, CEPS, FACC, FAAP, Pediatric Cardiologist at the Heart Center. When the time came and Mia was five months old, she underwent repair of complete atrioventricular septal defect.
Dr. Langley found Marcie and Matt immediately after the surgery and told them the surgery had gone well.
"Her heart is as close as perfect as it can get to being a normal heart, and we are so very thankful for Dr. Langley and Dr. Goya," said Marcie.
She also greatly appreciates the Cardiac Intensive Care Unit (CICU) team for all their hard work and efforts in taking care of Mia.
"Everyone has been so sweet and encouraging. However, Dr. Langley and Dr. Goya quickly became more than just doctors to our family. They quite honestly were our heroes during this process," said Marcie.
Mia continues to visit Driscoll for routine evaluations and attends yearly check-ups with her cardiologist. In addition to her heart defect, Mia also has Trisomy 21, also known as Down syndrome, and receives weekly sessions at Driscoll for physical therapy, occupational therapy and speech therapy.
Marcie and Matt could not be happier with the love and care they receive by everyone involved in Mia's care.
Today, Marcie describes Mia as a little diva, happy and full of life. "We have been completely blessed with this little angel, as she is only 11 months old and already lights up the room to anyone who walks in."