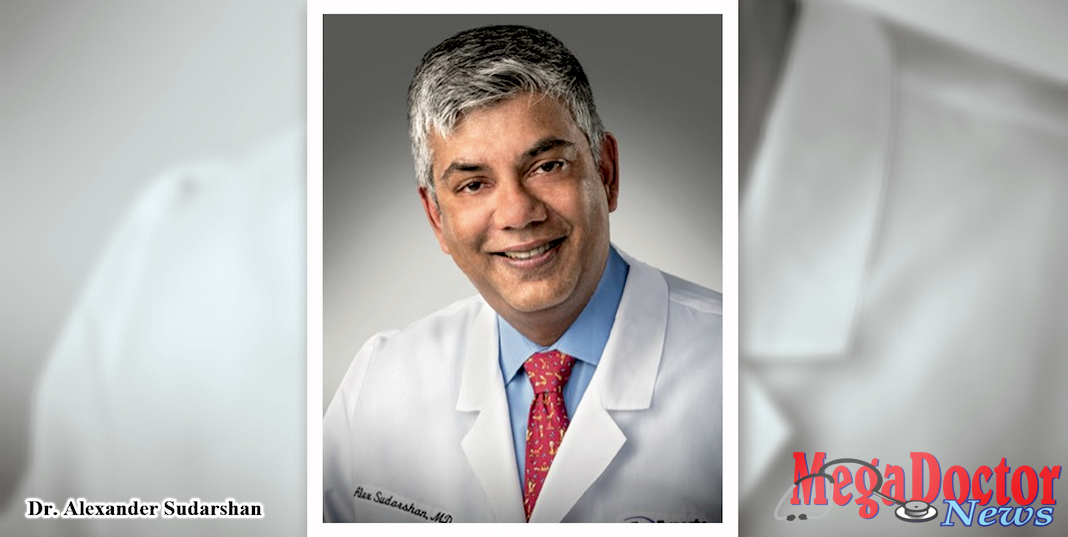 Newly FDA approved, brings new sight that allows patients to no longer need reading glasses after surgery
Mega Doctor News
Brownsville, TX. — By the time, Americans reach 40 years of age, they have a one in six chance of getting cataracts. By age 80 that number goes up to more than half of all Americans. A cataract is a clouding of the eye's natural lens that negatively impacts vision – much like a clouded lens on a pair of glasses or a fogged camera lens. Part of cataract surgery today is implanting a new, artificial lens into the eye after the cataract is removed.
Today, Dr. Alexander Sudarshan, CEO and Medical Director of the Rio Grande Valley's The Eye Experts, continues to make headway with improving patients vision after undergoing cataract surgery.
Dr. Sudarshan has successfully implanted the first Tecnis Symfony Lens in several patients, in the Rio Grande Valley. Manufactured by Abbott Medical Optics, this state-of-the-art intraocular lens (IOL) was recently approved by the FDA, and is the first multifocal IOL that is specifically designed to allow for an extended range of vision at near, intermediate and distance.
When compared to other premium intraocular lenses, Tecnis Symfony lessens post-operative glare and halos at night. This leap forward in lens implant technology may allow patients undergoing cataract surgery to reduce or eliminate their need for reading glasses or bifocals following the procedure.
The Tecnis Symfony Lens is placed within the eye during cataract surgery, which is one of the most commonly performed procedures today. Over the years, the technology and techniques for performing cataract surgery have improved by leaps and bounds. Today, cataract surgery can be performed at an outpatient surgery center and often takes less than 10 minutes to complete. Most patients don't require any sutures following the procedure and have a fast recovery time.
A cataract is a common condition, with almost 4 million cataract surgeries performed each year, and that number is expected to increase. The first multifocal lens implant was approved in the late 90's, enabling some patients to have a full range of vision. However, many patients had issues with glare and halos at night and didn't have consistent clear vision at multiple ranges. Over the years, multifocal lens technology has dramatically improved. During the FDA studies, 97% of patients said they would choose to have the lens implanted again.
"I am proud to have been chosen by the AMO Company to implant the first Symfony IOLs in the Valley. This revolutionary IOL will restore a more natural range of focus and freedom from glasses to cataract surgery patients." Dr. Sudarshan stated. MDN