Mega Doctor News
- Advertisement -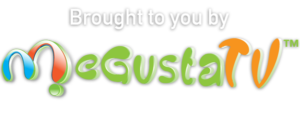 WHAT: Behavioral health experts will discuss prevention strategies for a growing problem in Texas: suicide. Suicide rates are increasing, and suicide remains among the leading causes of death for Texans. Thomas Kim, MD; Celia Neavel, MD; and Kimberly Roaten, PhD, will discuss how to improve behavioral health care systems to strengthen Texas communities and reduce suicide risk.

The panel discussion is the second Distinguished Speaker Series event for the year hosted by the Texas Public Health Coalition (TPHC) and the Texas Medical Association (TMA).

The pandemic has taken a toll on the mental health of Texans leading to an increase in depression and suicide. The state's health infrastructure is struggling to keep up with the demand for help. These experts will provide resources and recommendations about what Texans can do to ensure communities are healthy and safe.

The Distinguished Speaker Series events are designed to inform the public and policymakers, including Texas legislators and their staff members, about urgent health issues in Texas in advance of the upcoming legislative session.

At the previous event in August, John W. Hellerstedt, MD, former Texas Department of State Health Services commissioner, addressed the state's public health priorities.
WHEN: THIS Thursday, Nov. 17, from noon to 1 pm
WHERE: TMA building, 401 W. 15th St., Thompson Auditorium, first floor.
WHO: Thomas Kim, MD, chief behavioral health officer, Prism Health North Texas; Celia Neavel, MD, medical director, Center for Adolescent Health, People's Community Clinic, Austin; and Kimberly Roaten, PhD, professor, Department of Psychiatry, UT Southwestern Medical Center, and senior fellow for suicide prevention, Meadows Mental Health Policy Institute. Jason Terk, MD, TPHC chair, will moderate the session.
TMA is the largest state medical society in the nation, representing more than 56,000 physician and medical student members. It is located in Austin and has 110 component county medical societies around the state. TMA's key objective since 1853 is to improve the health of all Texans.
TPHC consists of more than 30 health professional organizations and health-focused organizations dedicated to disease prevention and health promotion.