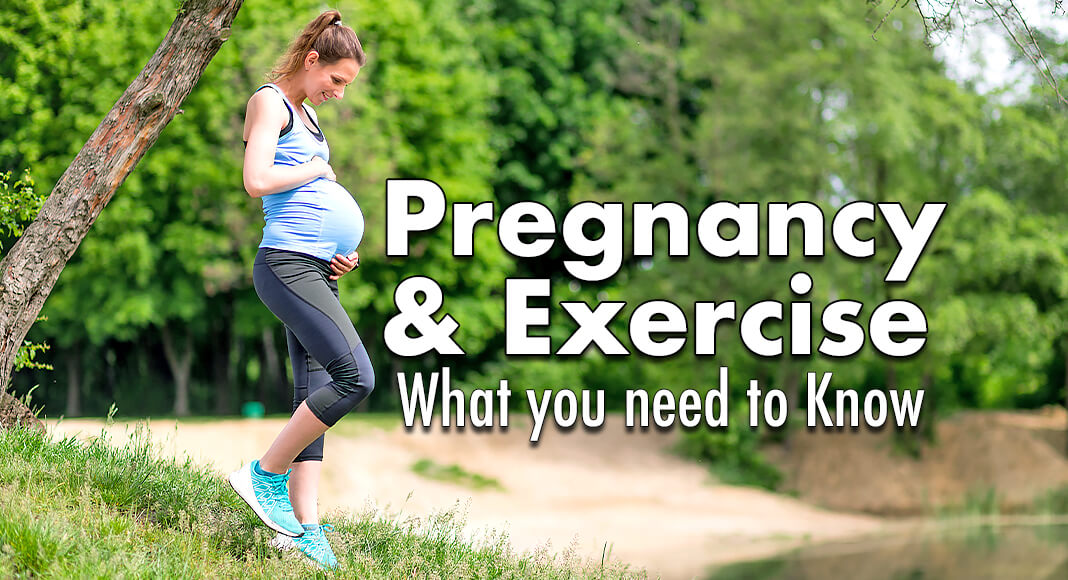 Mega Doctor News
- Advertisement -

NEWSWISE – Prior to getting pregnant, Dionna Cuneo taught kickboxing, squatted more than 100 pounds, conducted grueling fitness bootcamps and swung a mean kettlebell. "But once I found out I was expecting, I wasn't sure how to proceed because I had a miscarriage in 2017 and didn't want to push myself too hard," says Dionna, who also knew from her own research, that there are benefits of exercising while pregnant. 
In fact, the American College of Obstetrics and Gynecologists, ACOG, now recommends that if an expectant mother is healthy and the pregnancy is normal, it is safe to continue or start regular physical activity. The organization not only says that physical activity does not increase your risk of miscarriage, low birth weight, or early delivery, but that it offers many benefits that may include:
Reducing back pain
Easing constipation
Decreasing the risk of gestational diabetes, preeclampsia, and cesarean birth
Helping to lose weight after the baby is born
Still, how do you know how much exercising is too much or too little? "We've heard of some pregnant women running marathons and wondered if this is safe, while other women, out of fear of harming the baby, completely reduce all movement," explains Dr. Antonia Oladipo, maternal fetal medicine specialist with Hackensack University Medical Center. "Ideally, pregnant women should get at least 2 ½ hours of moderate-intensity activity over the course of each week," Dr. Oladipo advises. "This means you are raising your heart rate and sweating while doing something like walking briskly or riding a stationary bike."
Dr. Oladipo advises that if you are an experienced runner or tennis player, speak to your OBGYN about keeping your activity level. If you're just starting to exercise, she suggests swimming, yoga and other low-impact activities. "Strength training with weights can also be very beneficial, especially after the baby is born, but I don't recommend using very heavy weights and it is best to focus on strengthening the pelvic floor and core muscles, rather than the abdominals which are already in the process of stretching to create space for a growing uterus."
"The period of pregnancy is such a critical time to focus on overall health and wellness, though studies have shown that overall women decrease their level of exercise during pregnancy," explains Caitin Gartley, Hackensack Meridian Health School of Medicine Student who is currently collaborating with Dr. Oladipo on a multifaceted research project focused on increasing patient awareness of the benefits of exercise in pregnancy.
Ms. Gartley says studies show exercise in pregnancy has a plethora of benefits such as reducing the morbidity and mortality associated with chronic diseases, as well as improving mood and boosting energy. "Strengthening the pelvic floor muscles is also very beneficial in easing labor, particularly through the use of kegel exercises. Many individuals may not be familiar with the current ACOG guidelines for exercise during pregnancy, which implies that increasing awareness of exercise in pregnancy is vital to maintain wellness for pregnant women."
- Advertisement -

"I eventually found a nice balance," says Dionna, who stopped kickboxing and reduced the amount of weight she was lifting but continued to exercise regularly. "I truly believe exercising throughout my pregnancy helped me have a relatively easy vaginal birth and I was able to lose the baby weight pretty quickly afterwards," she says.
As with anything, Dr. Oladipo says it is key to pay attention to what your body is telling you throughout. "If you experience any vaginal bleeding, cramping that feels like it may be a contraction, dizziness or chest pain, these could be signs you are overdoing it and need to consult your physician right away."