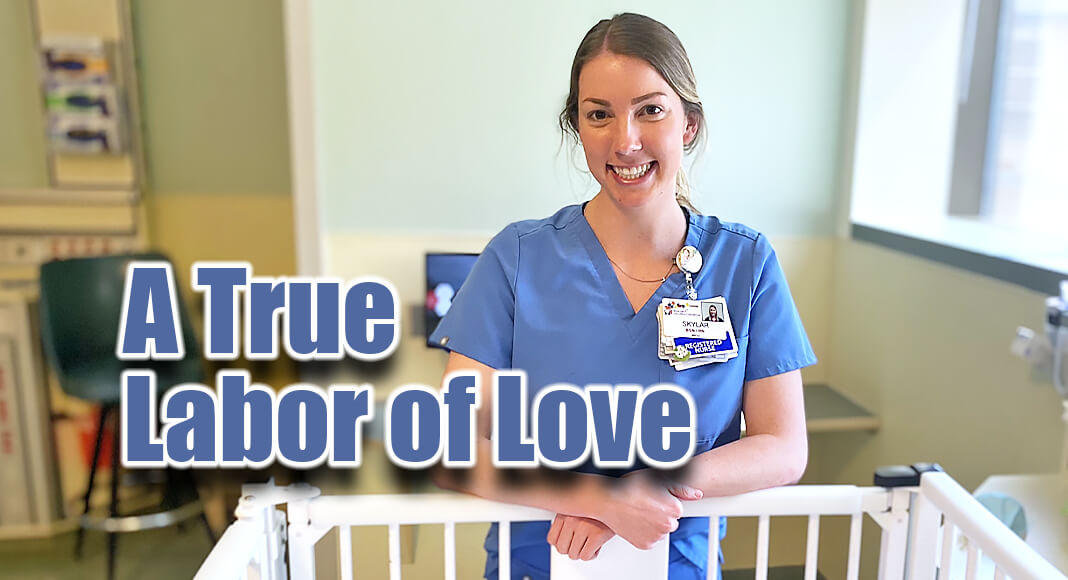 - Advertisement -

Mega Doctor News
CORPUS CHRISTI, Texas – For Driscoll Children's Hospital's Skylar Moring, RN, taking excellent care of babies is a personal matter.
Skylar, who has been a Neonatal Intensive Care Unit (NICU) nurse at Driscoll Children's Hospital for two years, credits her parents for her career choice.
"I was inspired to become a NICU nurse because of my little brothers Conley and Clancey. Both of them were born prematurely and had to stay in the NICU before coming home," said Skylar, who grew up in Pleasanton, Texas.
"As a new big sister, this broke my heart, but what gave me hope was the reassurance from my parents that they had amazing nurses taking care of them. Knowing that my baby brothers were in such good hands inspired me to be those same hands for other babies someday."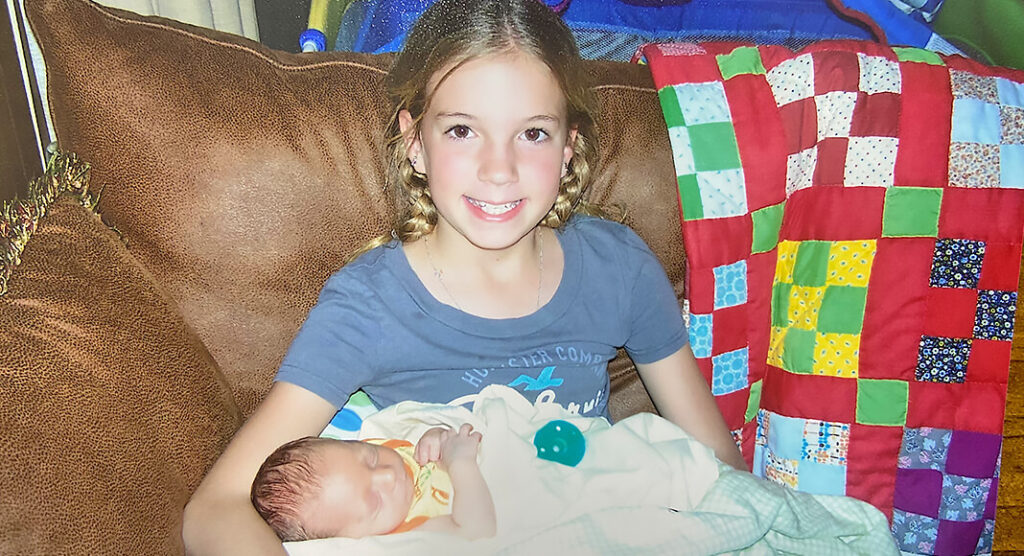 Brooke Flores, mother of Driscoll NICU patient Tristen, appreciates Skylar's caring nature.
"Skylar has taken care of Tristen since he was first admitted into the NICU. She has always made me feel welcome when I visit, and she goes out of her way to make sure my questions are answered, that I am comfortable and that I have what I need," Brooke said.
"Even when Tristen is crying, she shows so much compassion in the way she handles him and responds to him. I've watched her soothe him and stroke his head when he's crying, and you can see how compassionate she is."
- Advertisement -

Such care is typical in the NICU. But Skylar's nurturing side truly came out when Brooke was sick and could not visit her son. That did not deter Skylar from furthering the bond between mother and child.
"She sent me pictures of Tristen and photos of herself holding Tristen so that I could see that he was being loved and cared for while I couldn't visit. Not being able to visit was so difficult, but the photos helped me see that he was receiving great care even if I couldn't be there. I was able to stay involved with him and his care through these photos," Brooke said.
Skylar hoped the family would treasure what she sent.
"To me, I was just sending them photos, but to them, I was easing their mind and keeping them involved in his care. Sometimes, the smallest things make the biggest impact and mean the most. This family holds a special place in my heart, and I will forever cherish the impact they have made on me as a nurse," said Skylar.
"Since the first day he was admitted, I have had the privilege of caring for Tristen many times. I very quickly fell in love with his sweet smile and gentle demeanor. It is always such a joy to be his nurse," she added.
Tristen, who is still in the NICU, is one of many who comprise Skylar's extended NICU family.
"The bond we get to share with these patients and their families is so, so special. Caring for these babies day in and day out, these people who once were strangers begin to feel like family. You can't help but grow an attachment," she said.
"As nurses we get to celebrate the joyful times with them as well as stand beside them through the difficult times. There is an opportunity to encourage in every situation, and it's through these situations that we grow a connection that just can't be explained."
Skylar realizes that she and other NICU nurses must be there for the babies and their parents.
"I think one of the most challenging things we face on a daily basis is knowing that this is not an ideal situation for any parent. Having a baby is and should be one of the most joyful gifts that we get to experience in this life, but when you have to partner that experience with an extended hospital stay, fear and worry are the first things these parents feel.
"Some babies are only admitted for a few days or weeks, but others have to stay for months or even over a year. It's hard. It's hard that the hospital is their first home, or for some, their only home. As nurses, we are not just there to serve in healthcare, but also to fill in the gap for these parents and offer them the hope and strength they need to get through these tough situations."
That hope and strength is appreciated by Skylar's supervisor.
"Skylar is an excellent NICU nurse with a big heart. She shows compassion for not just the babies we care for, but also for their families," said Bethany Saldana, MSN, RN, RNC-NIC, NICU Manager.
Such loving concern is what makes Driscoll's NICU such an extraordinary place.
"I am so proud of her for recognizing the anxiety that this mom felt when she was unable to visit, and stepping up to find a solution to help. Nurses like Skylar make Driscoll the place to be," said Bethany.