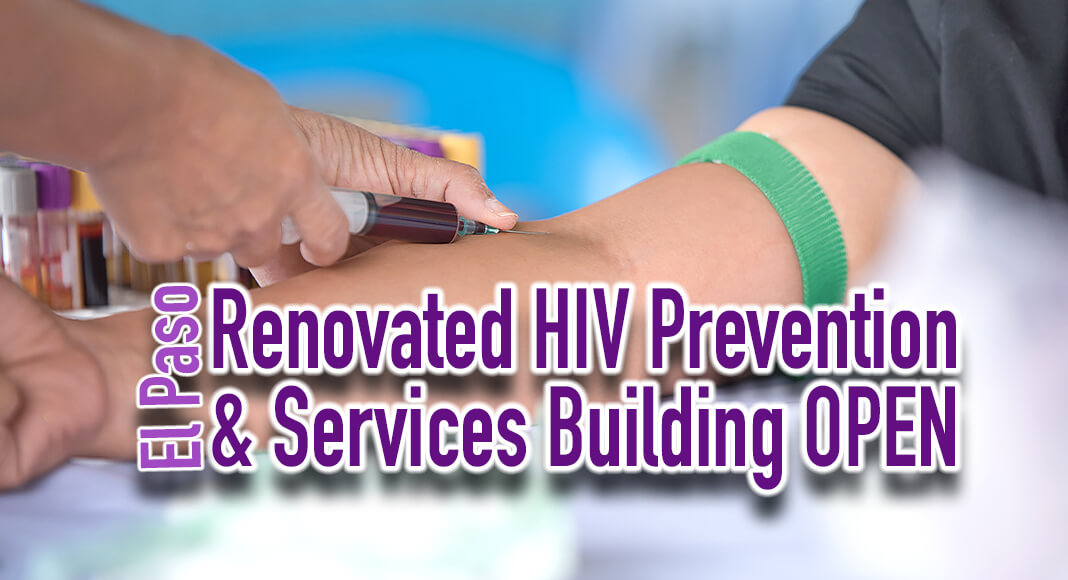 Mega Doctor News
- Advertisement -

EL PASO, Texas – The City of El Paso Department of Public Health (DPH) HIV Prevention and Services Program invites the community to the newly renovated center at 701 Montana.
The HIV Prevention and Services Program, which offers the community free HIV testing and other essential HIV prevention services, is open to the public from 8 to 11:30 a.m. and 1 to 4:30 p.m. Monday through Friday. No appointment is needed.
Residents are invited to stop by the HIV Prevention and Services facility located at 701 Montana on Wednesday, August 23, to obtain more information on the services provided and tour of the renovated space.
"HIV preventive services are essential in any community and our goal is to make these services readily available to those who need them while also working to eliminate any stigmas," said City-County Health Authority Dr. Hector Ocaranza. "The recently renovated site will provide a welcoming, safe, confidential and comfortable environment for anyone coming to receive services."
Ocaranza said testing is especially important to reduce HIV transmission, as 2,455 El Paso County residents live with HIV, 109 of whom were newly diagnosed with HIV in 2021. According to the Texas Department of State Health Services data from 2021, there were 102,800 individuals living with HIV in Texas and of those, 4,377 were newly diagnosed. While nationwide, the latest report from CDC in 2020 showed an estimated of 30,365 adults and adolescents who were diagnosed with HIV in the United States.
The program offers the following services:
HIV Prevention Services
- Advertisement -

· Free Confidential/Anonymous HIV Testing, Confidential Syphilis and Hepatitis C Testing (HIV Prevention offers both the rapid test done by fingerstick and traditional test done by blood draw)
· After-Hour Testing is offered from 5 to 8 p.m. every third Wednesday of the month
Linkage-to-Care Services
· Free Linkage-to-Care navigation services for people living with HIV and/or Hepatitis C needing a healthcare provider.
· Free Linkage-to-Care navigation services for people seeking healthcare providers/clinics who provide PrEP/PEP services in the El Paso region.
Housing Opportunities for Persons Living with AIDS (HOPWA)
Offering safe and stable housing options for those living with AIDS with the following eligibility requirements:
· People living with HIV who have experienced or are experiencing homelessness
· Must be HIV Positive and residing within the City limits of El Paso
· Low income
Monthly MFactor Social Networking
Social Networking group of gay/bi and queer-identified men.
· Community building and outreach through fun social monthly events
· Monthly workshops focusing on healthy relationships and safer sex
· Safe space for the LGBTQ+ community and opportunities to get involved in the community.
Condom Distribution Services
· Free condoms and lubricant
For more information and tips visit EPHealth.com under STD/HIV Prevention tab or call
(915) 212-6665 for more information on the services listed.