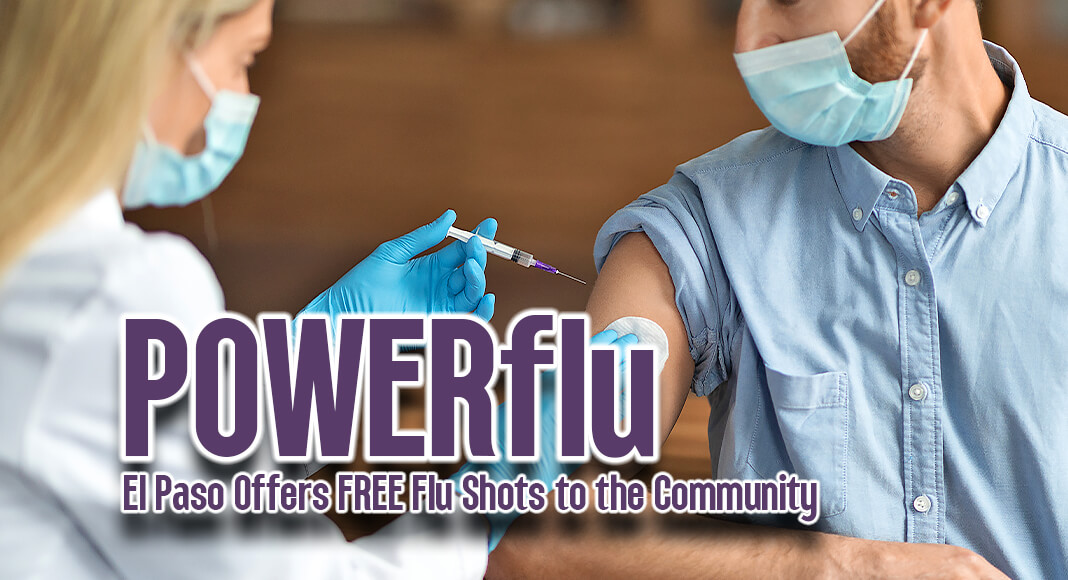 Mega Doctor News
- Advertisement -

EL PASO, Texas – The City of El Paso Department of Public Health and the El Paso Fire Department have kicked off the Be POWERflu campaign by offering free flu vaccines to individuals 6 months of age and older.
The City's Community Clinics will be offering FREE flu shots to those 6 months of age and older and require no appointment or insurance. El Paso Community Clinics are open for vaccinations Tuesday through Friday from 7 to 11 a.m. and 1 to 5 p.m. and on Saturdays from 8 a.m. to 12 p.m.
· El Paso Community Clinic – Westside • 7380 Remcon
· El Paso Community Clinic – Henderson • 721 S. Mesa St.
· El Paso Community Clinic – Northeast • 9566 Railroad
· El Paso Community Clinic – Ysleta • 110 S. Candelaria
The City of El Paso is also partnering with local organizations to provide "Be POWERflu"Pop-Up Events:
Music at the Park – Celebrating El Paso 150: Walk-Up
6 p.m. to 9:30 p.m. Friday, September 1
Grandview Park, 3100 Jefferson Ave.
Fire Fest: Walk-In
- Advertisement -

12 p.m. to 6 p.m. Saturday, September 23
Pavo Real Recreation Center, 9301 Alameda Ave.
The "Be POWERflu" prevention campaign is meant to reduce the risk of hospitalizations due to flu-related complications by providing the Influenza vaccine to anyone for who the vaccine is approved, following the current Center for Disease Control and Prevention (CDC) recommendations.
Individuals that receive their flu shot annually are better protected against the flu virus and will greatly reduce the risk of getting infected. Most importantly, they will have less risk of flu-related hospitalizations, which in turn will help keep hospital rooms available for those being treated for COVID-19 infections and other serious respiratory illnesses or conditions.
For more information about the flu vaccine and for locations on upcoming flu events, visit BePowerFlu.com. For more information about COVID-19 visit www.EPStrong.org.