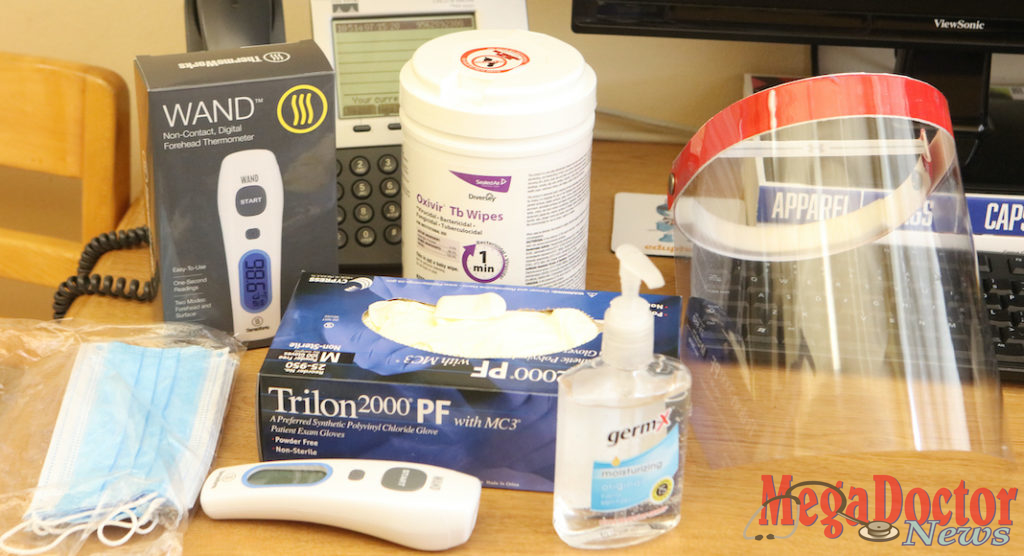 Mega Doctor NEWS
Edinburg – The Edinburg Consolidated Independent School District Board of Trustees recently approved the purchases of approximately $7.4 million for Personal Protective Equipment (PPE) and technology equipment for staff and students in preparation for the upcoming school year amid the coronavirus pandemic.
"The Board is making sure that we have all of the elements in place to provide a safe workplace for our teachers and staff at this moment," said ECISD Interim Superintendent Gilbert Garza.
Edinburg CISD has purchased about $1.2 million for hundreds of thousands of PPE and other supplies, including 34,500 disposable masks, 50,500 reusable masks, 3,250 face shields and sneeze guards, 5,750 gallons of sanitizer, 2,675 thermometers and 34,400 study carrels.
"Edinburg CISD is prepared and ready to welcome back students and staff into a safe learning environment," said ECISD Health Services Director Diana Davila.
The Texas Education Agency will also provide extra PPE supplies at no cost to the District.
Additionally, the board members approved approximately $6.1 million for technology equipment and software, including over $4.2 million for Chromebooks.
"We've received Chromebooks, iPads, and hotspots. Our plans are to roll these out to the campuses within the next couple of weeks," said ECISD Network Computer Specialist Andy Rios. "All of our devices will have the necessary applications and whatever else they need to be able to successfully navigate through the remote learning."
Edinburg CISD students and families participating in virtual learning will need a computer, laptop, iPad, tablet, or other mobile device and internet access at home.
ECISD will be issuing a mobile device to those students and families in most need. We ask for the support of our school community. Together, we can make sure that all of our students are able to connect with a device.