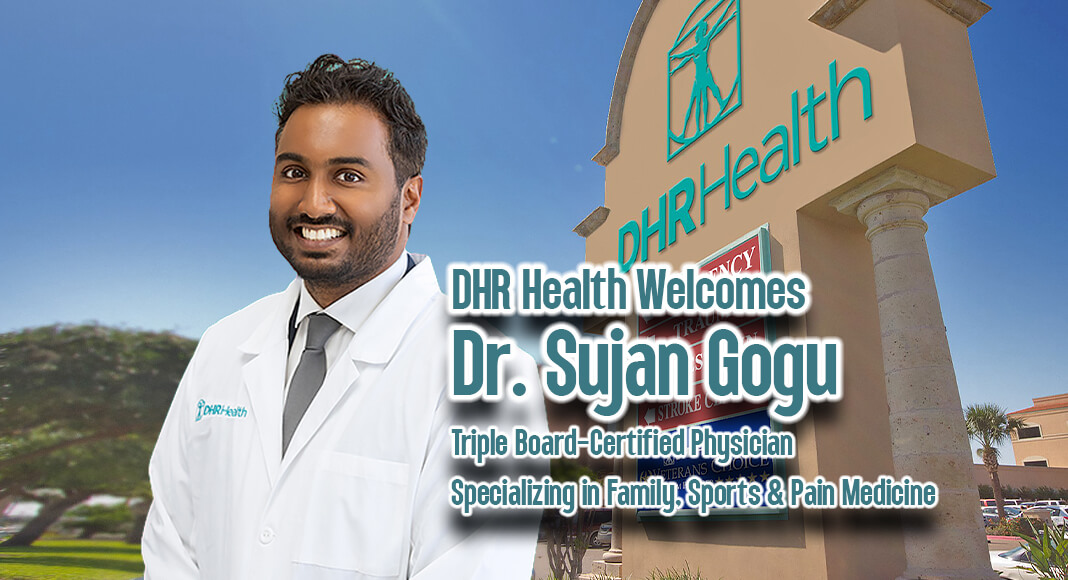 Mega Doctor News
EDINBURG, Texas – DHR Health is thrilled to announce the latest addition to its medical team, Dr. Sujan Gogu. Dr. Gogu is a highly accomplished physician with triple board certifications in family medicine, sports medicine, and pain medicine. His arrival signifies a significant milestone in DHR Health's commitment to providing cutting-edge non-operative orthopedic care to the Rio Grande Valley community.
Dr. Gogu's dedication to serving the underserved communities of the Rio Grande Valley aligns perfectly with DHR Health's mission. He brings with him a wealth of knowledge and expertise, utilizing the latest advancements in medicine to ensure the highest quality care for patients.
"We are delighted to welcome Dr. Gogu to the DHR Health family," expressed Marissa Castañeda, Senior Executive Vice-President at DHR Health. "His extensive experience and expertise will further elevate the caliber of care we offer to our valued patients."
Dr. Gogu's impressive academic journey includes earning his medical degree from the Edward Via College of Osteopathic Medicine, followed by the completion of his family medicine residency at The University of Texas Health Science Center in San Antonio. He then pursued specialized fellowships in sports medicine at Texas A&M University and pain medicine at the Texas Pain Institute, where he further honed his skills.
As the sole triple board-certified physician specializing in these disciplines in the Rio Grande Valley, Dr. Gogu is deeply committed to medical education. He serves on the faculty at three medical schools, passionately mentoring and educating the next generation of medical professionals. His advocacy for both physicians and patients is evident through his active participation in various groups and associations, including the Texas Medical Board, where he serves as an expert panelist, and the Texas Medical Association. Additionally, he serves as a board member of Healthcare for Action, a role in which he works tirelessly to enhance health outcomes for all through political advocacy. Dr. Gogu's expertise and knowledge make him a sought-after speaker at conferences, where he generously shares his insights with others.
Beyond his medical pursuits, Dr. Gogu is a respected commentator, frequently featured on various television outlets, and a published writer in numerous outlets. This year, he is particularly excited about his role as one of the team physicians for USA Badminton and USA Boxing, which presents a unique opportunity to expand his network and relationships in the field of sports medicine with the Team USA Olympic and Paralympic Medical Staff, coinciding with his move to DHR Health.
Currently residing in the Rio Grande Valley with his wife, Dr. Gogu enjoys exploring diverse cultures, maintaining an active lifestyle through exercise, and cherishing precious moments with friends and family.
- Advertisement -

Dr. Gogu is accepting new patients at his office located at 1000 E. Dove Avenue, Suite 200 in McAllen. To make an appointment, please call (956) 362-8890.