The COGME committee shapes the future in graduate medical education.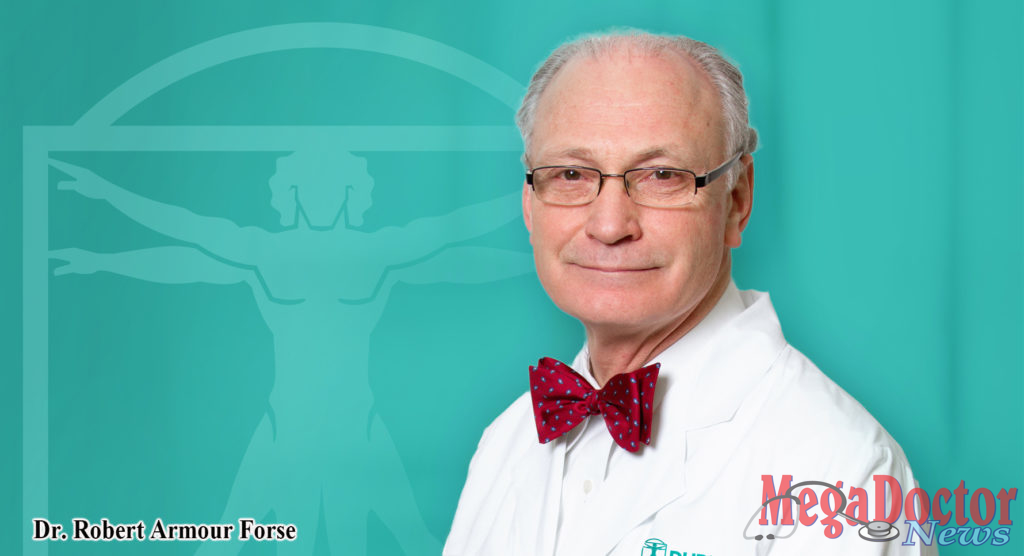 Mega Doctor NEWS
Edinburg, Texas — On November 21, 2019, R. Armour Forse, M.D, Ph.D., was invited to serve as a member of the Council on Graduate Medical Education (COGME), part of the Health Resources and Services Administration (HRSA) for a term beginning on March 29, 2020 and ending March 29, 2024.  
COGME is a federal advisory committee that provides an ongoing assessment of physician workforce trends, training issues, and financing policies, and recommends appropriate federal and private sector efforts on these issues. COGME advises and makes recommendations to the Secretary of the U.S. Department of Health and Human Services (HHS) and to the U.S. Senate Committee on Health, Education, Labor and Pensions, and the United States House of Representatives Committee on Energy and Commerce.
The appointment of Forse to the prestigious committee provides a prominent voice to advocate for and have federal policy take into account the unique circumstances and perspectives of the Rio Grande Valley, the State of Texas, and the entire Southwest region of the country. Until his appointment, the COGME has lacked representation from our region.
Forse is currently the chief academic officer at DHR Health, and president of Health Sciences Institute at Renaissance, where he oversees the educational and research programs for the health system. Forse has built DHR's academic programs from the ground up, growing from a small number of residents to the premier teaching hospital of the Rio Grande Valley. DHR Health serves as the flagship teaching hospital for the University of Texas Rio Grande Valley School of Medicine with over 130 residents in five graduate medical education programs (Family Medicine, Internal Medicine, General Surgery, OBGYN, and Transitional Year) and four fellowship programs (Cardiology, Gastroenterology, Hospice/Palliative, and Sports Medicine).
Forse has a wealth of knowledge and experience in the field of academic medicine and is ready to roll up his sleeves and lend his expertise to help craft policies and solutions to the many issues facing our nation's physician workforce. One pressing issue facing our nation is the looming physician shortages. According to the American Association of Medical College's (AAMC) the United States faces a shortage of up to nearly 122,000 physicians by 2032 as demand for physicians continues to grow faster than supply. As a visionary and advocate for medical education, Forse has spearheaded the "Cap Flexibility" initiative, a national coalition of teaching hospitals, universities, medical schools, medical societies, hospital associations, and national trade associations, that would provide teaching hospitals in underserved areas with additional time to build physician resident training programs before the federal cap is set.
He received his undergraduate, medical and post-doctorate degrees from McGill University in Montreal Quebec Canada and completed his surgical residency at the Royal Victoria Hospital in Montreal. He completed a Medical Research Council of Canada research fellowships in surgical metabolism at Columbia University College of Physicians and Surgeons and The Rockefeller Institute in New York.
Forse has been actively involved in academic surgical and bariatric practice for over 30 years including being an assistant professor of surgery at McGill University, an associate professor of surgery at Harvard Medical School, the Laszlo Nando Tauber Professor of Surgery at Boston University School of Medicine and the Lempka Professor and Chair of Surgery at Creighton University School of Medicine. He is currently a clinical professor of surgery at UTRGV School of Medicine and an adjunct professor of Pharmacy Practice and Translational Research at the University of Houston. He has been involved with medical education through his career and has directed undergraduate, graduate and postgraduateprograms.
In addition to his expansive role in medicine, Forse serves on the editorial boards of Obesity Surgery and Surgery for Obesity and Related Diseases and is a prolific researcher and publisher with 15 patents, 59 research grants and over 450 publications including abstracts, chapters, books, and papers.