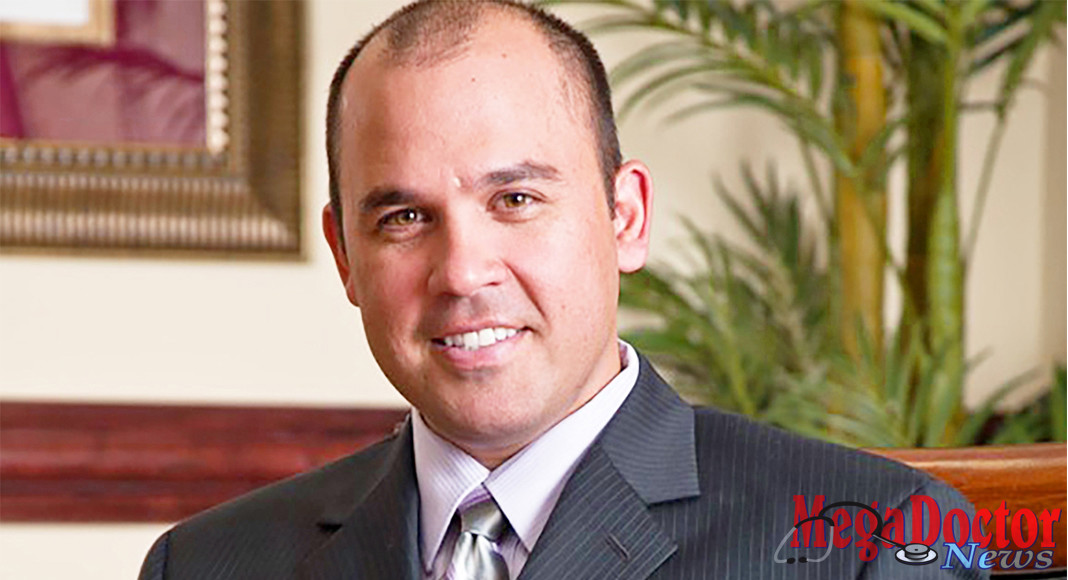 Mega Doctor News
Harlingen, TX– H-E-B Chairman and CEO Charles Butt has announced the creation of The Holdsworth Center, a premier leadership institute based in Austin, Texas with the goal of supporting and developing public school leaders to improve, over time, the quality of education offered to every child in every classroom in Texas.
Dr. Nolan E. Perez has been named to be part of the distinguished board of directors for The Holdsworth Center that will work with districts over a 5-year period to empower individual leaders — including superintendents, principals and key administrators — to reach their fullest potential. The Center staff and faculty will also assist districts in establishing a common vision and roadmap for identifying, cultivating and supporting future leaders.
Dr. Nolan Perez is the CEO of Gastroenterology Consultants of South Texas, located at 512 Victoria Lane, Suites 2 and 3, in Harlingen.  He is married to Sandy Perez and they have 2 children- Nolan age 16 and Natalie age 14.
Dr. Perez grew up in the Rio Grande Valley and graduated from Port Isabel High School.  He earned a Bachelor of Arts from the University of Texas at Austin and a Medical Doctorate from the University of Texas Health Science Center at San Antonio (UTHSCSA).
After medical school, he served in the US Navy as a Medical Corps Officer and received the Navy Commendation and Navy Achievement Medals.  He completed residency training in Internal Medicine at the Regional Academic Health Center (RAHC) in Harlingen, and fellowship training in Gastroenterology at Wayne State University/Detroit Medical Center.  He is board certified in Gastroenterology, and is a Fellow of the American College of Physicians and Fellow of the American College of Gastroenterology.  He is a Clinical Associate Professor at the University of Texas Rio Grande Valley (UTRGV) School of Medicine.
Dr. Perez has a passion for mentoring, education and community service.  He created RGV Mentors to inspire high school students and help them transition into post-secondary education.   Since 2010 he has been serving as a Trustee for the Harlingen Consolidated Independent School District, and is Past-President of the board.  He is also a Regent for Texas Woman's University, appointed by Governor Greg Abbott in 2015.
The Holdsworth Center will operate as a non-profit organization and Mr. Butt has pledged to invest more than $100 million in its creation.  The Center will be governed by a 17-member board chaired by Dr. Ruth Simmons, who served as president of Smith College from 1995 to 2001 and as president of Brown University from 2001 to 2012.
"The establishment of the Holdsworth Center is uniquely timely in an era of continued erosion of confidence in our public schools," said Dr. Ruth Simmons, Chair of The Holdsworth Center's Board of Directors. "As a proud alumna of Texas public schools, I owe my career to the excellence and strong leadership of public school educators, for which I and so many others remain grateful.  Mr. Butt's generous gift to the children of Texas demonstrates the level of commitment necessary to ensure a more hopeful future for our schools. I am grateful to work with him in developing and supporting leaders for our public schools."
The Holdsworth Center's first program will begin in June with six school districts that will be invited to apply by Feb. 1 and notified of selection by the end of March. The first cohort is by invitation only, but in subsequent years the application process will be open to all districts. Strong applicants will have an existing commitment to human capital and talent development and strong alignment of vision among the superintendent, key cabinet members and the Board of Trustees.  Both Austin ISD and Round Rock ISD will be among those invited to apply.
Dr. Perez also serves on many other local and statewide boards including Communities Foundation of Texas-Educate Texas Committee, The Texas Lyceum, UT System Chancellor's Council Executive Committee, The University of Texas at Austin Development Board, UTRGV Development Board Executive Committee, UTRGV Football Feasibility Committee, RGV Angel Network, FIRST in Texas Foundation, Lone Star National Bank, Medical Director for Platinum Surgery Center, and Expert Panelist and Chart Monitor for the Texas Medical Board.