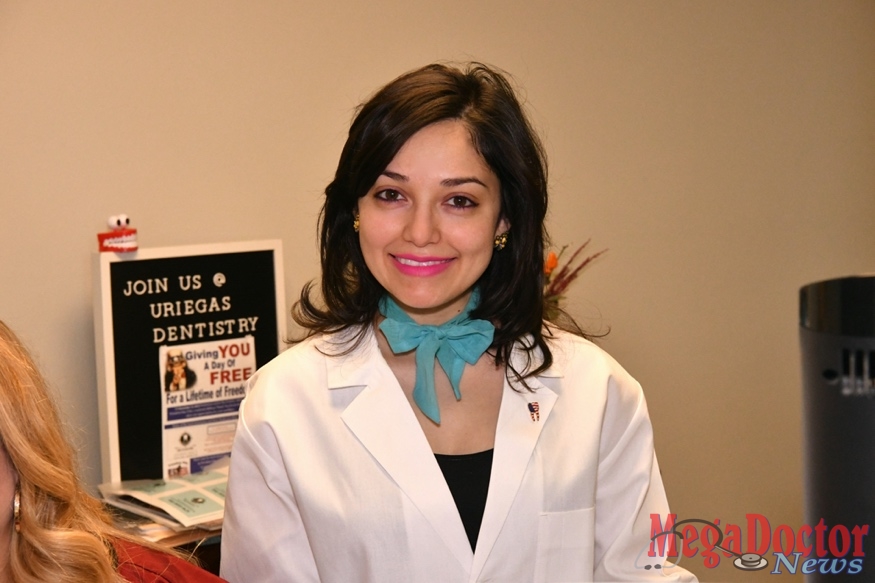 Mega Doctor NEWS
AUSTIN, Texas – Melissa Uriegas, DDS of McAllen, Texas has been nominated by the Rio Grande Valley Academy of General Dentistry for the Texas Academy of General Dentistry's (Texas AGD) Texas New Dentist of the Year Award. This award is considered the most prestigious honor a Texas new dentist can earn.
Dr. Uriegas is one of only 12 dentists nominated for this year's award. She and the other nominees will be honored at the Virtual Texas Academy Awards on Thursday, September 17. Each nominee will be recognized and will receive an engraved plaque. The Texas Academy Awards will conclude with the announcement of the 2020 Texas New Dentist of the Year. "The New Dentist of the Year award points to a bright future in our profession. It signifies the desire to better one's self immediately after formal training," said Bryan Moore, DDS Texas AGD President. "The New Dentist of the Year nominees are a special group that exudes the passion for continuing to excel throughout their careers regardless of tenure."
Dr. Uriegas received her Doctor of Dental Surgery degree from the University of Texas School of Dentistry at Houston in 2013. Soon after graduation, she created and coordinated a year-round program designed to motivate, educate, and prepare students for higher education and continuing studies in professional programs related to dentistry called "Exploration into Dentistry" which works in conjunction with UT Rio Grande Valley Pre-Dental Program. Since 2015, over 10 students have gone through this program and are now in dental school.
The Texas Academy of General Dentistry's mission is to help general dentists succeed. It is the only association that exclusively represents the needs and interests of general dentists who are the primary care providers for patients of all ages and are responsible for the diagnosis, treatment, management, and overall coordination of services related to patients' oral health needs. Its 2,900 members partner together to help guide the journey of Fellowship, Mastership, and Lifelong Learning in order to provide quality dental care in general practice. For more information about the Texas Academy of General Dentistry, visit www.TAGD.org.