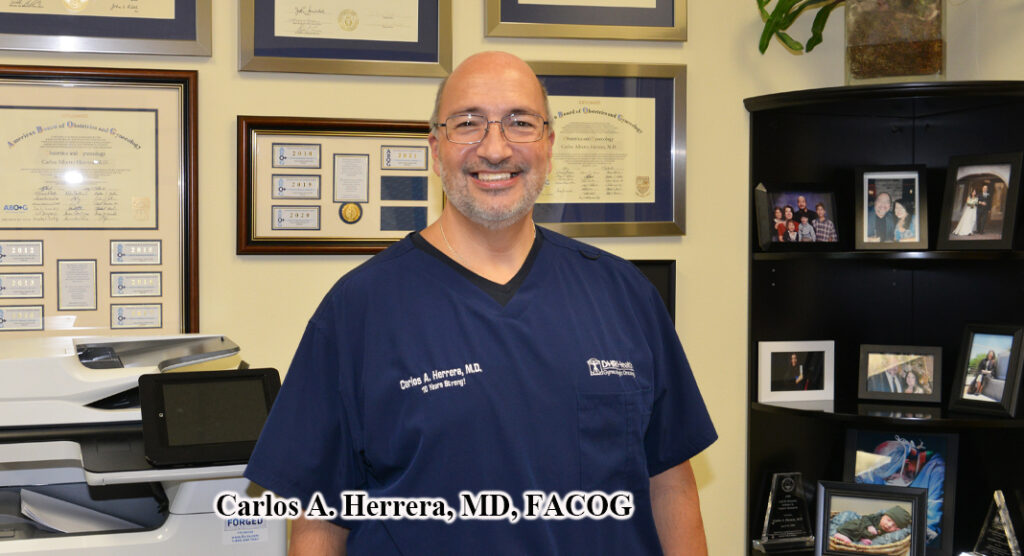 Mega Doctor News
I had the fortune of interviewing Dr. Carlos A. Herrera, almost as a newcomer to the Valley. He started his medical work at DHR Health, a medical institution responsible for bringing in specialists like Dr. Herrera, that have not existed in south Texas. The fact that Dr. Herrera is here was due to a mutual agreement; DHR Health had a lot to do with the arrival of this double board-certified specialist.
I feel lucky, that after ten years, I have the fortune of speaking with him again. He has not changed and continues to be the consummate professional. He is always with a smile that seems to be his trademark to make you feel at home and welcome. In this edition, get to know him and take note of his advice, it can save your life. Read the rest of the story inside.
On another note, Rio Grande Regional Hospital recently celebrated the opening of its newly built Inpatient Rehabilitation Center. The modern and advanced Inpatient Rehabilitation Center provides comprehensive services to aid patients in the recovery process following an acute hospitalization.
The hospital-based program provides a combination of medical, nursing, and therapy care designed specifically for patients after surgery, injury, trauma, or a stroke. Patient care is provided by a dedicated team of healthcare professionals who work together to provide the patients with the skills, motivation, and clinical expertise required to help them regain their quality of life and ability to care for themselves. Read more inside.
More good news, DHR Health opened the first hospice hospital in the Valley. Dr. James Castillo is the director; the center is the only one like it south of Houston. Dedicated physicians and staff will provide emotional, physical, and spiritual resources for patients in a specialized and compassionate environment to improve the quality of life for those with a terminal illness.
The facility can currently hold 13 patients in beautiful rooms where loved ones can visit and make the end-of-life care as comfortable as possible. More details inside.
Respiratory Syncytial Virus (RSV) cases appear to be on the rise. RSV is a common respiratory virus that spreads during this season.
"It's a virus that causes typically cold-like symptoms in children and adults. But in younger children, can cause much more significant congestion and cough, high fevers, sometimes breathing and feeding difficulties and irritabilities," explained Kimberly Giuliano, MD, pediatrician for Cleveland Clinic Children's. She said the good news is most children who get sick with RSV will be able to recover at home with supportive care.
"If there are large indoor gatherings that aren't necessary, it might be best to rethink those plans and keeping younger children home," she advised.
Dr. Giuliano said RSV testing is available and can confirm if a child has it. Pediatricians also usually test for the flu and COVID to help rule out those viruses too. More information inside.
Enjoy!