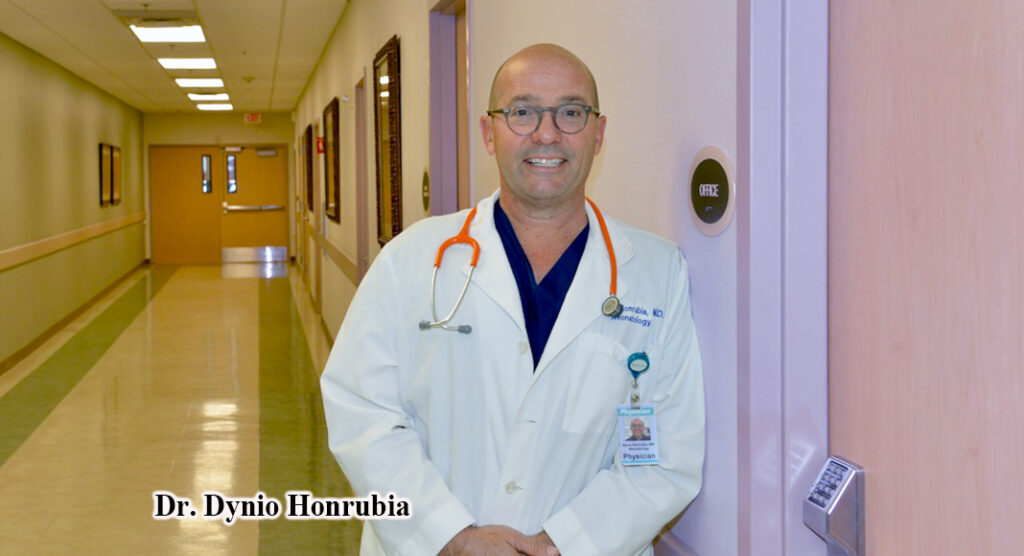 - Advertisement -

Mega Doctor News
Dr. Dynio Honrubia, the Medical Director of the Neonatal Intensive Care Unit at DHR Health Women's Hospital, feels satisfied and happy to have moved from Los Angeles to South Texas.
The organization where he works gives him a voice and a chair at the table to speak to the people that can help him get the job done. "All the people that can allow me to do my job efficiently have always listened to me." He told Mega Doctor News, "They have always allowed me to improve the care of the babies."
He emphasized that it is a unique place to work; for example, if you work at Harvard or UCLA, the infrastructure there does not lend to an individual physician coming and presenting his immediate needs to the people who can create change. "DHR has always done a great job of listening. I got to tell you, DHR does a lot of outreach but what they do within the hospital to help each patient, I believe, is even more."
In this Mega Doctor News issue, learn more about Dr. Dynio Honrubia and his family of philanthropists. Read more inside.
On another note, Laredo Medical Center, the largest health care system in Laredo visited South Texas College on a recruiting tour with a mission to recruit the best and brightest students from STC's Nursing and Allied Health Campus.
"Undoubtedly, South Texas Community College is living up to its mission to provide educational opportunities through excellence in teaching and learning, workforce development, cultural enrichment, community service, and regional and global collaborations," said Dean of Nursing and Allied Health Dr. Jayson Valerio. Read more inside.
In 2019, 37.3 million Americans had diabetes and the Rio Grande Valley reported some of the highest numbers of diabetes cases.
Dr. Maria Naranjo joins the DHR Health Diabetes & Endocrinology Institute team of physicians treating patients for Type 1 and Type 2 diabetes, thyroid disorders, and metabolic disorders. Read more inside.
On Wednesday, May 11, STHS Clinics hosted an official grand opening and ribbon cutting ceremony for the new clinic, which offers treatment for a wide range of conditions such as herniated disks, meniscus tears, knee injuries and more.
Despite warming up, using protective equipment, and taking other protective measures, injuries are not entirely preventable. Whether having suffered a fractured bone resulting from a fall, a torn ACL from a soccer game or a variety of other injuries affecting the body's bones, muscles, tendons, and cartilage, you don't have to go far for quality, compassionate treatment.
- Advertisement -

The STHS Ortho Clinic is conveniently located in Edinburg near the expressway off Sugar and Trenton roads, this newest STHS Clinic's location reflects the system's commitment to accommodate the region's growing healthcare needs. Read more inside.
Recently there has been a growing concern about the shortage of baby formula. Richard So, MD, pediatrician for Cleveland Clinic Children's has some advice for parents with questions about what to do to in light of the shortage of baby formula on store shelves. More details inside.
Enjoy!