By Roberto Hugo González
As originally published by Mega Doctor News in its newsprint edition September 2023
Dr. Alberto 'Beto' Gutierrez easily comes to mind when we think of heroes in white coats. For 23 unbroken years, Dr. Gutierrez has been an indispensable asset to the Hope Family Health Center, a sanctuary of medical care for the uninsured and homeless residents of the Rio Grande Valley. This article digs into Dr. Gutierrez's life, contributions, and profound impact, appropriately named this month's Mega Doctor.
Dr. Gutierrez has offered his expertise for an impressive 23 years, 17 of which he has served as the Medical Director of Hope Family Health Center. His commitment is a testimonial of selfless service, contributing to the well-being of the Rio Grande Valley community.
Specializing in a range of diseases, including diabetes, hypertension, and obesity, Dr. Gutierrez has helped approximately 7,000 patients annually. The scope of medical conditions he treats is as vast as the number of lives he has touched.
Dr. Gutierrez's leadership and reputation have magnetized other volunteer physicians to the clinic. This improves the facility's capacity and enhances the scope and quality of medical services available to patients.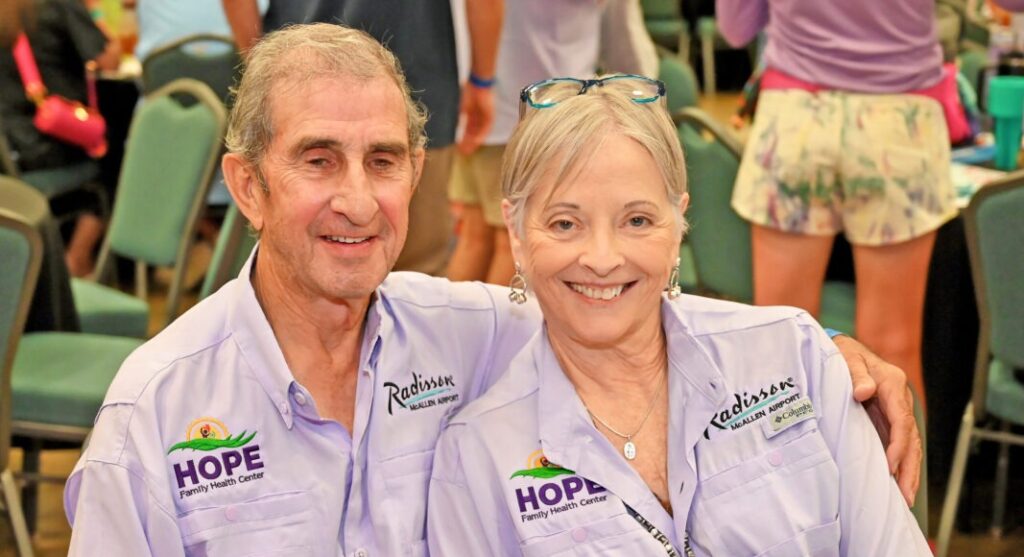 As the face of the clinic, Dr. Gutierrez's advocacy work extends beyond the walls of his practice. His ongoing engagement with the community has been invaluable in attracting donations and garnering public trust.
Hope Family Health Center, also known as the Hope Clinic, isn't just about treating diseases, it's about holistic wellness. Under Dr. Gutierrez's direction, the center has incorporated behavioral health programs, wellness initiatives, and educational outreach to help patients adopt healthier lifestyles.
Through initiatives like the annual "Fishing for Hope" tournament, DHR Health has proven to be a strategic partner in keeping the clinic's doors open. With a whopping $400,000 raised in this year's tournament alone, their financial contributions have been pivotal.
Cumulative fundraising of over $4 million and engagement in operational tasks have rendered DHR Health indispensable to the clinic's sustainability. Their role is also significant in engaging different levels of corporate sponsorships and in creating media awareness about the clinic's needs.
Despite these remarkable achievements, challenges remain. Given the sheer volume of patients, there is a need to diversify funding sources. Expanding community-based preventive health programs and collaborations with other medical facilities are essential for long-term sustainability.
In an era where healthcare often comes with a hefty price tag, Dr. Beto Gutierrez and DHR Health have created an oasis of accessible and quality healthcare in the Rio Grande Valley. For thousands who walk through the doors of Hope Family Health Center, Dr. Gutierrez is not just a physician, he is a savior.
Through firm commitment and an unparalleled partnership with DHR Health, he has turned the center into a real hope and quality healthcare for all, regardless of their ability to pay. The clinic, the community, and countless individuals owe their health and well-being to this phenomenal doctor.
We wholeheartedly commend Dr. Beto Gutierrez for being this month's Mega Doctor, as he exemplifies the best in community healthcare. May his work be a lighthouse guiding those in need toward better health and a brighter future.
But this story does not end here. There is someone else who realized the great need that Hope Family Health Center was in and quickly began seeking help through DHR Health.
Medical Care in America's Poorest Counties
Serving approximately 7,000 patients a year in Hidalgo and Starr counties—two of the poorest in the United States—Hope Clinic stands as a testament to resilience, community spirit, and the determined will to make a difference. Its 19 full-time employees and a few dedicated volunteers, led by its long-standing Medical Director, Dr. Gutierrez, work tirelessly to provide free medical services to the underserved. While the clinic faces a perpetual struggle for funding, its continued existence offers a lifeline to those coping with various health problems, primarily diabetes, hypertension, and obesity.
Dr. Gutierrez points out that healthcare isn't just about treating physical symptoms; it's about addressing the whole person. The clinic goes beyond essential medical care, offering counseling services to patients who often have nowhere else to turn for mental health support. "We take care of the whole human being," he says, describing the emotional and psychological support that complements their medical interventions.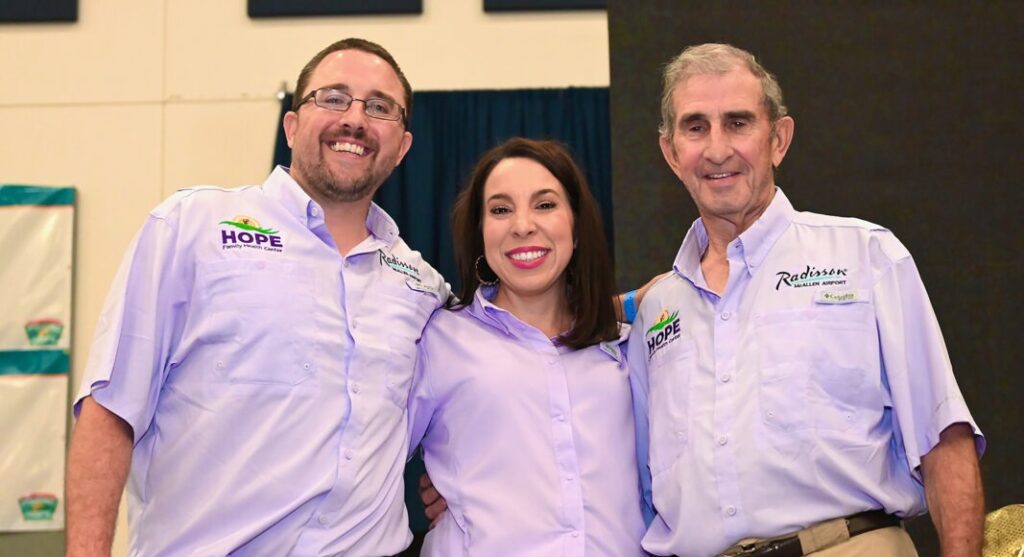 Interestingly, Dr. Gutierrez has volunteered at the clinic for 23 years, setting an inspiring example of selfless service. Yet, despite its vital role in the community, the clinic needs help attracting enough healthcare professionals to meet the growing demand for services. Recently, two other doctors—Dr. Jose Lopez and Dr. Michelle Cordova—have joined Dr. Gutierrez on a volunteer basis, although they already have full-time commitments elsewhere.
Financial sustainability remains the clinic's most significant hurdle. From being "broke" 17 years ago, it has come a long way, thanks to generous donations, grants, and initiatives like the "Fishing for Hope" project led by DHR Health and Marissa Castañeda who he considers a champion in this project.
Nevertheless, a permanent solution for funding remains elusive. Dr. Gutierrez reveals that the clinic is not associated with the government and relies solely on self-funding through donations and grants. "We just have to beg and see," he says pragmatically, aware that the clinic's existence hangs in a precarious balance year after year.
The clinic has managed to forge key alliances that have come to its rescue in dire times. Dr. Gutierrez singles out DHR Health for special mention, crediting it with turning the clinic's fortunes around. "I can't explain how they helped me when we were broke," he says. In addition to DHR, Rio Grande Regional, and Mission Hospital have also stepped in to assist.
He has simple advice for complex problems. Dr. Gutierrez, who will soon be 84, credits his good health to a simple lifestyle. "Try not to be overweight, to not smoke, and stay active," he advises, adding that this advice applies to all genders and age groups. He laments that the Valley, which he has served for over two decades, continues to struggle with obesity—a problem that could be alleviated through community education and awareness.
As Dr. Gutierrez reflects on his 23-year journey at the Hope Clinic, he holds a mirror up to the healthcare system's limitations and triumphs. In serving the community's most vulnerable, the clinic embodies the challenges and the potential for altruistic healthcare delivery. The question that hangs in the air, yet to be answered, is whether a model that depends so much on the goodwill of individuals and organizations can find a way to sustain itself indefinitely. It's a question that deserves urgent attention, not just for the Hope Clinic but for underfunded healthcare facilities serving impoverished communities nationwide.
Donations are always welcome for those who wish to contribute to the noble cause that Dr. Gutierrez champions. Every contribution helps sustain this healthcare sanctuary for those most in need.