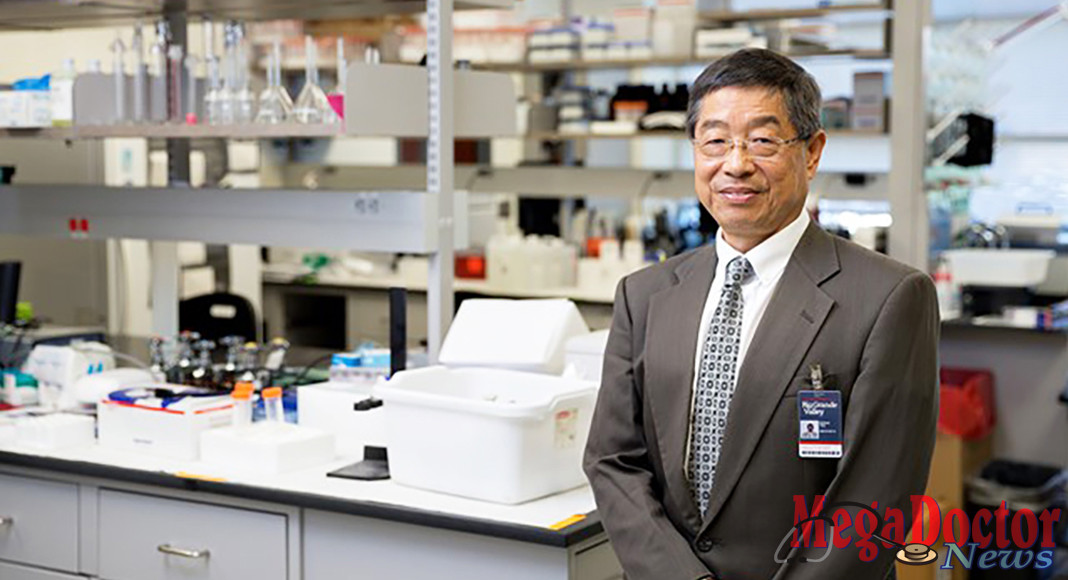 Mega Doctor News –
- Advertisement -

By Gail Fagan,
RIO GRANDE VALLEY, TEXAS –– In his new roles as chair of the Department of Biomedical Sciences and associate dean for research at The University of Texas Rio Grande Valley School of Medicine, Dr. Andrew Tsin brings a long record of exemplary research and notable success in student mentorship, particularly to underserved populations.
Tsin, who assumed his duties on Sept. 1, 2016, previously served as a faculty member at UT San Antonio for 35 years. As a professor of biology, with a specialization in the neurobiology of the retina and brain, he has mentored more than 100 students in his Vision Research Laboratory, with many going on to earn advanced degrees.
He helped bring millions in grant funding to UTSA from federal agencies like the National Institutes of Health and the National Science Foundation to provide increased science education and training support for students, especially for underrepresented minorities.
He also founded and directed UTSA's Center for Research and Training in the Sciences, bringing more resources to support a large group of research and training programs not only for undergraduate and graduate students but also for postdoctoral fellows and faculty.
The prospect of helping the large number of underserved in the Valley was attractive to Tsin.
"Most of my students were education- and socially disadvantaged students or first-generation students," he said. "We need to pay more attention to underserved and underrepresented populations because everyone should be treated equally and have the same opportunity to succeed."
- Advertisement -

A native of Hong Kong, Tsin earned his bachelor's degree in biology from Dalhousie University in Halifax, Nova Scotia, Canada, and his master's and Ph.D. in zoology from the University of Alberta in Edmonton, Alberta, Canada. He also completed a postdoctoral fellowship in the Department of Ophthalmology at the Baylor College of Medicine in Houston.
His research includes identifying at the cellular level the chemicals responsible for the destructive effects of diabetic retinopathy and age-related macular degeneration, both of which can cause blindness.
"We try to translate what we find in basic science to more clinical applications so the physician can use that information to study new treatments and prevention paradigms," Tsin said.
Tsin has received numerous awards for excellence in mentoring, research and teaching, including a lifetime achievement award in 2013 from the American Association for the Advancement of Science, the world's largest scientific society, and the Presidential Award for Excellence in Science, Engineering and Mathematics Mentoring, presented to him by President Barack Obama in 2011.
As a professor and mentor, Tsin said student success is his number one priority.
"The joy of being a teacher and a mentor is seeing your students be successful," he said. "I work one-on-one with my students in the classroom and lab, and I pay special attention to their needs. On the first day of class, I tell them, 'Here is my cell number, you can call me anytime.' I do whatever I can because I really care about their development."
As the chair of biomedical sciences, Tsin's main responsibility is to build the department into one of the top-rated research departments in the country.
"To do that, I will recruit high-quality research faculty to join the department, promote research within the department and outside the department – for example, in collaboration with clinical faculty to promote translational research from basic to bedside," he said.
Citing the high cost of biomedical research, which requires core facilities with expensive equipment that is costly to maintain, Tsin will seek more sources of funding for institutional development.
"If I can bring these resources to this institution, it is going to be very valuable for the promotion of top tier research at UTRGV," he said.