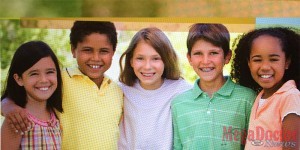 Mega Doctor News
"World-Renowned Pediatric Health Experts to Discuss Key Health Issues Facing South Texas Children"
Edinburg, TX—1/15/13—Doctors Hospital at Renaissance (DHR) is proud to announce its inaugural Pediatric Conference at Renaissance, which will be held at the Edinburg Conference Center at Renaissance on Saturday, January 18, 2014 from 7:00 AM until 5:30 PM. The Pediatric Conference at Renaissance is the first of its kind in the Rio Grande Valley and will bring together some the country's most renowned experts in pediatric health to discuss key health challenges faced by children in our community.
Participants in the Pediatric Conference at Renaissance will examine advances in diabetes, updates on Acute Otitis Media, Group B Streptococcal Infections, childhood obesity, sleep disorders in children, updates on Autism and new synthetic drugs that go undetected and how to detect them.
Distinguished speakers to address the conference include:
Margaret Bauman, MD, Associate Professor of Neurology at Harvard Medical School. Dr. Bauman is a distinguished pediatric neurologist and research investigator who has been a pioneer in the study and treatment of autism for the past twenty- five years.  One of the world's foremost physicians in this field, she is highly respected for the outstanding clinical care she provides, as well as for her research and teachings in the domain of developmental disorders.  Renowned for a wealth of clinical and research advances, Dr. Bauman's dedicated career is best exemplified in her establishment and development of The Autism Research Foundation (TARF), The Autism Research Consortium (TARC), LADDERS (Learning and Developmental Disabilities and Rehabilitation Services) and The Autism Treatment Network (ATN).
Judith Owens, MD, MPH, an internationally recognized authority on children and sleep. She is the Director of Sleep Medicine at Children's National Health System in Washington, D.C. Her research interests include the neurobehavioral and health consequences of sleep problems in children, pharmacologic treatment of pediatric sleep disorders, and cultural and psychosocial issues that impact sleep. Dr. Owens is the recipient of many awards, including a 5-year NIH grant in sleep education, and the AASM 2006 Excellence in Education Award. She is board certified in developmental/behavioral pediatrics and sleep medicine, and is the author of more than 75 original research and review articles in peer-review journals, chapters, and books on the topic.
Nelly Mauras, MD, Director of the Center of Endocrinology, Diabetes, and Metabolic Diseases, Jacksonville, Florida. Dr. Mauras has extensive experience in clinical research, performing complex original physiologic and therapeutic studies in children. She is keenly interested in the metabolic interactions of hormones and nutrients in children and adolescents, particularly in the areas of diabetes and growth disorders. Dr. Mauras is widely published in the field of endocrinology with over 160 papers in the peer reviewed literature to-date and is a National and International speaker.
"The Pediatric Conference will provide a unique opportunity for healthcare professionals in our community to hear top-tier physicians discuss health topics that are pertinent to our patient population," states Dr. Carlos Cardenas, DHR Chairman of the Board. "Never before has there been a venue that brings such distinguished speakers to the pediatric medical providers in the Rio Grande Valley."
The Pediatric Conference at Renaissance is designed for pediatricians, family practitioners, and allied health professionals engaged in the direct care of infants, children, and adolescents.  The Pediatric Conference will provide members of the pediatric and family medicine community with an opportunity to discuss recent developments in several facets of pediatric care. The conference is designed to narrow the gap between the care pediatric patients receive and best practices determined by current evidence and continuing research.
Doctors Hospital at Renaissance is accredited by the Texas Medical Association to provide continuing medical education for physicians. Doctors Hospital at Renaissance has designated this live educational activity for a maximum of 8 AMA PRA Category 1 Credits™.  Physicians should claim only credit commensurate with the extent of their participation of the activity. For more information about the Pediatric Conference, please call the Doctors Hospital at Renaissance Office of Continuing Medical Education at 956-362-3240. Complete event details are as follows:
WHO:           Doctors Hospital at Renaissance Pediatric Conference
WHAT:          Pediatric Conference at Renaissance
WHERE:        The Edinburg Conference Center at Renaissance
118 Paseo Del Prado, Edinburg, TX 78539
WHEN: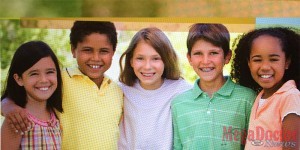 Saturday, January 18, 2014 @ 7:00 AM until 5:30 PM
Registration:
https://www.dhr-rgv.com/Events/Event-Calendar/Event-Details.aspx?EventDateTimeID=7533
Doctors Hospital at Renaissance continues to be the premier healthcare provider in South Texas. For more information, please call Doctors Hospital at Renaissance at (956) DOCTORS (362-8677) or visit our website at www.dhr-rgv.com. Join our community – www.facebook.com/thinkDHR, www.twitter.com/dhr_rgv, and www.pinterest.com/thinkDHR