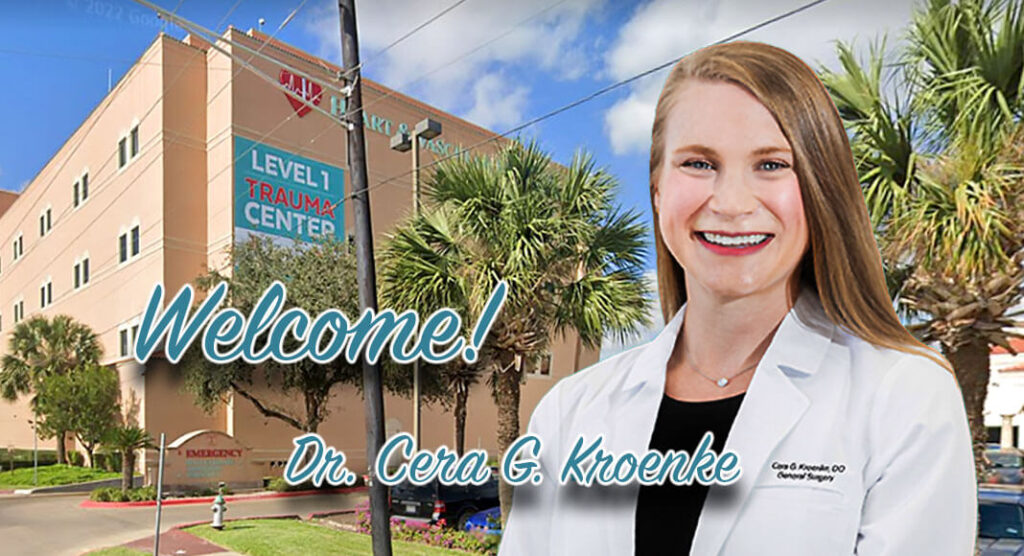 - Advertisement -

Mega Doctor News
Edinburg, Texas – DHR Health is pleased to welcome Dr. Cera G. Kroenke to their team. Dr. Kroenke is experienced in general surgery and received her Doctor of Osteopathic Medicine from Kansas City University of Medicine & Biosciences.
The recent administrative chief resident of residency program is a member of the American College of Surgeons, Association of Women Surgeons, American Medical Association, and the Pan American Trauma Society.
Dr. Kroenke is trained in open, laparoscopic and robotic surgery and was a member of the DHR Health Tumor Board in the past focusing on breast cancer treatment and surgery.
Utilizing state-of-the-art technology Dr. Kroenke provides surgical care with many minimally invasive options for hernia treatment, abdominal surgery, treatment of benign and malignant disease, and emergency and acute care surgery.
Kroenke is proud to be one of just a few females in the surgery field and hopes to inspire more young women to pursue careers in the STEM (Science, Technology, Engineering and Math).
To learn more about the surgical services offered at DHR Health, call (956) 362-8170.