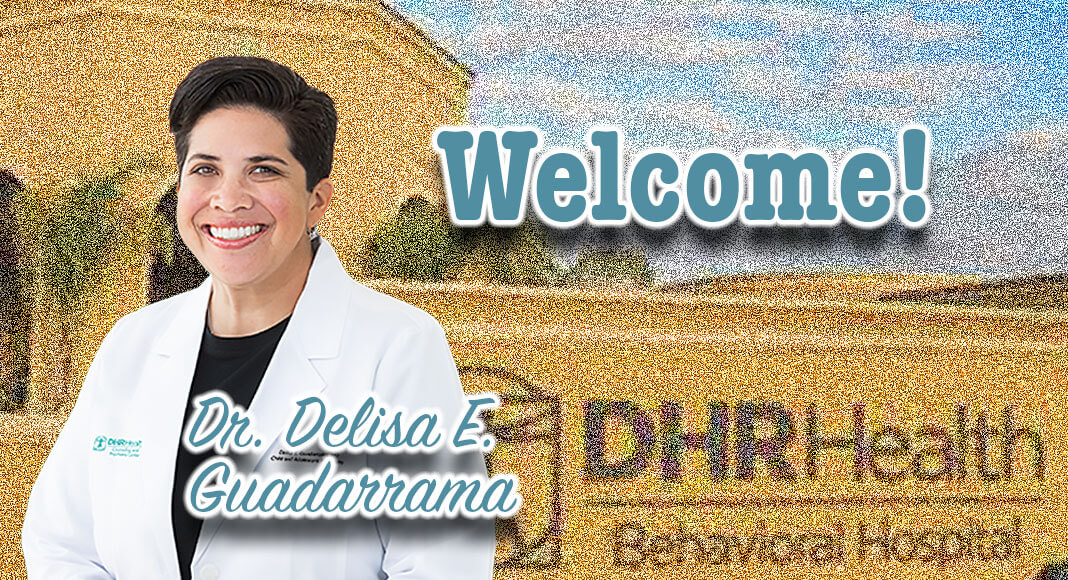 Mega Doctor News
EDINBURG, Texas – Dr. Delisa E. Guadarrama, a native of Edinburg, and the only board-certified child and adolescent psychiatrist in the region for inpatient care, brings an extensive background in mental health care to the DHR Health Behavioral Hospital.
Dr. Guadarrama has worked with children and adolescents at several health care facilities in the Rio Grande Valley and at the Hidalgo County Juvenile Justice Center's Boot Camp Facility. In academic medicine, she has worked in a residency program, and was also the medical director of the Texas Child Mental Health Consortium Child Psychiatry Access Network in Edinburg and Harlingen.
Dr. Guadarrama received her Bachelor of Arts in Communication-Journalism with a concentration in Advertising and Public Relations from The University of Texas Pan American, however, after an early admission program, pursued her dream of being a doctor.
Since receiving her Doctor of Medicine from The University of Texas Health Science Center in San Antonio, Dr. Guadarrama has committed her free time to educating the community on psychiatric issues facing children and adolescents, including serving as keynote speaker for the Edinburg CISD Leadership Academy and the "Parenting Your Cyber Teen" presentation hosted by FuturoRGV, McAllen ISD, McAllen Police Department and CodeRGV. Just last year, Dr. Guadarrama took part in the Driscoll Health System Grand Rounds Lecture Series "COVID-19 Mental Health Impacts in the Pediatric Populations."
Dr. Guadarrama is also board certified in General Psychiatry and joins the experienced team of mental health professionals at the DHR Health Behavioral Hospital in Edinburg, Texas. She plans to focus on Attention-Deficit/Hyperactivity Disorder as part of her treatment of children, adolescents and young adults with behavioral disorders.
To schedule an appointment with Dr. Guadarrama, call (956) 362-4357 or visit www.dhrhealth.com .