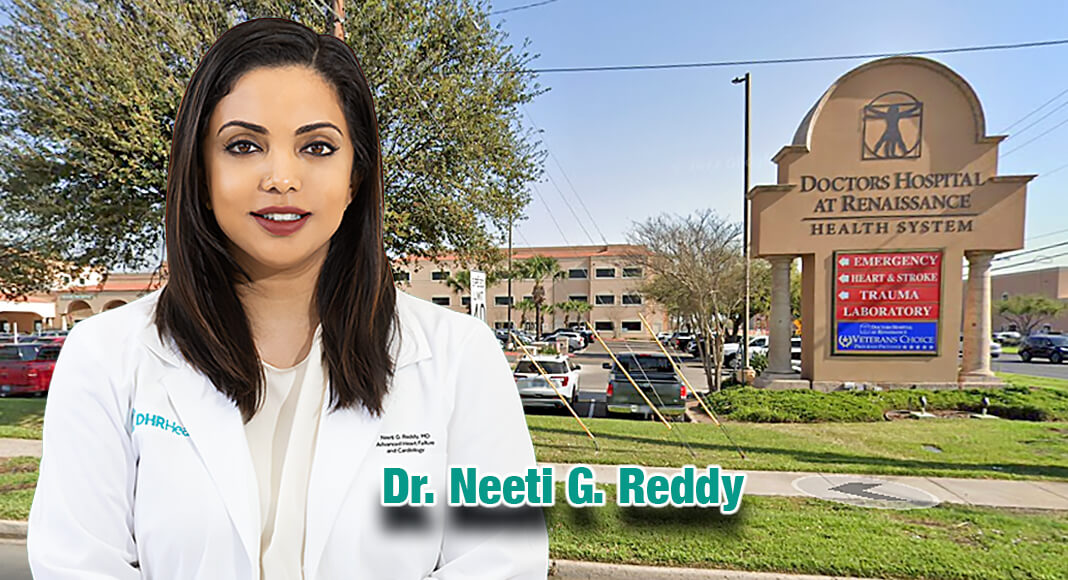 - Advertisement -

Mega Doctor News
EDINBURG, Texas – DHR Health is pleased to welcome Dr. Neeti G. Reddy to the DHR Health Heart Institute. Dr. Reddy brings a wealth of expertise to the Rio Grande Valley having recently worked at heart hospitals in the Houston area as an advanced heart failure cardiologist and medical director of the left ventricular assist device program.
Upon receiving a Bachelor of Arts and Bachelor of Science from the University of Texas at Austin, Reddy then began her medical schooling in 2009 at the University of Texas Health Science Center at Houston. In 2013, she began her residency in internal medicine at Baylor College of Medicine, followed by a fellowship in cardiovascular medicine, and finally, a fellowship in advanced heart failure and transplant cardiology at the University of Texas Southwestern Medical Center.
Dr. Reddy is board certified by the American Board of Cardiovascular Medicine, American Board of Echocardiography, American Board of Internal Medicine, and is a member of the American College of Cardiology.
"Patient-centered care is the cornerstone of my practice, and my goal is to engage the patient and help them take ownership of their disease process," said Dr. Reddy.
Aside from her accomplishments in the medical field, Dr. Reddy is also committed to volunteering her time to assist communities in need. In 2017, she served as a medical volunteer in a refugee staging area during Hurricane Harvey in the Houston area, providing triage, medical assessments, and stabilization for those affected by the floodwaters.