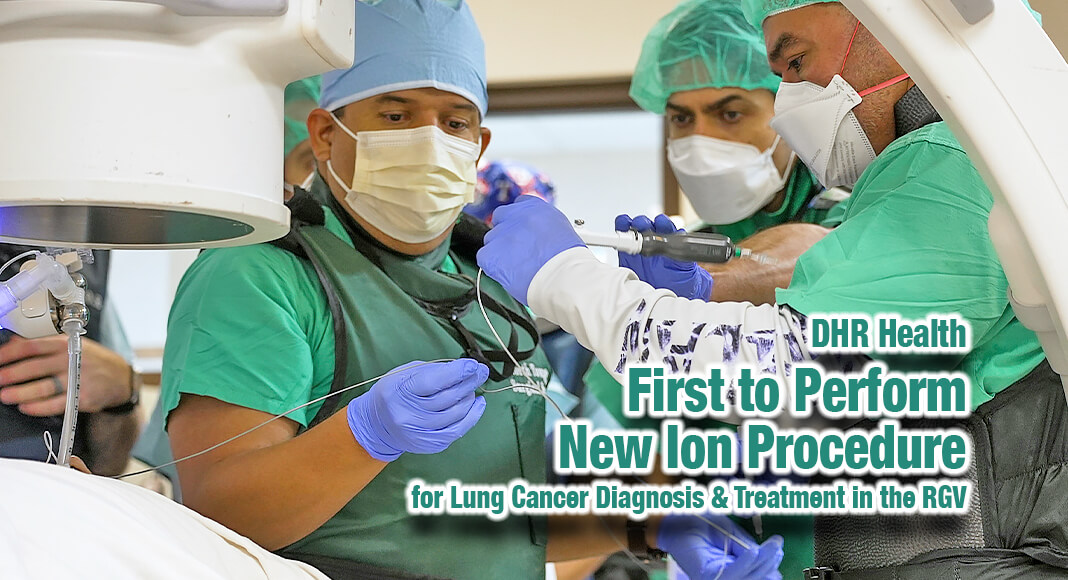 Mega Doctor News
- Advertisement -

EDINBURG, TEXAS: As part of its commitment to providing healthcare using state-of-the-art technology, DHR Health is proud to announce that it is the first healthcare system in the Rio Grande Valley to offer Ion, a minimally invasive robotic-assisted bronchoscopy procedure. The first procedures were performed Tuesday at DHR's Health hub location in Edinburg with great success. DHR Health Physicians, Dr. Federico Vallejo, Dr. Juan Pablo Sarmiento, and Dr. Daniel Martinez are performing the Ion, robotic-assisted bronchoscopy procedures.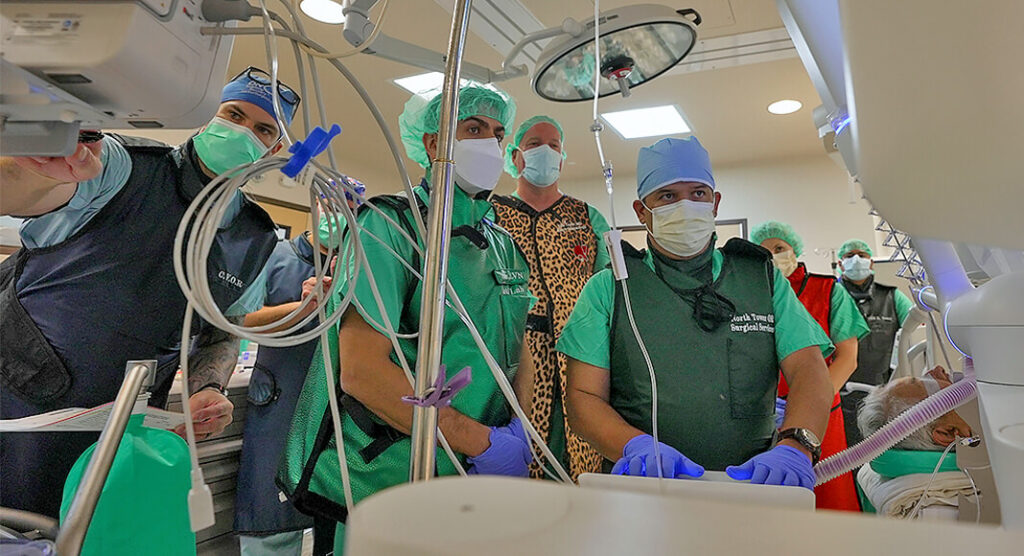 Ion employs the use of an ultra-thin, highly maneuverable robotic catheter to reach parts of the lung that were not previously reachable through a standard biopsy. Ion also makes it possible to detect and then remove lesions in small areas of the lung that were previously inaccessible except by invasive surgery. The technology allows access to all lung nodules for more precise biopsies and jumpstarts the diagnosis and treatment of lung cancer.
"Imagine the lung as a branching tree, with each segment representing a branch," explains Dr. Federico Vallejo, a DHR Health Pulmonary Critical Care Specialist. "In the past, our ability to explore these segments was restricted to a very limited area. However, with Ion, a robotic-assisted bronchoscopy procedure, we can now reach the entirety of the lung, with a yield of diagnosis of over 90%, with a low risk of complications. The technique allows us to detect lung cancer in its earliest stages, where the survival rate is high. It is a game changer for our region."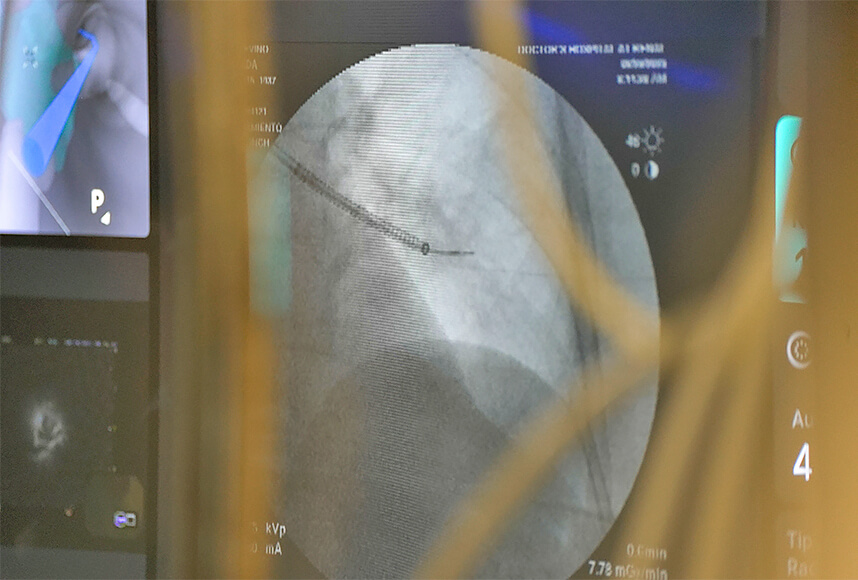 DHR Senior Executive Vice President, Marissa Castañeda said "We are proud to offer a cutting-edge solution that brings hope to those affected by lung cancer."
If you are concerned about your risk of lung cancer, Dr. Vallejo urges you to talk to your doctor or healthcare specialist today. Based on certain risk factors, including smoking history, you may be eligible for a live-saving CT screening for lung cancer.
"Screening for lung cancer is key since we have a better way to detect and treat lung cancer with Ion," added Dr. Vallejo. DHR Health offers lung cancer screenings at six convenient locations throughout McAllen, Edinburg, Mission, and Weslaco. Interested individuals can call the DHR Lung Nodule Clinic at (956) 362-LUNG to learn more about the exam and to find out if they meet the qualifying criteria. Additionally, physicians and healthcare specialists can schedule their patients for a Low Dose CT Lung Screening by calling the Lung Cancer Screening Patient Navigator at (956) 362-7543.