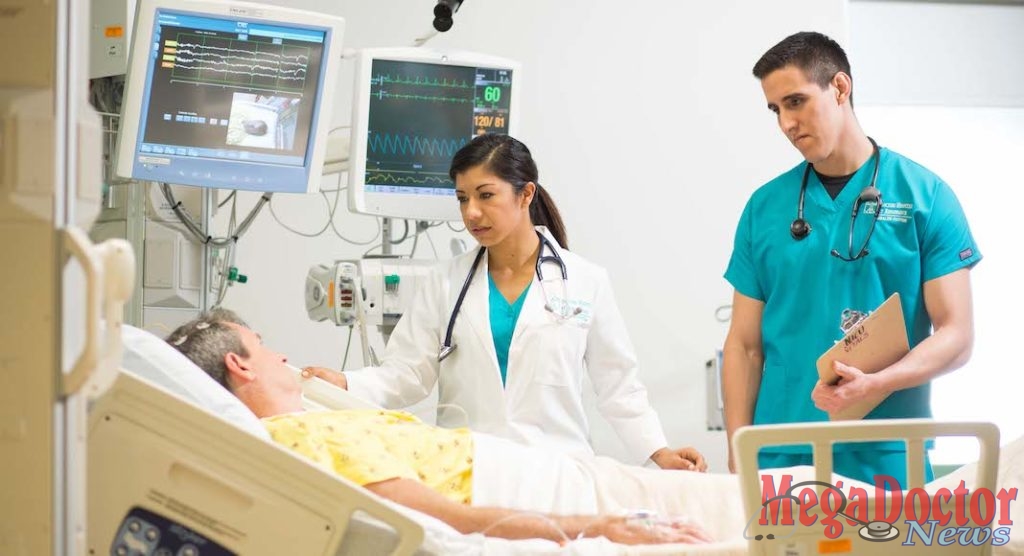 Mega Doctor News
- Advertisement -

Edinburg, TX— DHR Health is now a part of the National Institutes of Health (NIH) Stroke Trials Network, also known as StrokeNet.
The NIH StrokeNet was initiated in 2013 and is composed of 27 Regional Stroke Centers in the USA. This is a national research network coordinated by the University of Cincinnati and the Medical University of South Carolina with funding from the National Institute of Neurological Disorders and Stroke. It provides multidisciplinary infrastructure to conduct clinical research while advancing new treatments for acute stroke, stroke prevention, and recovery and rehabilitation of patients who have suffered a stroke. This system aims to streamline stroke research by establishing centralized administrative processes, reducing the time and costs of clinical trials, and maintaining a comprehensive data-sharing system. Also, NIH StrokeNet offers an educational platform for physicians and clinical trial coordinators.
"DHR Health is now part of the Gulf Regional Area Stroke Programs and Oklahoma (GRASP-OK) Consortium, a collaborative research effort between sites in Texas, Louisiana, and Oklahoma," said Sohail Rao, President, and CEO, DHR Health Institute for Research and Development. "This affiliation will allow DHR Health to participate in clinical trials with the ultimate goal of developing innovative interventions and new knowledge in the treatment, prevention, and recovery of patients after stroke."
"Stroke is a leading cause of death and disability in the U.S. and it is a particularly prevalent problem in the Rio Grande Valley's population. Advancing cutting-edge stroke research will help to reduce the incidence of stroke and mitigate the burden of its debilitating consequences," states Dr. Patricia Fernandez, Neurointerventional Radiologist, and Clinical Research Scientist. Therefore, DHR Health's participation in the NIH StrokeNet will have a significant long-term impact on improving the status of the healthcare offer to our community and it will enhance the quality of life in our community."
"Hispanics are at a higher risk of having a stroke at a much younger age than non-Hispanics and they are often underrepresented in stroke research, so we are very pleased that DHR Health is now a part of GRASP-OK," said Sean I. Savitz, MD, principal investigator of the regional StrokeNet center and director of the Institute for Stroke and Cerebrovascular Disease at UTHealth in Houston.
To become part of StrokeNet, DHR Health Neuroscience Institute demonstrated not only significant experience and expertise in providing high-quality stroke care but also the ability to successfully conduct clinical research focused on underrepresented populations. DHR Health Neuroscience Institute is the first and only Comprehensive Stroke Center certified by the Joint Commission in the Rio Grande Valley region and it provides to the local community the full spectrum of specialty services involved with stroke care including, emergency medicine, neurosurgery, interventional neuroradiology, vascular neurology, neuro-critical care, neuroimaging, stroke rehabilitation, and pediatric neurology.