Inpatient Rehabilitation Hospital is the only dual accredited facility in the Rio Grande Valley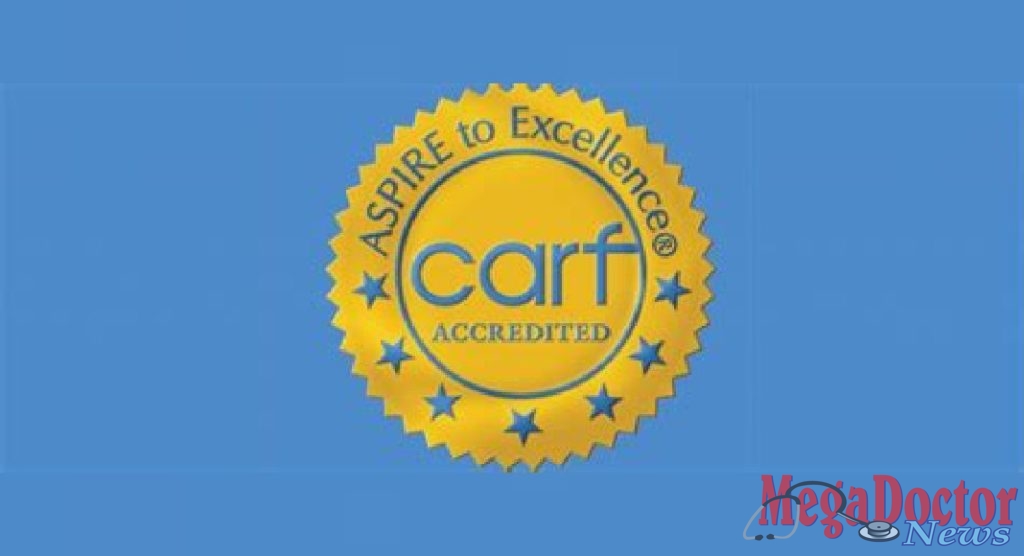 Mega Doctor NEWS

Edinburg, TX — The Commission on Accreditation of Rehabilitation Facilities (CARF) International has renewed the accreditation of DHR Health Rehabilitation Hospital for a three-year cycle. The accreditation covers the inpatient medical rehabilitation programs including Adult, Children and Adolescents, Stroke Specialty, Spinal Cord Injury, and Amputee Specialty Program. This recognition makes the facility the only dual accredited inpatient rehabilitation hospital in the Rio Grande Valley. The DHR Health Rehabilitation Hospital is accredited by both The Joint Commission and CARF. The first CARF accreditation was received in 2013 for Adult, Children and Adolescents and Stroke Specialty. Recently, the Rehabilitation Hospital received the renewal accreditation and recognition on two additional services: Spinal Cord Injury Specialty and Amputee Specialty Programs.
"DHR Health strives to provide continuous quality improvement, stated Dr. Saroja Viswamitra, Medical Director at the DHR Health Rehabilitation Hospital. "During a CARF survey, our rehab nursing and therapy staff are evaluated on their performance outcomes compared to best practice standards. This accreditation is proof that our team is committed to patient-focused care with demonstrated results."
The CARF designation represents the preeminent level of accreditation that can be given to an inpatient rehabilitation organization and shows the entire hospital team's substantial conformance to the CARF standards. An organization receiving a Three-Year Accreditation has put itself through a rigorous peer review process. It has demonstrated to a group of surveyors during an on-site visit its commitment to offering programs and services that are measurable, accountable, and of the uppermost quality.
"There is no 'I' in 'Team', this accreditation is attributed to the Inpatient Rehabilitation Hospital team coming together to demonstrate the highest level of patient care," said Dr. Viswamitra.  
Located at the DHR Health (DHR) campus, DHR Health Rehabilitation Hospital has the most innovative rehabilitation services offered in the Rio Grande Valley. The Ekso GT™ robotic exoskeleton is the latest enhanced rehabilitation service offered at the facility. DHR Health is the only Ekso Bionics Center of Excellence in the state of Texas and is 1 of 6 in the nation. The Ekso GT™ robotic exoskeleton is designed for patients who have suffered from a stroke or spinal cord injury and helps the patient become mobile at an earlier stage in their recovery. This type of therapy is shown to improve balance, cadence and the overall number of steps taken by patients. DHR Health Rehabilitation Hospital has two (2) exoskeletons to provide their patient's with best practice therapies and is currently a Beta test site for Ekso UE, an upper body exoskeleton that enhances range of motion for a patient's arms.
DHR Health Rehabilitation Hospital is always looking for ways to offer the most advanced technology services as a solution to amplify a patient's recovery process. The Inpatient Rehabilitation Hospital is the only rehab in the Rio Grande Valley that offers FEES (Flexible Endoscopic Evaluation of Swallowing) performed by Speech Language Pathologists. Additionally, the hospital provides Certified Neurologic Music Therapy and Pet Therapy Certified by Pet Partners. Recognizing that care goes beyond discharge from the hospital, the rehabilitation hospital offers five (5) diagnosis specific support groups including Peer mentors for SCI (Spinal Cord Injury) & Amputee Patients.
"We take pride in our services and achievements, but more importantly, the DHR Health Rehabilitation Team is proud of each of our patients when they walk out of our hospital doors," said Maritza Padilla, BSN, RN, CRRN, DHR Health Assistant Chief Nursing Officer and Vice-President at the DHR Health Rehabilitation Hospital. "We are determined to provide our patients with the best possible care so they can be as independent as possible. This accreditation reflects our accomplishment of serving our patients with a clinical distinction of the highest standards."
CARF is an independent, nonprofit accrediting body whose mission is to promote the quality, value, and optimal outcomes of services through a consultative accreditation process and continuous improvement services that center on enhancing the lives of the persons served. Founded in 1966 as the Commission on Accreditation of Rehabilitation Facilities, and now known as CARF International, the accrediting body establishes consumer-focused standards to help organizations measure and improve the quality of their programs and services. For more information about the accreditation process, please visit the CARF website at www.carf.org.
For additional information about the CARF designation or the services offered, contact the DHR Health Rehabilitation Hospital at (956) 362-3550.