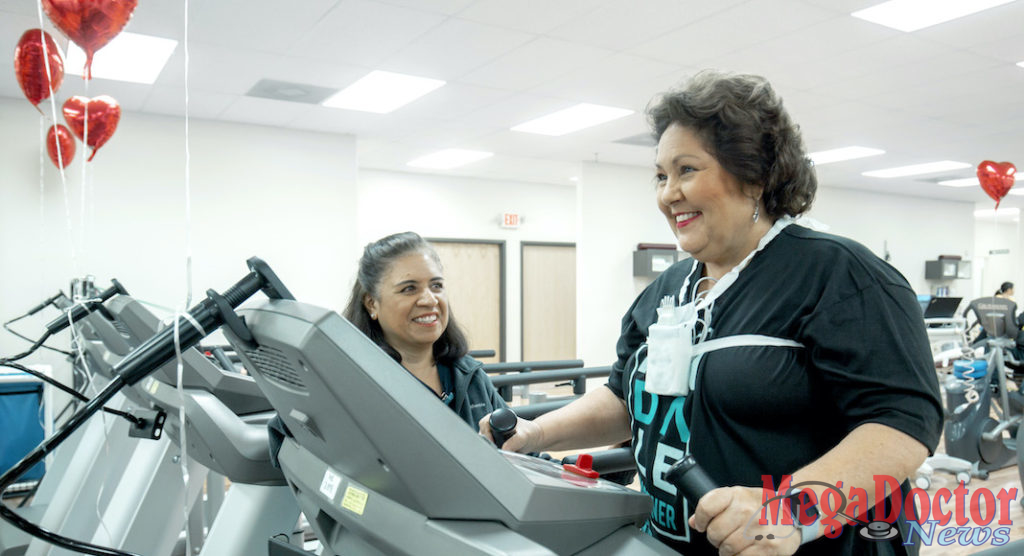 Mega Doctor NEWS
Edinburg, TX – The DHR Health Therapy Institute, which houses the only Cardiac Rehabilitation Center in the Rio Grande Valley, celebrates Cardiac Rehabilitation Week February 9 -15, 2020.  Cardiac Rehabilitation Week recognizes the crucial role of cardiac rehabilitation in reducing the potentially devastating effects of heart disease and improving the quality of life for patients and their families. 
The DHR Health Therapy Institute is part of a continuum of care that also includes the DHR Health Heart Institute, the largest most comprehensive cardiology team in the RGV that provides this institute Phase II cardiac rehabilitation for patients who have recently suffered a heart attack, have congestive heart failure or have had a surgical cardiac procedure.  The goals of cardiac rehabilitation are to improve long term outcomes, reduce the risk of serious complications and prevent secondary cardiac events.  The program includes medically supervised exercise, nutritional counseling, psychosocial counseling, lifestyle modification, and risk factor management.  
Cardiac Rehabilitation Week, initiated by the American Association of Cardiovascular and Pulmonary Rehabilitation (AACVPR), coincides with both Valentine's Day and American Heart Month in an effort to draw greater national attention to heart health. This year's theme, "For the Heart, From the Heart," honors the patients, families and healthcare professionals who are dedicated to cardiac rehabilitation as a vehicle for a healthy lifestyle.
The community is encouraged to tour the DHR Health Cardiac Rehabilitation Institute located at 5521 Doctors Drive in Edinburg, Texas. Those scheduled to tour will receive a DHR Health insulated tote bag while supplies last.
For more information about cardiac rehabilitation or to schedule your tour, please call (956) 362-6627.