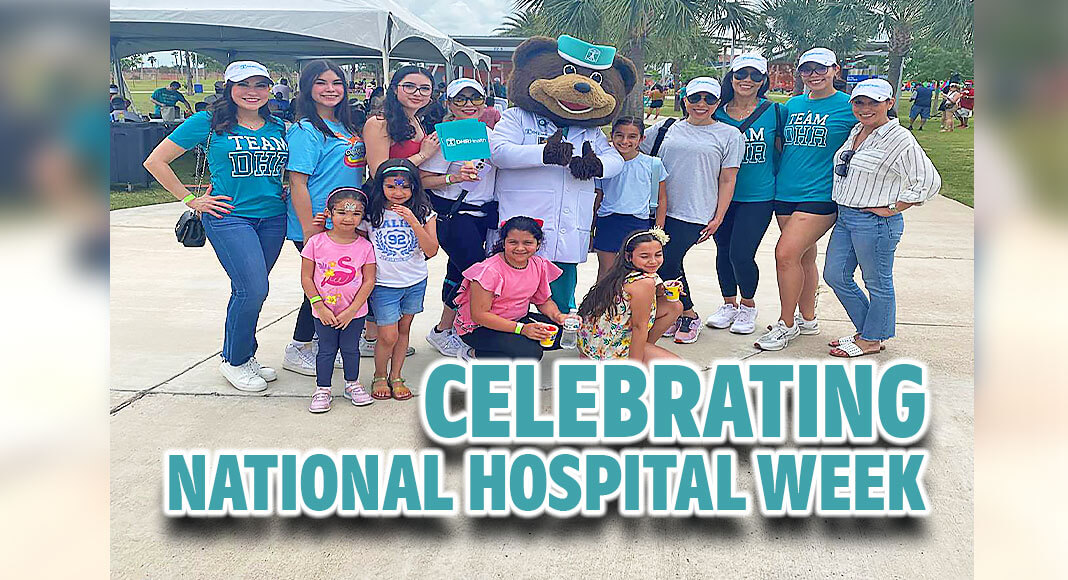 Mega Doctor News
- Advertisement -

DHR Health capped "National Hospital Week" with an unforgettable event for its staff and their families held at H-E-B Park.
Hospital Week, recognized this year from May 7th to May 13th, is a nationally-observed opportunity to recognize hospitals, health systems, and healthcare workers.
The National Hospital Week-Family Event, organized by the DHR Health Employee Engagement Department, served as one such chance for DHR Health to honor the dedication and contributions of its over 6,000 employees in providing exceptional healthcare services to the Rio Grande Valley.
"National Hospital Week is an opportunity for us to express our heartfelt appreciation to our employees, who play an essential role in our shared mission of promoting the well-being of those we serve with a commitment to excellence in every patient encounter," said DHR Health CEO Manish Singh. "Every person in their respective role at DHR Health plays an essential part in our shared mission, which is to the well-being of those we serve with a commitment to excellence: every patient, every encounter, and every time."
The DHR Health Employee Engagement Department, led by Courtney Hance, has coordinated the National Hospital Week-Family Event since 2014. "As a hospital, we recognize the sacrifices our employees make, often spending long hours away from their own families to help those who need it the most," Hance shared. "This family event allows our employees to enjoy quality time with their loved ones in a safe, fun-filled environment."
Originally set for May 13th, the event was rescheduled to May 20th due to inclement weather. But this didn't make the event any less special. H-E-B Park was abuzz with music provided by a live DJ. Door prizes added to the excitement, and fortunate attendees got a chance to test their luck in the Lone Star National Bank Money Machine.
Attendees were treated to complimentary food, snacks, and soft drinks. A photo booth allowed families to capture their memorable moments. Children were treated to a face-painting station, kiddy train, and thrilling fun zone, featuring a bungee trampoline, bounce houses, turbo tubs, a mechanical bull, a rock wall, and an obstacle course. Adding to their delight, the DHR Health Mascot, Dr. Ted E. Bear, made a special appearance, spreading joy to attendees of all ages.
- Advertisement -

"This event serves as a reminder that, together as a team, we shape the future of healthcare and make a positive difference in the lives of the people we serve," said Marissa Castañeda, DHR Health Senior Executive Vice President. "As an organization, we will continue to serve and provide the best health care services for our patients," Castañeda added.
DHR Health continues to prioritize employee engagement and recognizes the integral role their work plays in delivering exceptional care to the community.