Order Phone number below of all the stores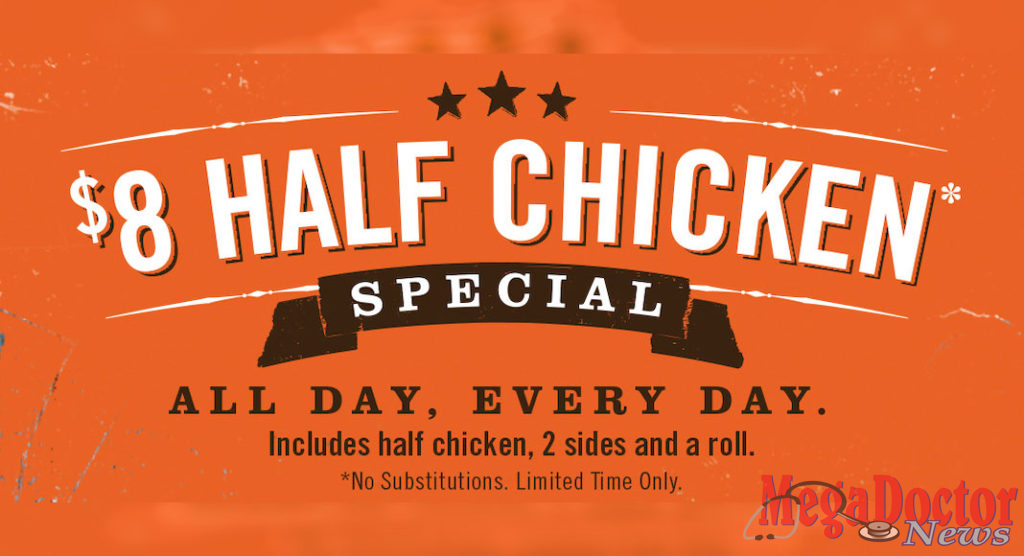 Mega Doctor News
We encourage you to support local merchants. During these times of need, we can rise as a community and help each other out.
Cowboy Chicken
3400 W Expressway 83 Bldg 100, Ste 100 McAllen, TX, 78501 ☎️ (956) 429-3999
1020 W. Nolana Ave. McAllen, TX, 78504 ☎️ (956) 686-7777
$8 Half Chicken Special
All day, every day
Includes half chicken, 2 sides and a roll.
Yeah, you read that right.
- Advertisement -

For a limited time, enjoy a half-chicken meal for only $8!* All day. Every day. Woodfire roasted, all-natural chicken served with your choice of 2 sides and a roll. Available for Pronto Pickup, Curbside Service, and Delivery (free on orders over $15).
We make it easy to stay contact-free with online ordering and mobile pay and contact-free delivery. Download today and EARN $5 to use on your next visit, plus you'll receive an APP EXCLUSIVE offer available through 4/30!
Download on the App Store and Google Play.
---
If you are the owner or the manager of a restaurant, we would like to help you promote your curbside specials. FREE of charge. Just send us the information to info@tbbmega.com