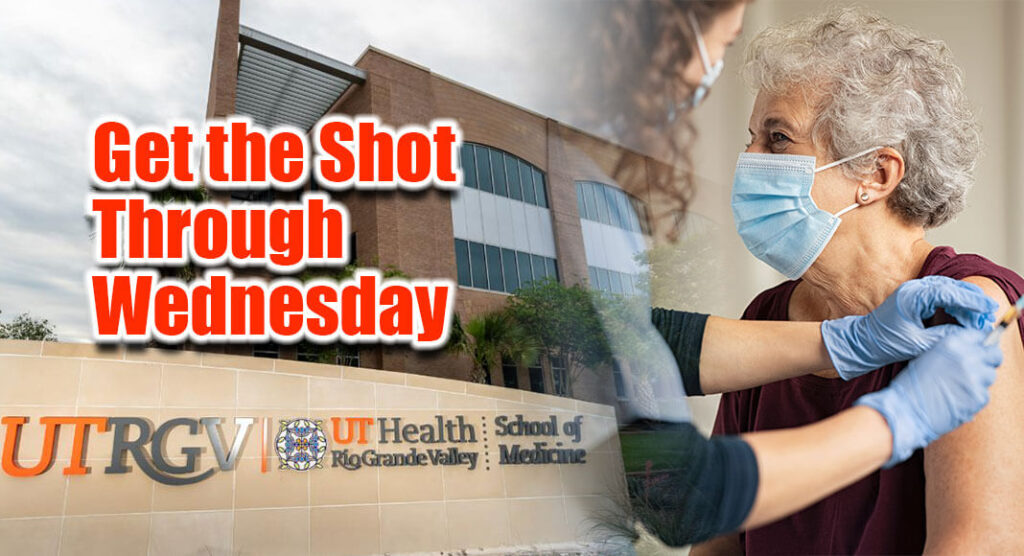 Mega Doctor News
- Advertisement -

RIO GRANDE VALLEY, Texas – UT Health RGV is now offering COVID-19 boosters (Pfizer-BioNTech and Moderna) to anyone ages 18 and older.
All fully vaccinated people aged 18+ can get a booster at least 6 months after their second dose of Pfizer or Moderna or at least 2 months after initial dose of Johnson & Johnson.
Community members aged 5+ can get vaccinated at the following locations:
EDINBURG
Tuesday, Nov. 30, 1-6 p.m.
HARLINGEN
Wednesday, Dec. 1, 1-6 p.m.
- Advertisement -

MISSION
Wednesday, Dec. 1, 1-6 p.m.
V Express Care by UT Health RGV (at H-E-B plus!), located at 2409 East Expressway 83. (By appointment only – call for available dates and times at 956-296-2935.
FOR PARENTS AND GUARDIANS OF CHILDREN AGED 5-11
You willreceive a call from 1-833-888-2268 (1-833-UTVACN8 ) upon scheduling your child's appointment. Please save this phone number .
This lower-dose Pfizer vaccine is the only COVID-19 vaccine to be authorized and recommended for use in children aged 5-11 years and should be administered as a two-dose series, three weeks apart — just as it is for people aged 12 and up.
Appointments for patient's second dose will be scheduled on-site.
All children under age 18 must be accompanied by a parent or guardian.
To make an appointment, log onto uthealth.org/vaccine or call 1-833-UTRGVMD.