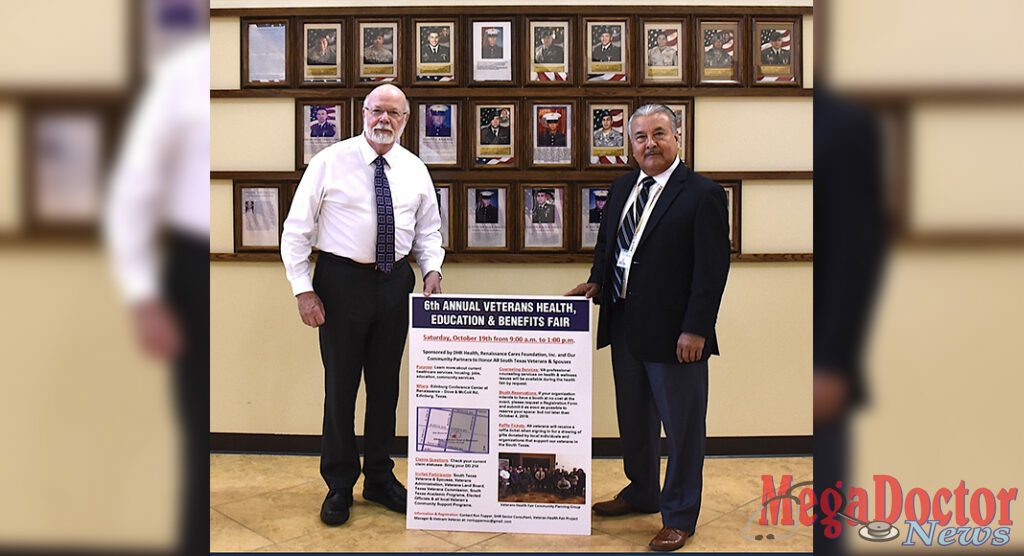 Mega Doctor NEWS
Commissioners Court unanimously approved a Memorandum of Understanding between the county's Veterans Service Office and Doctor's Hospital at Renaissance to bring the 6th Annual Doctors Hospital at Renaissance Veterans Health Education & Benefits Fair to the community.
"We are pleased to host this event along with the county and our other partners as we share a common goal of educating the community about access to health care and other available resources that the citizens of the county, specifically veterans, will benefit from," said DHR Senior Consultant and Vietnam Veteran Ron Tupper.
The event will take place on Saturday, Oct. 19, from 9 a.m. – 1 p.m. at the Edinburg Conference Center at Renaissance located at 118 Paseo Del Prado in Edinburg.
"Hidalgo County Veterans Service Office, Hidalgo County Community Service Agency, and the Hidalgo County Health and Human Services, plus other county departments and outside agencies, will all be participating by providing educational information and resources such as counseling services and screenings," said Veterans Service Officer Felix Rodriguez.
For more information email rontuppermsc@gmail.com