27th annual event includes education credits for doctors, healthcare providers April 26-27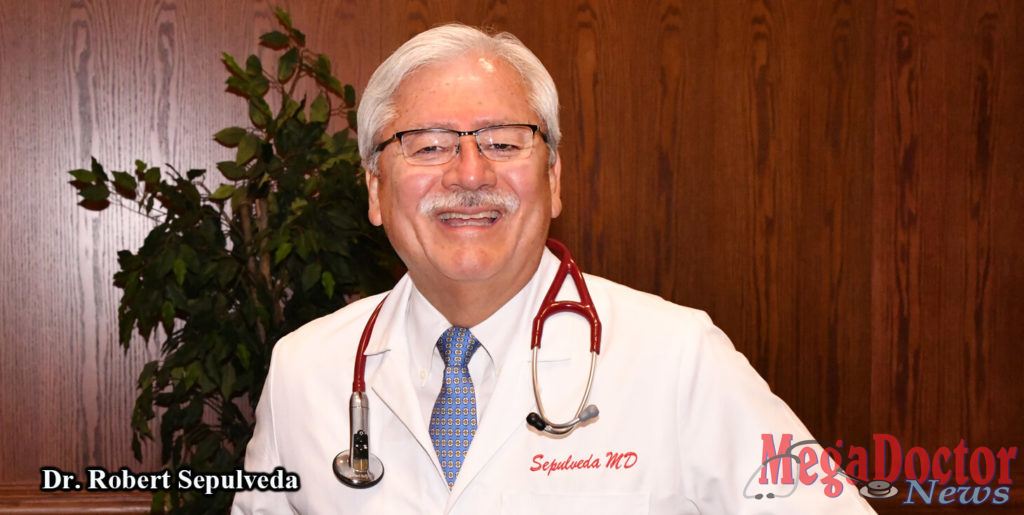 Mega Doctor News
South Padre Island – A conference for Rio Grande Valley physicians, nurse practitioners, physician assistants, nurses, pharmacists, and medical students will celebrate its 27th anniversary this April on South Padre Island, providing continuing medical education credits, including in medical ethics, for doctors and other healthcare professionals.
The 27th Annual Rio Grande Valley Medical Education Conference & Exposition will be held Friday, April 26 and Saturday, April 27 at the Isla Grand Beach Resort, 500 Padre Blvd., South Padre Island, TX 78597.
"We are very excited to offer an exciting line-up of speakers from across the Valley and the state of Texas who will update our physicians and healthcare professionals on the treatment of problems frequently encountered, but which can be difficult or confusing in practice," said Dr. Robert Sepulveda, chairman of the conference.
"This year's conference will be particularly convenient in allowing physicians and other healthcare professionals in Hidalgo and Cameron Counties to obtain the education credits they need in one jam-packed weekend – while also enjoying a beautiful weekend at the Island," Dr. Sepulveda added.
Speakers for the conference will include the following:
Patricia Sulak, MD: "Hormone Therapy" and "Healthcare Professional BURNOUT: The Cause and the Cure"
Annabelle Lopez, MD, "Obstetrical Hemorrhage"
Michael DeCandia, MD, "Wound Care: A Radiologist's Perspective"
Ricardo Abreu, MD, FCCP, FAASM, "Point-of-Care Ultrasound for the Critically-Ill"
Michael Sander, MD, "Pre-operative Imaging versus Intra-operative Findings: Case-Based Discussion"
Carissia Calvo-Strube, MD, "Breast Masses"
Mario Gomez, MD, FCCP, "Pneumonia: Newest Guidelines and Treatment Strategies"
Carlos Morales MD, FACC, FSCAI, "The ECG in Coronary Artery Disease"
Veronica Piziak, MD, PHD, FACP, "What's Happening in Osteoporosis?", "Incorporating New Medications for Type 2 Diabetes into Your Practice,"and"Managing Obesity: Selecting Options for Your Patients"
Michael Evans, MD, "Management of Atrial Fibrillation Diagnosis"
Dr. Sepulveda said the conference committee would like to invite all Valley primary and specialty care physicians, pharmacists, physician assistants, nurse practitioners, medical students, nurses, and other interested health professionals.
"This year's conference is primarily designed for primary care physicians and medical practitioners in family medicine, internal medicine, pediatrics, obstetrics-gynecology, surgery, emergency medicine, and infectious diseases," Dr. Sepulveda said. "Once again this year, there is the added benefit of continuing nursing education credits available for Valley nurses."
The conference will kick off on Friday, April 26 with registration and a continental breakfast at 7 a.m., the first speaker at 8 a.m., and conclude at 4:45 p.m. that day. On Saturday, April 27, continental breakfast and registration will again begin at 7 a.m., with the first speaker at 8 a.m., and the conference concluding at 5 p.m.
The conference is presented by Knapp Medical Center, with sponsors including Kindred Hospice. To register for the conference, or for information on sponsorships and booth exhibit space at the conference, please call Mitty Reyna of the Knapp Education Department at (956) 969-5455 or e-mail MReyna2@PrimeHealthCare.com.
For information on discount hotel reservations at South Padre Island during the weekend of the conference, please contact the Isla Grand Beach Resort by April 15, at (800) 292-7704 (www.IslaGrand.com).
Additional information on the conference is also available online at www.KnappMed.org/CME-Conference.aspx.