- Advertisement -

Mega Doctor News
The Pharr City Commission and Pharr EMS Chief Danny Ramirez recognized Pharr EMS personnel for their recent outstanding performance and service to a patient going into labor.
Carolina Flores, Sam Contreras, Carlos Avendano, and Juan Salinas were recognized for their efforts in delivering a healthy baby girl as the ambulance made its way to the hospital. "It's important we recognize the strong work that they do," said Chief Ramirez. "It is rare that our personnel help with the assistance of delivering a baby and so we appreciate their efforts and the outstanding job they did," he added.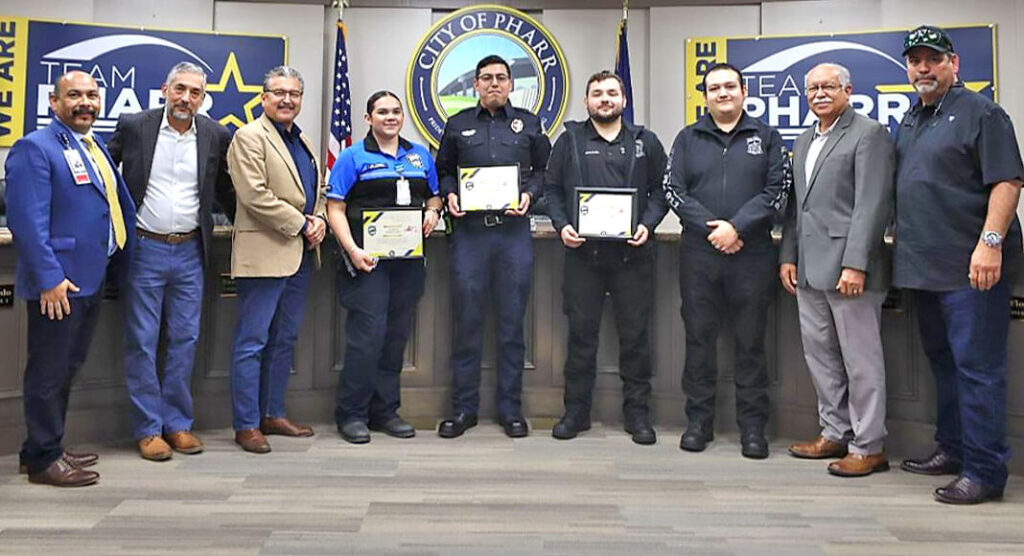 Chief Ramirez commended their work and presented each individual with a commendation certificate and a stork for their valiant public safety work. Chief Ramirez also showed a onesie that was made for the baby that said "Born in an Ambulance" and announced that the Pharr EMS team had also collected diapers and other items to give to the mother.