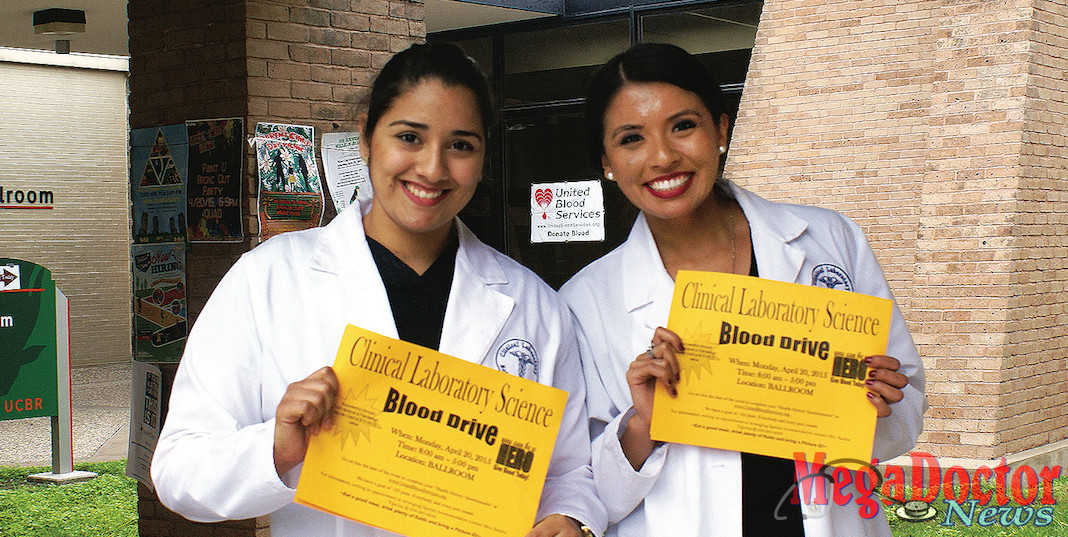 Mega Doctor News – 
- Advertisement -

By Gail Fagan,
RIO GRANDE VALLEY, TEXAS –2016 – Excelencia in Education, a nonprofit organization focused on the success of Latino students, has announced the selection of the UTRGV Clinical Laboratory Sciences (CLS) Program as one of 20 finalists for its national Examples of Excelencia awards.
This year's finalists were selected from among 190 programs from 33 states, Washington, D.C., and Puerto Rico, nominated in four categories: associate degree, bachelor's degree, graduate degree and community-based organization.
Sandra L. Tijerina, UTRGV associate professor and director of the CLS program, said being among the 20 finalists is a significant indicator.
"This recognition shows that our program is just as good other CLS programs across the country, and that our students are just as good as other students – we have had two students in recent years who have been the top scorers on the national certification exam. Placing in the finals also speaks to the dedication our faculty has toward supporting student success," she said.
Tijerina, MS, MLS (ASCP), SH, SBB (ASCP), is herself a graduate of the university's CLS program and its first Hispanic director.
The local CLS program, accredited by the National Accrediting Agency for Clinical Laboratory Sciences, has in its 40-year history produced 508 graduates, 418 of them Hispanic, and many first-generation college students. The majority of the program's graduates have remained in the Rio Grande Valley and many are serving in leadership roles at local healthcare facilities.
- Advertisement -

Its supportive program promotes academic excellence by providing peer and faculty mentoring and scholarship opportunities for disadvantaged students, as well as inclusion of family into the CLS student's academic career, which is integral to Hispanic student success, in particular.
With a mission to provide a quality educational experience that prepares clinical laboratory scientists to be leaders in a multicultural healthcare system, the program boasts numerous other accomplishments.
Since 2010, it has achieved a 93.5 percent first-time pass rate by its students on the national certification exams. Its success also is evidenced by a 100 percent retention rate and a 95 percent job placement rate for its 2015 cohort.
"All of this year's finalists have a proven track record of improving academic achievement for Latino students. We salute professionals who lead these programs for their commitment to student success," wrote Sarita E. Brown, Excelencia in Education president, in her announcement of the finalists.
By bringing national attention to effective programs like these, it is the goal of Examples of Excelencia to generate new energy to discover and implement innovations that serve Latino as well as nontraditional students and those already in the workforce who want to pursue further education.
An external selection committee of national experts will select one Example of Excelencia from each of the four nomination categories.
In addition to UTRGV, other finalists in the Baccalaureate Category are:
Bachelor of Social Work, St. Augustine College – Chicago.
Cumbres Teacher Preparation Program, University of Northern Colorado.
Joaquin Bustoz Math-Science Honors Program, Arizona State University.
Establishing Leadership In and Through Education (ELITE), Sam Houston State University.
The winners will be announced Sept. 21 on Capitol Hill in Washington, D.C. during the organization's 2016 Celebración de Excelencia.  MDN