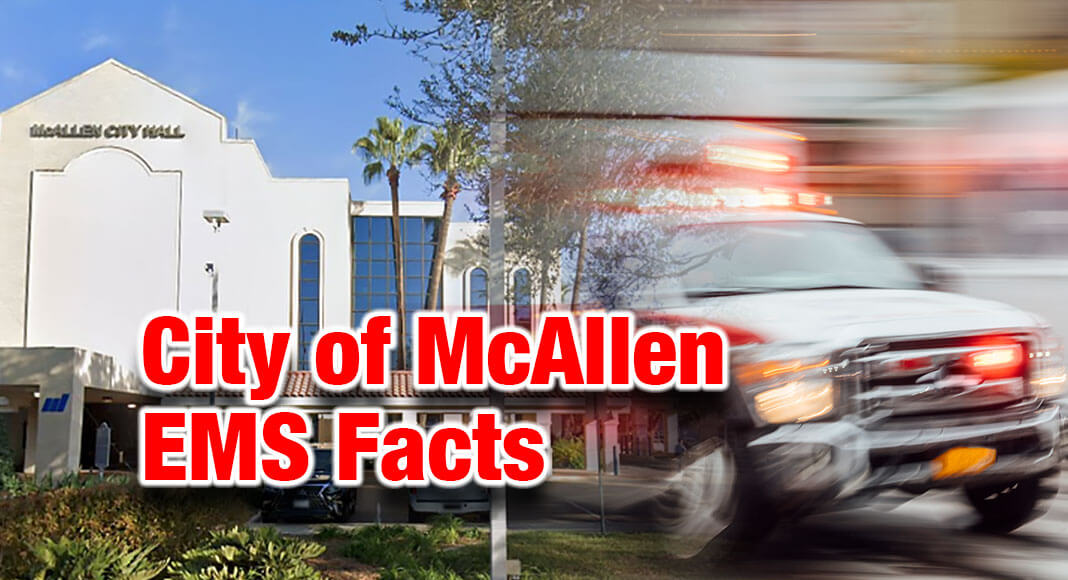 - Advertisement -

Mega Doctor News
Myth vs. Fact to help community understand ongoing situation
The City of McAllen wants to dispel any misunderstanding or confusion surrounding the state of current emergency medical services available in McAllen, as well as those EMS services that will be available in the future.
Myth: McAllen terminated the contract with MedCare EMS.
FACT:  MedCare EMS gave written notice to terminate the contract with McAllen when McAllen rejected their unjustified and unreasonable demand for $4.8 million dollars ($4,800,000.00) annually in City taxpayer money.
Myth: Lone Star Ambulance does not have relevant experience.
FACT: Lone Star Ambulance has an extensive track record of providing 911 and disaster relief nationwide since 2005, including in the Rio Grande Valley as recently as 2020.
Myth: McAllen's contract with Lone Star Ambulance was illegally signed.
FACT: McAllen's actions are both legal and essential. Emergency medical services, including ambulance services, are necessary to preserve and protect public health and safety, and McAllen is acting in compliance with the Texas Local Government Code. 
Myth:   MedCare EMS was providing quality service and only requested a reasonable subsidy. 
FACT:  MedCare EMS continuously failed to meet the performance standards contained in their contract, even by its own reporting methods. MedCare EMS demanded $4.8 million dollars ($4,800,000) annually in City taxpayer money and refused to provide a plan showing how the money would be spent to help MedCare meet the required performance metrics.
Myth: MedCare EMS operated for zero dollars or on a volunteer basis.
FACT:  MedCare EMS is a for-profit entity and billed patients, insurance companies, and governmental programs for its services. 
Myth: McAllen will lose local jobs.
- Advertisement -

FACT: Lone Star Ambulance is hiring from the local community for all positions.
Myth: McAllen will be without ambulance service.
FACT: Emergency medical services in McAllen will not be interrupted.
The safety and well-being of the McAllen community are of utmost priority to City of McAllen leaders. Residents can be assured that quality, uninterrupted EMS service will continue and remain in the city for now and in the future.