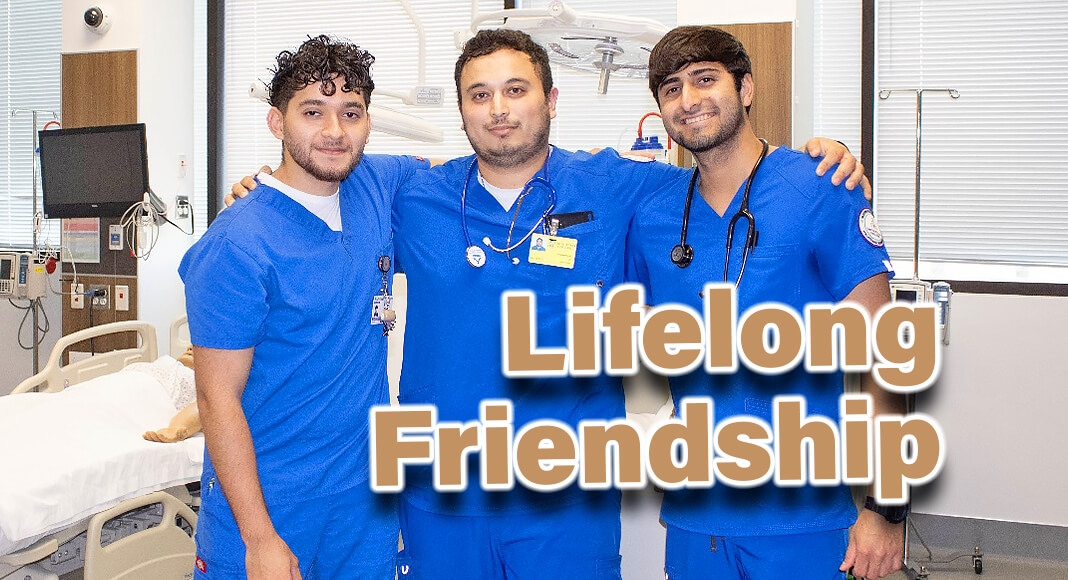 Mega Doctor News
- Advertisement -

BY Selene Rodriguez
South Texas College Students Servando Guzman, Jonathan Flores and Victor Robledo are now one step closer to their shared goal of becoming dedicated and compassionate nurses after graduating from STC's Vocational Nursing program, an accomplishment reached through shared studies, and mutual encouragement and support.
The three students were among 90 recently honored in a pinning ceremony, a nursing tradition that symbolizes the beginning of their professional career in health care.
"In the medical field teamwork is key, especially in nursing. This past year, we have gone through many challenges and sleepless nights studying together, but we have made it a priority to make the best out of it and help each other," said Guzman. "Nurses say that in nursing school you create lifelong relationships, I'm positive this is the case."
All three students met during the first weeks of the three-semester program in fall of 2022, all from different backgrounds, but ultimately with the same goal: be of service for the good of their community.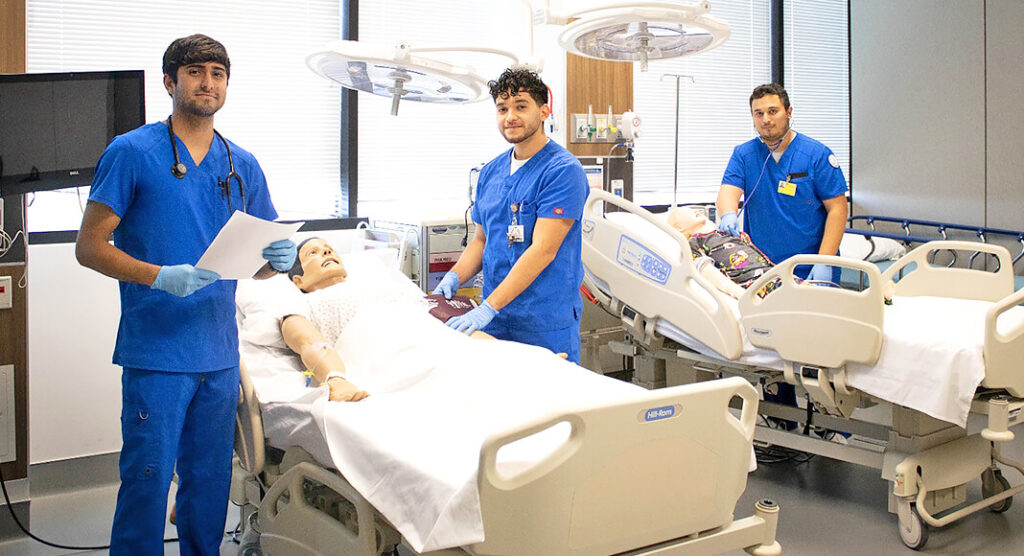 "After high school, I spent five years working at refineries but one day I decided to try something different, something that would be beneficial for other people," said Flores, 26. "I applied first to the Associate Degree in Nursing program but then decided to take a step back because I had no background in the medical field. Vocational Nursing gave me a second chance and now I feel ready, I've found my calling."
In contrast, Guzman, 25, dreamed of becoming a doctor while growing up and even explored the idea of studying to be a respiratory therapist, but it was his sister, an STC alumna, who inspired him to try nursing as a profession.
- Advertisement -

"I strongly believe that nurses are the backbone of health care because we're here for everybody," said Guzman. "As a nurse you get to be much closer to patients and care for them, I'm certain I made the right decision."
For Robledo, 20, the son of a nurse who graduates along his brother Kevin Robledo, losing a close relative to cancer at seven years old convinced him to choose a career where he could make a difference. Today his main goal is to become an oncology nurse.
"I remember being upset that I couldn't do anything about my relative's terminal illness. Since high school I knew I wanted to go for nursing," he said. "For me, STC was the best choice to pursue this career because of how close, reliable and affordable it is."
Robledo added that he's grateful to the college's unique resources, specifically the library services that provided him the tools to succeed in the program.
"They provided me with a laptop computer and a portable hotspot device, all very reliable tools that have helped me through this program," he shared. "Our instructors are also amazing, I really value their time and effort for us to be the best we can be, they go the extra mile for us to understand everything we need to know."
He added the college's state-of-the-art clinical simulation hospital has been a game-changer to help improve their skills and practice real-life scenarios and situations they later experienced in their clinical rotations.
Throughout the program, Guzman, Flores and Robledo have stuck together to remind each other of assignments, motivate each other and study for exams.
They are now preparing to take the National Council Licensure Exam for Practical Nurses (NCLEX-PN) in the next few weeks.
"Even our instructors have managed to keep us in the same classes and clinical groups," said Guzman. "Of course, we're being trained on how to be self-sufficient when taking care of patients, but it's a lot better when you have somebody to share this experience with."
All three students are planning to continue their academic journey to the Associate Degree in Nursing program in spring of 2024.
"Some people might say this is a female-dominated profession, but we stand here today proud of being male nurses and have something to add to the nursing community of the RGV. We want to help in any way we can." said Flores. "In the end, we all have the same goal, help our patients and the well-being of our community.'
STC's Vocational Nursing program is one of three pathways leading to the Associate Degree in Nursing; graduates can complete the degree in only more year. Other tracks are a traditional two-year program and a three-semester pathway for paramedics.
For more information on STC's Vocational Nursing or other Nursing and Allied Health programs, visit nah.southtexascollege.edu or call 956-872-3100.