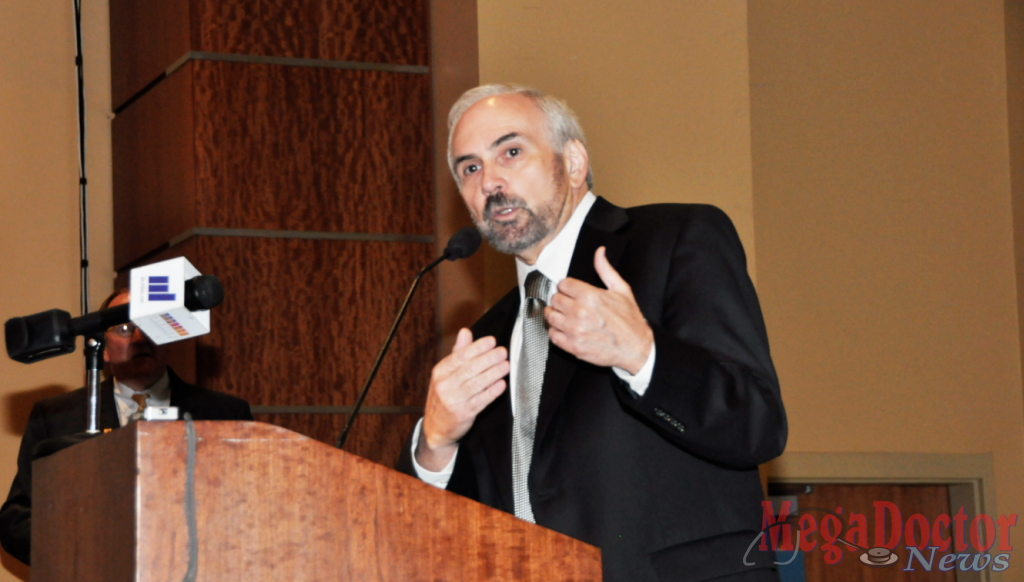 By Roberto Hugo Gonzalez
Mega Doctor News
Dr. Guy Bailey, the Founding President of The University of Texas Rio Grande Valley (UTRGV) has a plan to graduate the first medical class tuition free and with no debt.
He attended a reception provided by three local entities, the City of McAllen, the McAllen Economic Development Corp. and the McAllen Chamber of Commerce where numerous leaders from every corner of McAllen and the Rio Grande Valley were present.
During this reception Dr. Bailey said, "We would like for our first medical class to come in tuition free." He said, "We'd like for everybody who starts the first class of our medical school from the Valley to come in tuition free and graduate debt free."
He clearly said, "You understand the importance of that."
The attendees immediately applauded, his proposal resonated as a great and original idea. Where else can you go through medical school free of charge? The crowd stood puzzled because the proposal sounded unbelievable.
"I'm going to donate a scholarship myself and I may come and ask some of you as well but think about this, we are trying to help this first class of students, the ones that we have from the Valley graduate debt free and ready to go," he stated.
- Advertisement -

Dr. Bailey said, "If you look at the economic model with the support from the cities and the county. If we are able to get the state's support and we've already got some significant scholarship donations as well, and if we are able to get that scholarship running we'll have the support we need and at the same time we'll be able to have that class come in without having to pay tuition, without having to incur debt." People were already applauding at the idea however Dr. Bailey was not finished yet. He said, "It's real important. I think this sends a huge signal not just all across the Valley but all across the state." MDN