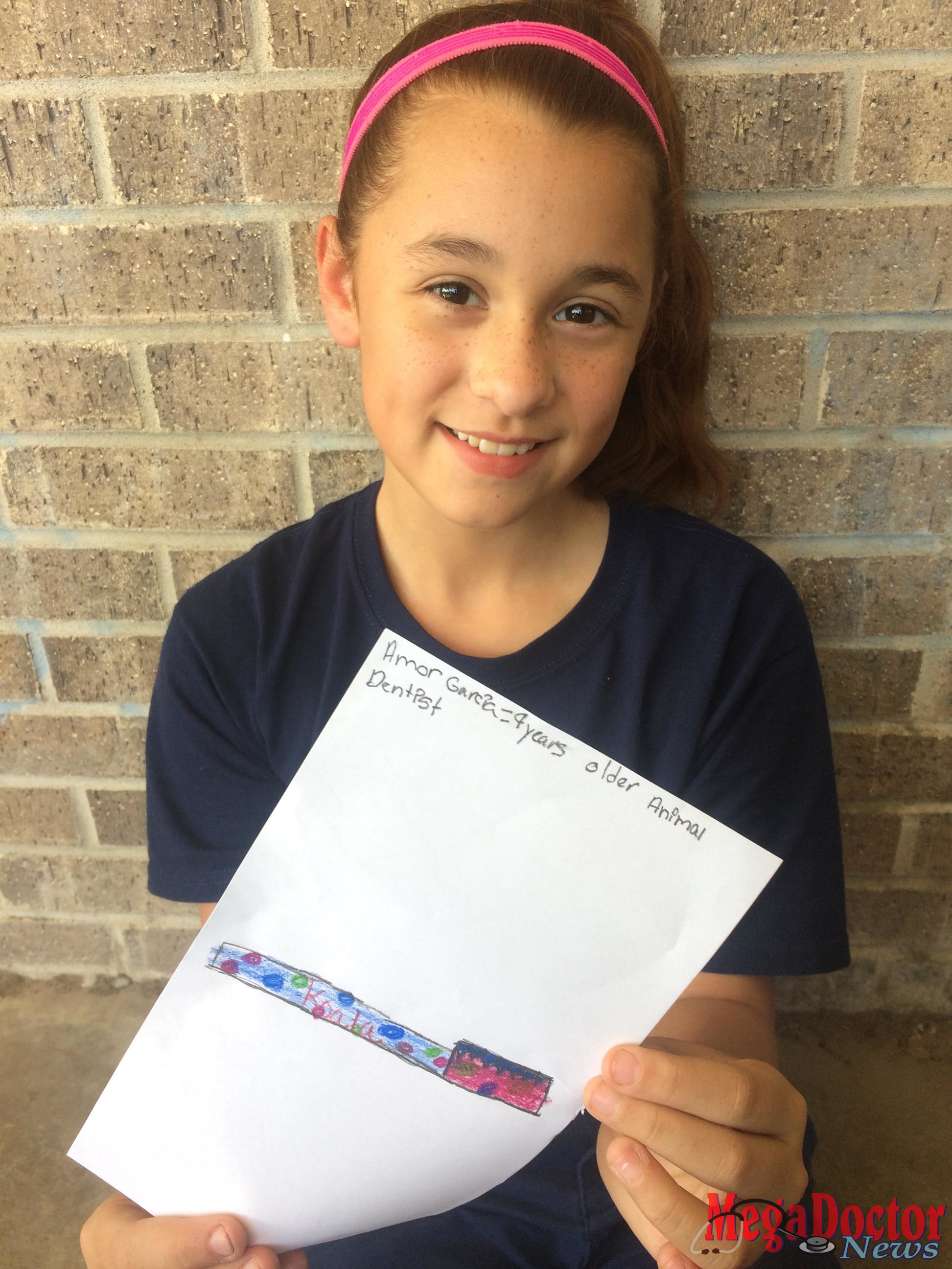 - Advertisement -

Mega Doctor News
(Edinburg, Texas) (April 24, 2017) Boys & Girls Clubs of Edinburg RGV, thanks to the generous support of Methodist Healthcare Ministries, is helping teach children how to brush their teeth and make healthy snack choices with the Cavity Free Zone program.
Club members at our Fountain Annex Unit are participating in the multiple-session curriculum that explores oral health and hygiene. The sessions feature games, rap sessions, digital imaging and exciting quizzes designed to teach young children how to take care of their teeth.
"A healthy mouth goes beyond having a nice smile—it plays an integral part in their overall good health and helps develop a child's self-esteem, ability to learn and concentrate," says Sabrina Walker Hernandez, Chief Executive Officer for Boys & Girls Clubs of Edinburg RGV.  "It is crucial to help kids understand the importance of good oral health through programs and activities like Cavity Free Zone."
Did you know that many popular snacks are packed with sweeteners that will leave kids' teeth coated in cavity-causing sugar. Even seemingly healthy options can contain high amounts of sugar. One serving of applesauce or raisins contains as much as six teaspoons of sugar—the same as an average candy bar.
This is why it's important that kids participate in these programs.  Here are some tips taught to help them protect their pearly whites:
Floss daily
Brush your teeth after each meal.
Pick low-sugar options like pretzels, cheese, crackers, pickles or nuts.
After snacking, drink a glass of water to help wash away the sugar and neutralize the acid. Alternatively, chewing sugar-free gum to stimulate saliva flow has the same effect.
Don't snack after you have brushed your teeth at night. Sugar that's on
your teeth when you go to bed will stay there until morning.
Limit your consumption of sugary drinks like juice and soda. When you do drink them, use a straw, which limits the sugary beverage's contact with teeth.
Since 1969, the Boys & Girls Club has played an integral role in the Edinburg community, providing daily programs and services to over 18,000 young people.  During the School year the Club is open Monday – Friday, 3:00 p.m.-8:00 p.m. and during the summer the hours are 7:30 a.m. – 5:30 p.m.
- Advertisement -

On all ECISD holidays and teachers work days the Legacy Center is open 7:30 am – 5:30 p.m.  The Club has moved its main site and administration to its new building the Legacy Center located at 702 Cullen Street (Rogers and 281). The Club offers programs that emphasize character and leadership development, education and career development, health and life skills, the arts, and sport, fitness and recreation. If you would like to learn more about our scheduled activities call 956.383.2582 or visit our websitewww.edinburgkids.com.
If you would like to make a contribution please contact Sabrina Walker-Hernandez, Chief Executive Officer at 956.383.2582 or email or you can text "CLUB" to 20222 to donate $5.00. A one-time donation of $5.00 will be added to your mobile phone bill or deducted from your prepaid balance.
Donor must be age 18+ and all donations must be authorized by the account holder (e.g. parents). By texting YES, the user agrees to the terms and conditions. All charges are billed by and payable to your mobile service provider.
Service is available on most carriers. Donations are collected for the benefit of the "BOYS & GIRLS CLUBS OF EDINBURG RGV" by the Mobile Giving Foundation and subject to the terms found at www.hmgf.org/t.
Message & Data Rates May Apply. You can unsubscribe at any time by texting STOP to short code "20222"; text HELP to "20222" for help or visit www.hmgf.org/t. Message and data rates may apply.
Boys & Girls Clubs of Edinburg Rio Grande Valley is a proud City of Edinburg partner and a United Way of South Texas Agency.