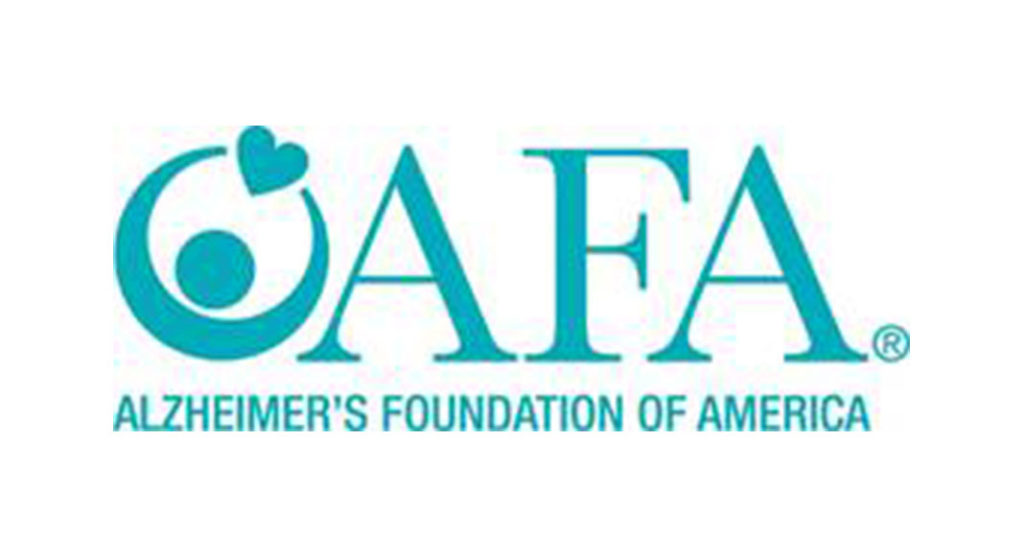 Mega Doctor News
NEW YORK – Alzheimer's Texas, an Austin-based nonprofit organization serving families affected by Alzheimer's disease has been named the national winner of the Alzheimer's Foundation of America's (AFA) 2020 Anne & Irving Brodsky Innovation Grant.  
The grant will fund their "Within 6 Feet: Building Social Booths with Alzheimer's in Mind" program, which is designed to facilitate safe, social interaction with loved ones in the midst of COVID-19. The funding will help pay for supplies, equipment and training for the design and construction of the social booths at rural memory care facilities throughout Central Texas. The goal of this program is to provide booths which will allow for safe, social interaction with loved ones, educate younger generations about the effects of Alzheimer's, and devote attention to rural memory care facilities. The booths will help improve overall quality of life for individuals living in these facilities in the midst of a modern crisis as we are impacted by the coronavirus.
"This grant is all about innovation; creating new programs that can improve the quality of life for individuals living with Alzheimer's disease and setting an example which others can follow. Alzheimer's Texas is addressing one of the most significant challenges created by the COVID-19 pandemic- being isolated and unable to spend time with loved ones. Congratulations to them on earning this award and being a leader to improve quality of life for individuals living with Alzheimer's disease during these unprecedented times," said Bert E. Brodsky, AFA's Founder and Board Chair. The grant is named in honor of Mr. Brodsky's parents.
"We are proud to award this grant to Alzheimer's Texas for implementing such a worthwhile project that will tremendously benefit many local citizens," said Charles J. Fuschillo, Jr., AFA's President & CEO. "At a time when we are impacted by the coronavirus and many seniors, particularly those living with Alzheimer's, are isolated, these stations will help combat isolation and keep individuals socially engaged, which is vitally important in maintain brain health."
Local high school and community college architectural students, who are part of a student mentorship program, will build six-foot social visitation stations which will allow family members to visit and communicate with residents in memory care centers and assisted living facilities, thus helping combat isolation. The booths will primarily be located outside and will be wheelchair accessible. They will also have at least one façade with visibility materials to allow communication.
Alzheimer's Texas was determined to provide safe and healthy spaces for families to interact. Catherine Campbell, Executive Director of Alzheimer's Texas, said, "We wanted to reimagine how we provided help and support. This project was an opportunity to collaborate with our local community and provide possibilities to connect with loved ones in an impactful and immediate way. This is our love letter to individuals with Alzheimer's, their families and caregivers; you are not alone, you have a village surrounding you that is adamant about solving complex problems to enhance quality of life. We are grateful to Alzheimer's Foundation of America, Chuck Fuschillo and the Brodsky family for granting us the ability to not only embrace innovation but also build what we all need most during this time – human connection."
Alzheimer's Texas partnered with AIA Austin Chapter, who submitted the project to Austin Design week, to facilitate opportunities for design professionals. They are also working with Workforce Solutions Capital Area who agreed, thanks to generous corporate support from Texas Mutual, to provide pay to the student designers.
The annual grant, initiated in 2005, awards $25,000 to an outstanding nonprofit member organization to help fund an innovative program that improves the lives of individuals with Alzheimer's disease or other related illnesses, and their families. The program must demonstrate creativity and uniqueness, greatest need, and replication potential.
For more information about the programs and services, AFA provides to families affected by Alzheimer's disease, visit www.alzfdn.org or call AFA's Helpline at 866-232-8484, seven days a week.