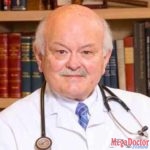 Mega Doctor News
- Advertisement -

SAN ANTONIO — Texas Medical Association (TMA) installed a self-proclaimed "old country doc" from Athens, Texas, as president of America's largest state medical society. Douglas W. Curran, MD, an east Texas family physician, took the reins during TexMed, the association's annual conference in San Antonio.
"I feel very humbled by this opportunity to serve the patients of Texas physicians as well as protect and preserve the integrity of our profession," said Dr. Curran. "The opportunity to serve as president of this great organization will allow me to speak from the heart about the profession I love and our commitment to improve the health care of all Texans."
Dr. Curran is known for weaving personal and professional stories into his messages about providing patient care — whether discussing a hard-working neighbor who relies on Medicaid for coverage or comparing doctors' and veterinarians' pay for a similar medical service.
"I've been blessed to be doing exactly what I'm convinced I was meant for: I've cared for the people of my community," he said.
"I've stood beside my colleagues in support of medicine with the conviction that if we fight for our patients' best interests, we will succeed in crafting good policy for Texas."
Improving patient care and access to that care are at the top of his agenda during his year as TMA's 153rd president. Dr. Curran, who practices at Lakeland Associates and at UT Health Athens, played a major role in creating a rural health clinic and an obstetrical care clinic for patients who do not have the means to pay for care. The need is great; in his home county, Henderson, one-quarter of the population is uninsured. He hopes to help those neighbors get better access to care, and he wants the same for people across Texas.
Throughout his 39 years in medicine, Dr. Curran has advocated on behalf of Texas patients and physicians. He pushed for the passage of Texas' groundbreaking medical liability reforms in 2003; fought for sweeping patient-rights protections including holding managed care insurance companies accountable for their actions; supported legislation to improve the Children's Health Insurance Program (CHIP) and Medicaid; and fought to protect patients from unsafe care. He has testified before legislative committees countless times, and visits regularly with Texas and Washington lawmakers to push for a better health care system.
- Advertisement -

Dr. Curran vows to take on the political and cultural polarization that he believes has throttled our nation's ability to solve the big problems. And he plans to start with the House of Medicine.
"We must unite as never before, and with wisdom and courage, stand strong for the protection of our patients and the sanctity of our profession, because we face crises of cost and access at the local, state, and national levels that threaten to shake the very foundation of health care, and of our association," he said. "I am prepared to be that voice that advocates, that leader for TMA."
Dr. Curran has been very active in his 38 years in TMA. He is the immediate past-chair of the TMA Board of Trustees and a member of TMA's Select Committee on Medicaid, CHIP, and the Uninsured. He chaired TMA's Select Committee on National Health System Reform, served on the TMA PracticeEdge Board of Managers; was district vice chair of TEXPAC, the association's political action committee; and a member of the board of the philanthropic TMA Foundation.
Dr. Curran also has represented the Henderson County Medical Society in the TMA House of Delegates, the association's policymaking body, for more than 20 years. He is a past president of the Texas Academy of Family Physicians (TAFP); has chaired two of the group's commissions, and served on the TAFP Board of Directors. Dr. Curran also has served in the American Academy of Family Physicians and its Commission for Governmental Advocacy.