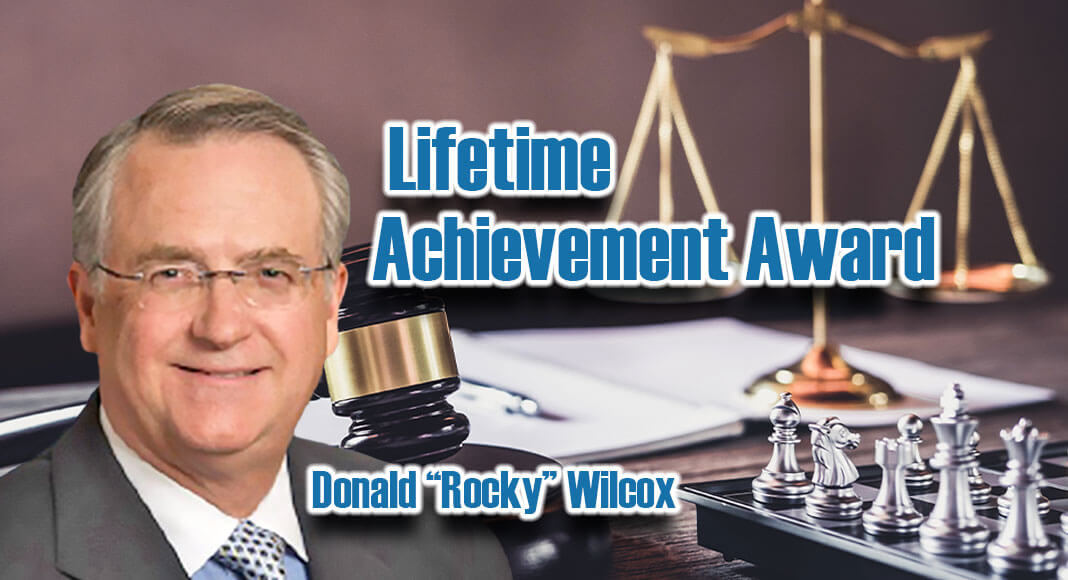 Mega Doctor News
The American Medical Association (AMA) has honored Donald P. "Rocky" Wilcox, vice president and general counsel of the Texas Medical Association (TMA), with the Medical Executive Lifetime Achievement Award. The award honors a medical association executive who has contributed substantially to the goals and ideals of the medical profession.
Fort Worth allergist Susan R. Bailey, MD, AMA's immediate past president and a former TMA president, honored Mr. Wilcox with the award this past weekend at TexMed, TMA's annual meeting.
"Through many decades of service to our nation's physicians, Rocky Wilcox has demonstrated his relentless dedication and passion for making a difference in medicine," Dr. Bailey said. "His steadfast leadership and tireless efforts in the courts have helped protect and advance the practice of medicine for the better. It is an honor to recognize the unparalleled accomplishments of a fellow Texan who has championed many meaningful legal causes that affect physicians and patients across the nation."
A U.S. Air Force veteran, Mr. Wilcox began his career in organized medicine at AMA's Office of the General Counsel and Department of Health Law before taking on his current role at TMA, from which he will retire in June after 42 years.
Throughout his tenure at TMA, Mr. Wilcox has been instrumental in securing numerous legal victories for medicine, including a successful challenge to a Medicare $14 million recoupment, a favorable federal court ruling protecting patients and their physicians from insurer discrimination under the Americans with Disabilities Act, and settlements worth $1.5 billion in anti-racketeering class action lawsuits against a group of HMOs/insurers.
Beyond advocating for the physicians of Texas through the legal and legislative systems, Mr. Wilcox has continued to share his vast knowledge of health care law as the co-author of three books; contributing author for TMA's Texas Medicine magazine and countless other health care publications; adjunct professor at The University of Texas School of Public Health Houston, San Antonio, and Austin campuses; and faculty member for the University of Houston MBA program for physicians.
Mr. Wilcox also helped organize and served on the board of directors for the Texas Alliance for Patient Access and chaired the American Society of Medical Association Counsel, among other appointments and memberships. He holds a legal counsel position at The Physicians Foundation and will continue to serve in that role in retirement. The State Bar of Texas Health Law Section, which he previously chaired, recognized Mr. Wilcox as its Distinguished Service Award recipient in 2016.