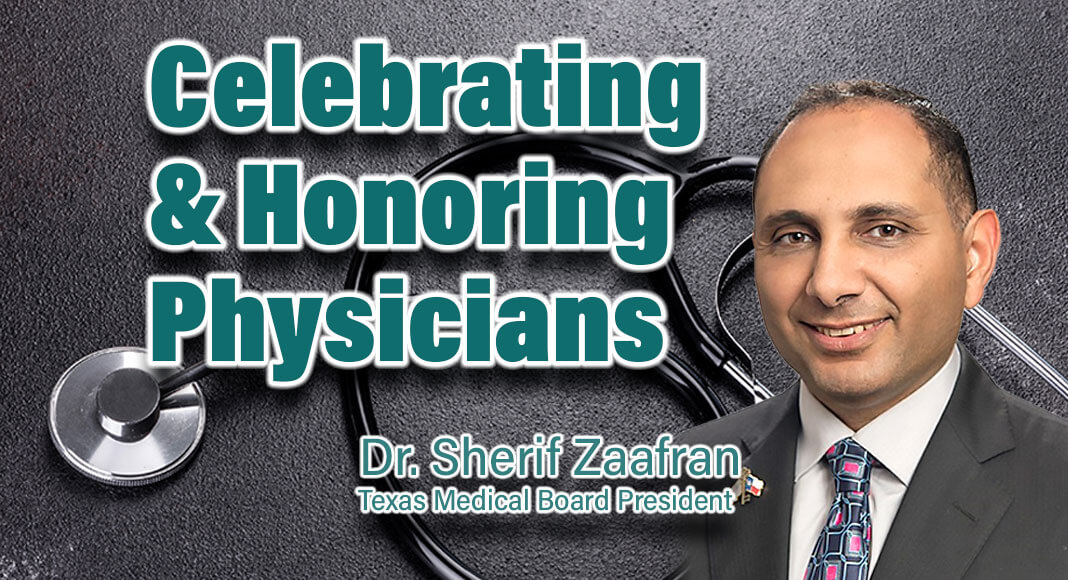 Mega Doctor News
- Advertisement -

By Dr. Sherif Zaafran
As physicians, we know the joys of taking care of the patients of Texas, helping them through some of their worst days knowing that better days are ahead. We also know first-hand the sacrifices and challenges that come with the job, especially in these recent years. We work long hours, face difficult decisions, and deal with the emotional toll of caring for patients in times of crisis.
Physicians are not just healers of physical ailments; they are also healers of the mind. Today on National Doctors' Day, we celebrate and honor their work, including their dedication to mental health.
Physicians work hard to provide our patients with the best care possible, including mental health care, working tirelessly to help patients overcome mental health challenges.
Mental health awareness has come a long way in recent years, but there is still so much work to be done. Physicians play a crucial role in this effort by recognizing the signs and symptoms of mental health issues and helping their patients get the treatment they need.
We as health care professionals, too, need to be mindful of our own health and mental well-being. Your mental health is just as important as your physical health. If you or someone you know is struggling, don't hesitate to seek help from a qualified healthcare professional.
We can do a great deal in helping each other by checking in with our colleagues, talking to those who we think might be struggling, and making sure we schedule our own appointments for annual physicals and check-ups.
- Advertisement -

Recognize that we are not alone in this work. Our colleagues, physician assistants, nurses and techs, therapists and administrative staff, are an integral part of the healthcare team.
Together, we provide the best care possible for our patients. We collaborate, share knowledge, and support each other through the ups and downs of the job.
We are much stronger together. Let's continue working together to provide the best care possible for our patients. 
On behalf of the Texas Medical Board, thank you for your service and dedication to our noble profession. It's an honor to work alongside you, and I am grateful for the impact we make every day on the lives of our patients in our great state of Texas!