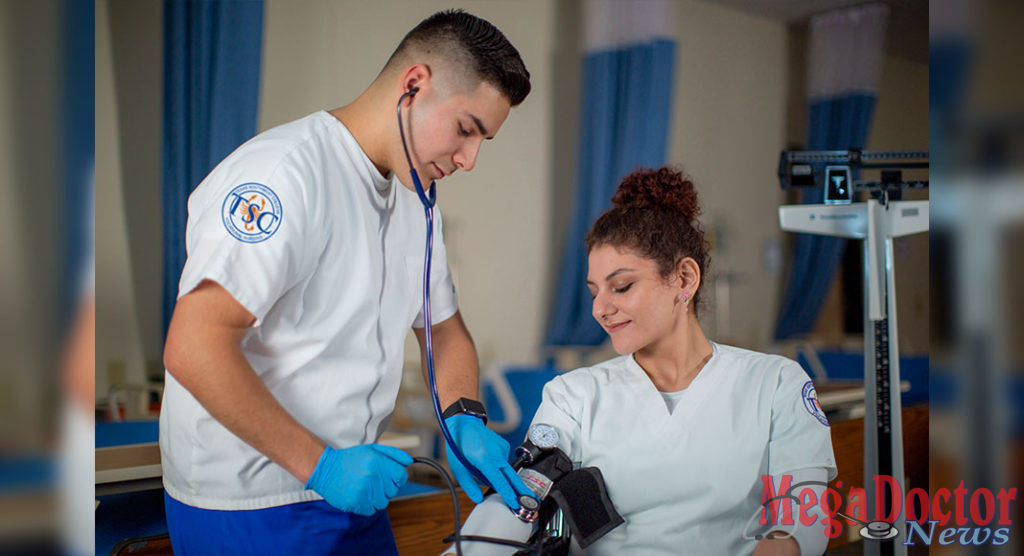 Mega Doctor NEWS
As originally published by Mega Doctor News newsprint edition March 2020
Brownsville, Texas – Working to fill a national nursing shortage, the Licensed Vocational Nursing program at Texas Southmost College (TSC) recently saw its largest graduating class. TSC is also maintaining a solid 92% pass rate on the National Council Licensure Examination (NCLEX), a nationwide exam for the licensing of nurses.
---
---
"I am so proud of what our team and students have been able to achieve," said TSC Vocational Nursing interim program director Molly Showalter. "This type of success gives our program a good reputation. It's encouraging to those applying to our program to see."
To achieve this success, the program has implemented changes to its curriculum by extending its medical-surgical class from two to three semesters and adding a final semester course that focuses on the NCLEX to increase practice testing.
"Everything we do, we do with our students' success in mind," said Showalter. "They have patients' lives in their hands, and we need them to be knowledgeable and well-trained for the career they are about to enter. It's no easy feat."
She added that having a success rate like the one the program has seen also gives new and current students confidence that they will receive the training they need for a rewarding career.
"We have no issues placing our students with the nursing shortage the medical community is seeing," said Showalter. "We even have people calling and requesting our graduates."
The employment for licensed vocational nurses is expected to grow 11% through 2028 as the need for healthcare services is expected to increase, according to the U.S. Bureau of Labor Statistics. This is much faster than the average for other occupations.
TSC vocational nursing graduates are finding jobs across the Rio Grande Valley at hospitals and clinics such as Valley Regional Medical Center, Valley Baptist Medical Center, South Texas Rehabilitation Hospital, community health clinics, nursing homes, and plasma centers.
"I always say we need to be the type of instructors we would want for our children," said Showalter. "We need to be their cheerleaders and push them toward success. So, the fact that they're placed quickly says a lot about our program."
TSC recently added a licensed vocational nursing to registered nursing bridge program to give students the chance of expanding their scope in the nursing field and gaining more career opportunities.
"Our goal is to continue growing our program and keeping our pass rates up," said Showalter. "And the continued support we receive from our TSC administration and leadership makes a huge difference in ensuring that we are producing the nurses we need to take care of our community."
For more information about TSC's Licensed Vocational Nursing program, visit tsc.edu. Registration for Summer and Fall 2020 begins April 1.