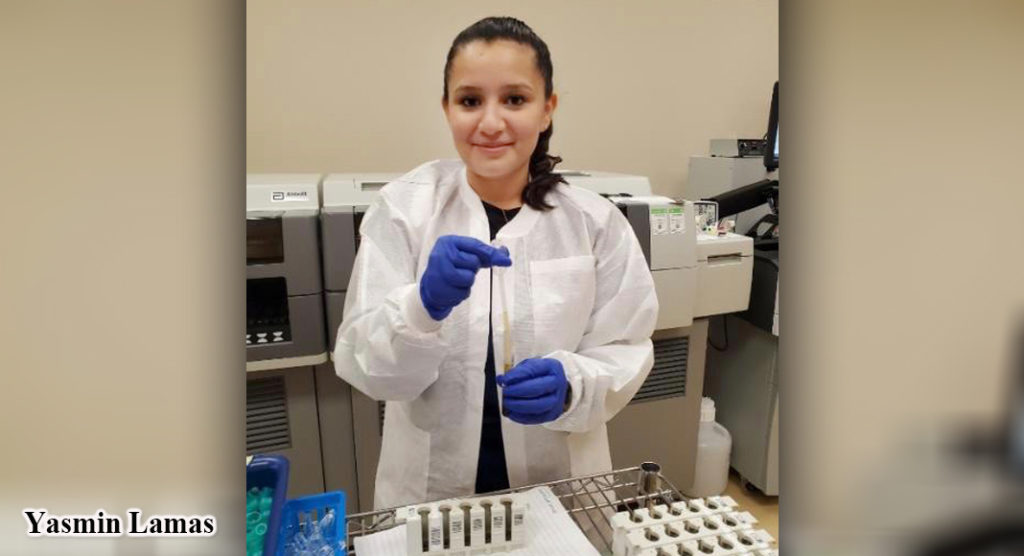 Mega Doctor NEWS
Brownsville, Texas – Growing up, Yasmin Lamas knew the health care field was for her. Texas Southmost College allowed her to fulfill that childhood dream. She was only 10 years old when her grandfather passed away from liver cancer. She made it her life's mission to help others, the way her grandfather's medical staff helped him.
"I always felt that it was my calling to help people," said the 24-year-old. "And TSC has made it possible to make it my career."
The Brownsville native became the first person in her family to graduate from college when she earned an associate degree from TSC's Medical Laboratory Technology Program in May. As the daughter of migrant workers, she said this was a proud moment, for her and her family.
The accomplishment was topped off with a job offer before even graduating. She is now working as a laboratory technician with Valley Cancer Associates in Harlingen.
"I feel like everything has worked out the way it is supposed to. My dream was not only to enter the medical field, but to work with oncology patients," said Lamas. "I'm fortunate to have received this opportunity."
Lamas said she completed her clinical rotation at the oncology clinic, where she worked hard to get her skills and dedication noticed. Her supervisor and lab manager at Valley Cancer Associates, Isabel Ruiz, said that hiring Lamas was an easy decision.
"We met Yasmin as a student when she completed her clinical rotation at our clinic. And, we were immediately impressed with her knowledge and skills," said Ruiz. "She needed very little training from us. She has been a great asset to our team, and I know she will go far in this field."
As a laboratory technician, Lamas works processing tests such as blood tests, urine tests, and tumor markers. "In a lab, you work primarily behind the scenes, but at the clinic I get to connect with patients also," said Lamas. "Connecting with patients allows me to be better and to do better. It's all about providing great patient care."
Lamas credits her newfound success to TSC and her Medical Laboratory Technology program instructors. "TSC and the encouragement from my instructors make me feel like I could do anything; like I could fly," she said.
"Doors of opportunity have been opened and this is the first step of what I want to achieve." She plans to continue her education and pursue a bachelor's degree as a Medical Laboratory Scientist and hopes to eventually become a physician assistant.
"This is what my parents have worked for and I want to continue making them proud," said Lamas. "TSC has made my dreams and that of my parents come true."