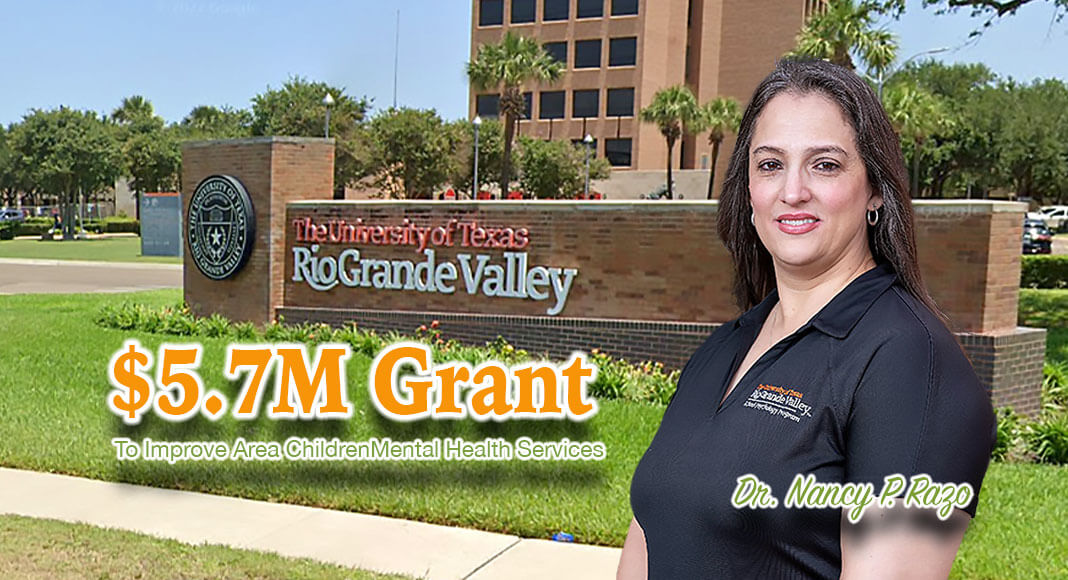 - Advertisement -

Mega Doctor News
By Maria Gonzalez
EDINBURG, Texas – The U.S. Department of Education has awarded The University of Texas Rio Grande Valley a $5.7 million grant to address the shortage of mental health service professionals in schools.
UTRGV will receive more than $1.4 million a year for five years from the Department of Education's Mental Health Service Professional Demonstration Grant Program, to address specific concerns following mass shootings at schools.
Dr. Nancy P. Razo, LSSP, professor of practice and school psychology program coordinator in the UTRGV Department of Human Development and School Services, is principal investigator on the grant. The goal, she said, is to provide critical mental health services to K-12 students in the Valley through the newly awarded MHS ACCESS: Accessing Mental Health Services project.
"I'm grateful that meaningful solutions are starting to be delivered through this funding to prevent violence, provide training to school personnel and students, and hire additional mental health professionals in Texas schools," Razo said.
"The Valley lacks school-based mental health service providers who can assist students in schools," she said. "Students are adversely affected and impacted by traumatic situations that impact their mental health. However, if services are provided as a prevention and intervention effort, outcomes for students are more favorable."
The project will partner with seven local education agencies – the Brownsville, Edcouch-Elsa, McAllen, PSJA and Sharyland ISDs, and the Harlingen and Mission CISDs – to train 120 school psychology, counseling and social work graduate students in those districts to complete their training and be employed to provide mental health services in schools.
- Advertisement -

"As the second largest Hispanic-Serving Institution in the state, UTRGV will train high-quality, diverse school psychologists, known as Licensed Specialists in School Psychology (LSSP) in Texas, counselors and social workers," Razo said. "Through these partnerships, UTRGV graduate students in each discipline will complete required field work, practicum and internship to increase the number of qualified school mental health service professionals each year."
Dr. Thomas B. Spencer, associate vice president for Research Operations, said the grant will provide a twofold avenue for UTRGV to support positive mental health services of students within the region and provide clinical practice opportunities to students for the completion of their degrees.
"This grant will allow the UTRGV award-winning team to focus on the specific needs of schools to provide inclusive practices in mental health services to create safe environments for students," Spencer said.
"Additionally, students participating in the MHS ACCESS program will develop skills and knowledge in local schools, but they will take their research and practice wherever they go, making an impact on the Valley and beyond," he said.
The research team behind the grant expects that by the end of the grant period, 90 (75%) of the total 120 School-Based Mental Health Service Professionals will be employed as school psychologists, counselors or social workers in one of the seven partnered school agencies within the local region.
In addition to Razo, the UTRGV-led team includes Dr. Noe Ramos, LSSP, assistant professor of Human Development & School Services; Dr. Suzanne Maniss, professor in the Department of Counseling; Nelda M. Rodriguez, LMSW, clinical professor, School of Social Work; Dr. Javier Cavazos, LPC, assistant professor, Department of Counseling; and Dr. Selma Yznaga, LPC, professor in the Department of Counseling.