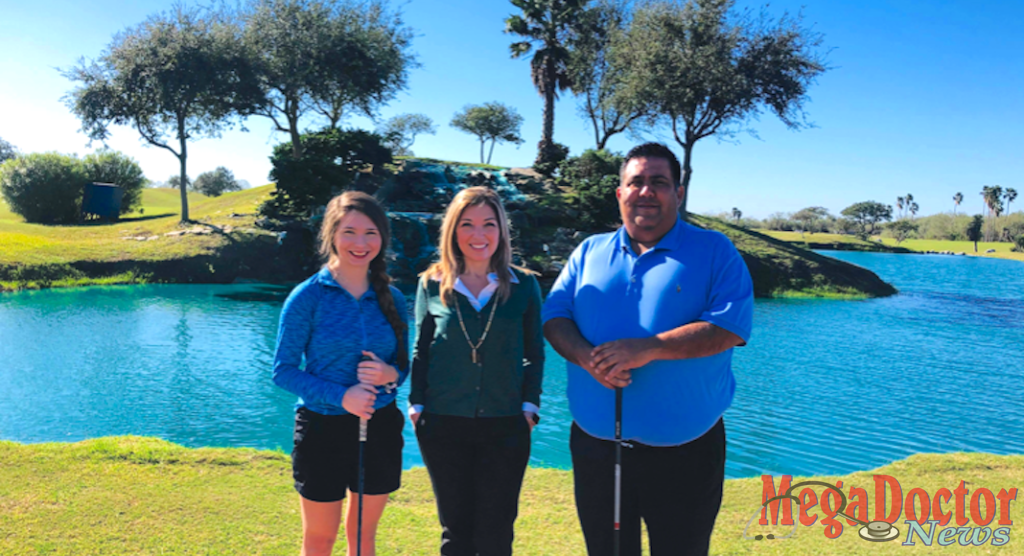 Mega Doctor NEWS
Weslaco, Texas – Dentists Who Care is getting ready once again to host their 20th Annual Charity Golf Tournament on Saturday, May 2, 2020, at Tierra Santa Golf Club in Weslaco, Texas.
The tournament will be a three-person scramble, best-ball format. Tournament day check-in begins at 7:00 a.m. and Shotgun Start is at 8:30 a.m. Entrance fees are $150 per player, which include breakfast, green fees, cart fees, and lunch.
Prizes include 1st, 2nd, and 3rd place, closest to pin prizes, door prizes, raffles and more. There will be a special putting hole that should bring additional fun for all, including putting with a giant toothbrush.
The tournament is presented by Dentists Who Care and its Volunteers. Board President, Dr. Nicholas Quach, stated that "there is a growing demand for oral health services, and we are one of the very few non-profit organizations in Texas that provide these much-needed services." All proceeds from the event go to support the dental needs of the children and adults in the Rio Grande Valley of Texas. "It is through the generous donations of our supporters and volunteers that Dentists Who Care is able to fulfill its mission of helping those most in need," says Jacqueline Flores, Executive Director. According to Dr. Gary Schwarz, Board Member of Dentists Who Care, "Many children and adults have no insurance and no funds to secure the necessary oral health care they desperately need. We are their only resource. What a blessing it has been to be part of this great organization."
"This tournament is a way for everyone to have a good time and raise funds for the non-profit organization," says Dr. Miguel Castillo, Dentists Who Care Board Member and one of the tournament organizers. "All of the funds raised will go to supporting the program," says Adrian Livas Tierra Santa Golf Club Director of Golf. Tierra Santa Golf Club has been very helpful in hosting the event for us, and the course is in excellent shape. We thank them for their hospitality. Please join us."
Corporate, individual, and team sponsorships opportunities are available. Donations are welcomed and appreciated.
To register an individual, a team, or to become a tournament sponsor please email dentistswhocare.maribel@gmail.com or register online at www.dentistswhocare.us.
For more information, contact at Maribel L. Sanchez or Jackie Flores at (956) 318-3383.