Emergency Declaration issued to enable prevention programs; Zika has been labeled as a Pandemic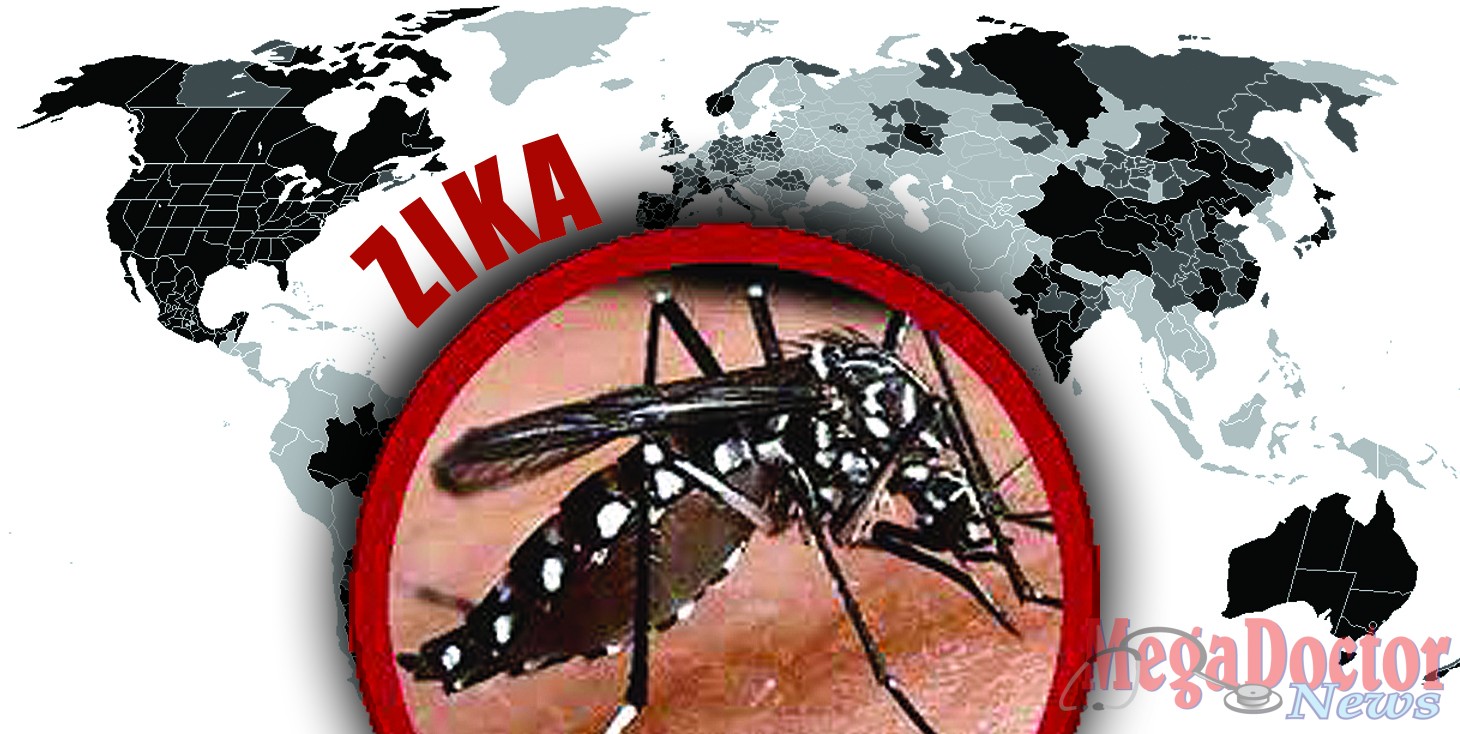 By Roberto Hugo Gonzalez,
- Advertisement -

Publisher of Mega Doctor News,
Normally, we reserve this space to introduce our Mega Doctor of this month and include a brief description of other important articles inside this issue. However, one of our duties is to inform you about possible dangers to health, either here or anywhere in the world.
This time, in Mexico, the Secretaría de Salud, (Mexico's Secretary of Health) has issued an emergency declaration after confirming 18 cases of people infected with Zika fever, although it clarified that the situation does not warrant an epidemiological alert.  Health officials said 15 of the cases are among the indigenous population, 10 are in Chiapas, 4 in Nuevo León, and 1 in Jalisco; the other 3 cases were imported.
The declaration allows the strengthening of prevention and health promotion programs, such as epidemiological surveillance. One prevention strategy, that will focus primarily on pregnant women, was announced after the Carlos Chagas Institute in Brazil published that Zika fever is likely linked to cases of microcephaly — a smaller than normal head size among infants — in the newborns of infected mothers. (See more about microcephaly inside this issue)
In humans, the Zika virus causes a mild illness known as Zika fever, Zika, or Zika disease; it is originally known to occur within a narrow equatorial belt from Africa to Asia. In 2014, the virus spread eastward across the Pacific Ocean to French Polynesia, then to Easter Island, and in 2015 to South America, Central America, and the Caribbean and is now considered pandemic. (Pandemic is an epidemic of infectious disease that has spread through human populations across a large region; for instance, multiple continents, or even worldwide)
The illness is like a mild form of dengue fever, treated by rest; it cannot be prevented by drugs or vaccines.
"The mosquito that transmits the virus is present throughout Mexico," said Health Undersecretary Pablo Kuri, who forecast more cases of Zika as a result. The same mosquito transmits dengue and chikungunya.
- Advertisement -

"The link between microcephaly and Zika fever isn't clear yet," said Kuri, who noted that Colombia, a country with a high number of Zika fever cases, has yet to report a case of microcephaly.
The Secretary of Health will also monitor other symptoms associated with the Zika virus, such as Guillain-Barré Syndrome, a rare disorder in which a patient's immune system attacks its own neurons, provoking muscular fatigue and sometimes paralysis. According to the Pan-American Health Organization, there are 70 likely recorded cases in El Salvador.
The emergency declaration comes after the U.S. Centers for Disease Control and Prevention (CDC) issued a travel advisory suggesting pregnant women avoid traveling to 14 countries, Mexico included.
"Zika is here to stay, there's no doubt, but we're prepared to face this new public health challenge. It will probably spread northwards, but we won't be waiting for the issue to become serious. What we do know is that if there are no mosquitoes, there is no virus."
The confirmed cases in Mexico have affected people who are between 5 and 75 years old. All of them have suffered from a fever, and most have had conjunctivitis and skin rashes. Sixty per cent of those infected have been women. MDN